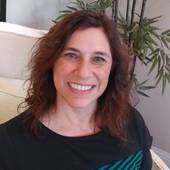 By Kristy Painter, Because home is where dreams come to life!
(eXp Realty of California INC)
    Spectacular Homes for Sale in The Cedars, Grass Valley CA 95945     Why do people live in The Cedars?     Imagine old world European opulence and luxury. Visualize a time when sprawling cottages majestically stood on acres of manicured gardens boasting of grandeur. Envision ensembles of finely dressed nobles dining on the finest cuisine. Listen and hear the beautiful music in the background as laughter permeates throughout the gardens while a gentle breeze blows.           The Cedars located in Grass Valley, CA are comprised of European style cottages with old world flair. These homes range from 2200 square feet all the way to 7600 square feet each on 1.5 acre lots. Most of these magnificent homes were built from 1995 to 2003. As you stroll through the Cedars neighborhood, notice th...