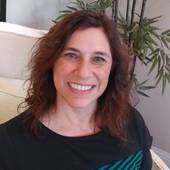 By Kristy Painter, Because home is where dreams come to life!
(eXp Realty of California INC)
Homes for Sale in 6 B Ranch Estates Grass Valley, CA 95949 Why do people live here? The development of 6B Ranches consists of awe-inspiring homes situated on acres of gently rolling green hills. Many of these majestic homes are designed to house horses, complete with picturesque arenas and barns. Experience the best of country living and still only 10 minutes from the heart of downtown Grass Valley. Completely relax as you come home to the soft whinny of the horses and the dogs running to meet you as you! Grass Valley is conveniently located near the greater Sacramento area and the vacation destination of Tahoe. Looking for a Home in 6 B Ranch Estates? Are you interested in finding about the homes for sale in 6 B Ranch Estates? Click the link to find out more! What's the Neighborhood Li...