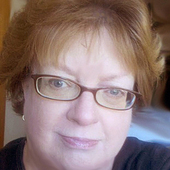 By Leslie Prest, Owner, Assoc. Broker, Prest Realty, Payson,
(Leslie Prest, Prest Realty, Sales and Rentals in Payson, AZ)
  Payson, Arizona is a great town! Small town 4th of July! Can you get any more American than that? Consider yourself invited to Payson's 4th of July celebration! There are usually some activities in the park during the day, and fireworks start, basically, at dark, down at Payson's Green Valley lakes at the end of Main Street. At least half the town shows up with blankets and lawn chairs and covers the grass around the lakes. This photo is from the deck of one of the condominiums on one of the smaller lakes (there ARE several for sale, we'd be happy to show you one if you are in the market). People lucky enough to own one of the condos or a house overlooking the lakes have front-row seats (and often have parties for their friends). If you are coming to the park, you have to come early ...