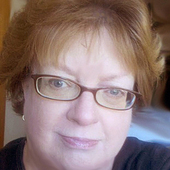 By Leslie Prest, Owner, Assoc. Broker, Prest Realty, Payson,
(Leslie Prest, Prest Realty, Sales and Rentals in Payson, AZ)
Beaver Valley, near Payson, AZ, is a subdivision along the East Verde River. To reach the subdivision go North on Beeline Hwy (Hwy 87, the main street through Payson), through the roundabout, and turn right (East) on Houston Mesa Road. The road is blacktop. Bypass Mesa del Caballo, about two miles along. Beaver Valley is about six miles from Payson. Along the way you will pass the Freedom Acres area, and see homes on various roads that branch off the main road. Many of those homes include acreage.           Here is a Google map of Beaver Valley: View Beaver Valley, near Payson, AZ in a larger map The landscape slopes toward the East Verde River, and the views on the drive are absolutely beautiful.Homes in Beaver Valley are found right along the river, as well as up along the hills nearb...