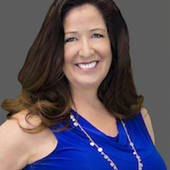 By Jana Haren, Your Dreams. Your House. Your Life.
(Libertas Real Estate)
  VOTED WEMAR'S BLUE RIBBON AWARD WINNING HOME OCTOBER 2013!!!   Don't miss out on this gorgeous $159,900 remodel!! Move-in ready!! Listing Details   7116 N. 81st Ln., Glendale, AZ 85303 $159,900 MLS #4989679 3 Bedrooms 2 Bathrooms 1636 square feet   Call Jana Haren at (602) 882-JANA (5262) to see if this property is available and schedule a courtesy showing.   Almost like moving into a brand new home! This home has been gone through with a fine toothed comb!  The home is super clean and just about everything in it is brand new! Open the door to warm, neutral colors throughout the house.  The home has been freshly painted from top to bottom with a two-tone paint scheme.  Feel free to lie comfortably on the floor with the baby as the carpet and padding is all brand new! The kitchen cabi...