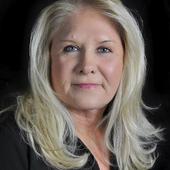 By Joan Howard, Realtor ® I Will Exceed Your Expectations!
(Solutions Real Estate-480.518.6406)
Homes for Sale in Willows Gilbert AZ Why Do People Live here?Willows a large beautiful quaint and quiet community  situated about 23 miles outside of Downtown Phoenix.Have you discovered what Willows has to offer?  The Willows neighborhood features parks, children playground, two community swimming pools, a basketball court, and a beach volleyball court! Looking for a home in Willows?Interested in finding homes for sale in the Willows of Gilbert AZ? Click that link to find all the currently available homes in this area of Gilbert. What's Going on in the Willows Neighborhood?Read the Market Insider Report to gain valuable insight into a community by looking at household incomes, crime risk, education levels attained, and potential for extreme weather. Use the map to locate points of int...