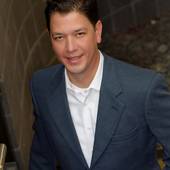 By Mark Organek, It's not a game, it's your life.
(And the United States of America)
16432 S. 3rd St. price is holding the market for neighbors that don't care to see prices rise in Ahwatukee's Foothills - Camelot Canyon homes for sale? If I lived in this neighborhood, I would want a home to sell in the direction the market is going, not the other way around.  It seems that some folks have sold their homes based on comparables, instead of comparables PLUS market increase.  Instead of supporting the listing that we have out there and in turn, supporting values, people are just sitting around and waiting to see what happens. It just takes the right furniture:   The right photos:     If you happen to know someone interested in potentially selling their home in Camelot Canyon, have them contact me.  Why sell cheaper than you should?