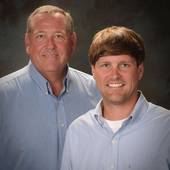 By Kelly Cummings and Ryan Cummings, Your Real Estate Consultants For Life!!!
(The Cummings Company)
Heron Lakes in Mobile AL - Homes For Sale - Market Report May 2015 Heron Lakes is conveniently located in Mobile off of Highway 90 in between Azalea Road and Lakeside Drive. With Heron Lakes being developed around a Country Club it is a very active community. Heron Lakes Country Club members can enjoy amenities like golf, tennis, swimming, and of course fine dining. Residents of Heron Lakes get to enjoy the beauty of the golf course and the peace and quite it provides.  If you're looking for homes in the Mobile area or know someone who's searching, we strongly recommend you to visit this community. The homes are just so inviting to look at and the yards look so tidy and well-kept!  Interested in finding homes for sale in and around Heron Lakes? Click that link to find all the currently ...