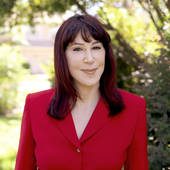 By Wendy Rulnick, "It's Wendy... It's Sold!"
(Rulnick Realty, Inc.)
You see them advertised everywhere in the Destin Florida real estate market– "Coming Soon! New Listing!" But, what does that mean, exactly? The Emerald Coast Association of Realtors is guided by rules regarding entering listings into the Multiple Listing Service (MLS). "Coming Soon" is a special category for listings that are not quite ready to be fully activated on the market, or so they say.Key points about the "Coming Soon Status" for the Destin, Florida market are: It's only a short-term status when preparing a property for active status It's used to notify other Realtors that the listing will be made fully available to the public once preparations are completed. The listing may be in "Coming Soon" status for 30 days before being fully "active" in the MLS But, what difference does i...