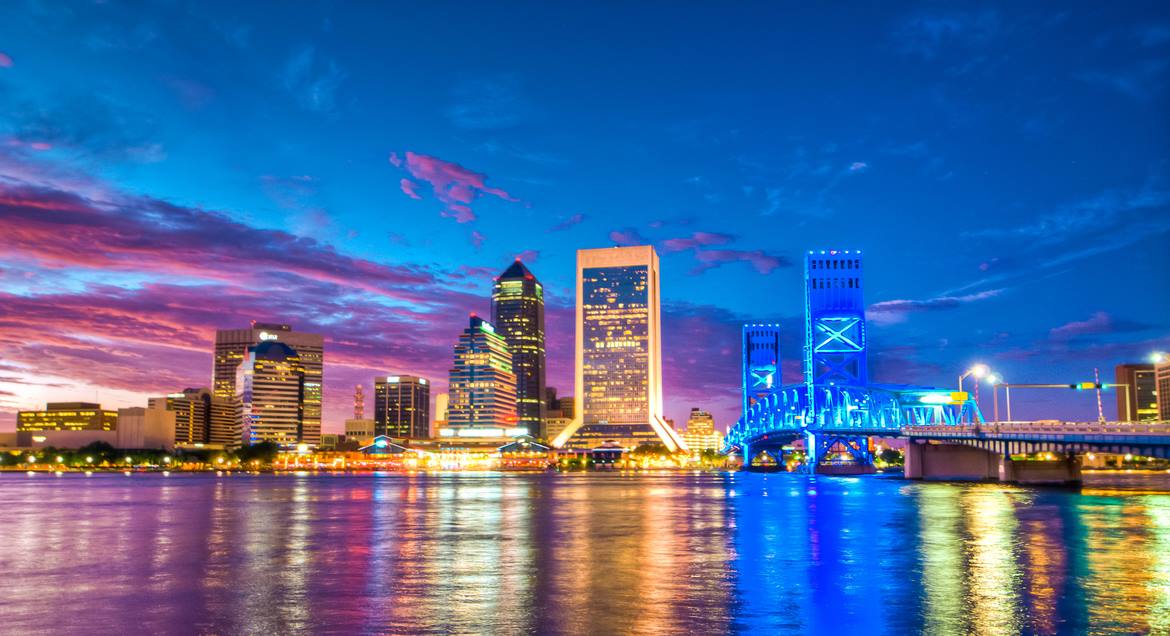 Get to Know William Vasana
Hi, my name is Will Vasana. I specialize in residential homes,luxury townhouses and condominiums, waterfront properties and new construction homes in Duval, St. Johns and Clay counties. I can assist you with properties in family neighborhoods, gated communities, golf and country club, beach condos and marina communities including estate homes and mansions, with dockage for the boating and yachting enthusiast. If you are interested in buying or selling a home in the Jacksonville area, I can give you my undivided attention.

As a local area expert in Jacksonville Florida, I offer the highest level of professional services, luxury condo savvy, extensive residential experience, and intensive knowledge about Jacksonville neighborhoods and the overall market in the pre-construction and luxury development.

Education:

I graduated from the University of Tampa in Florida with dual MBA degrees in Marketing (1995) and Finance (1997.)  Prior to a real estate career, I served as Director of Marketing, IT and E-commerce Manager for Fortune 100 companies, including Time Warner and Comcast Cable. I have earned several real estate designations and have extensive experience in residential real estate, cable television, radio, Internet marketing, book and software publishing and consulting. I studied arts and foreign languages, including Italian, German, Chinese, and Japanese. My ethnic background is Thai and an early interest in Chinese classical literature led me to the study of Feng Shui for over two decades. I have been practicing real estate in Florida and traditional Feng Shui for several years.

Awards: 

- Voted Best of 2014 Jacksonville Real Estate Agents award.
- Voted Top Real Estate Agents in Jacksonville 2014 by Jacksonville Magazine.
- Voted FIVE STAR: Best in Client Satisfaction Real Estate Agent in 2007, 2009, 2010, 2011, 2013, 2014 based on 19,000 home buyer surveys in Jacksonville conducted by Crescendo Business Service.
- A recipient of Humanitarian Award 2006 from Northeast Florida Association of REALTORS.
- Voted NEFAR Outstanding Newcomer of the Year 2004 out of 5,426 realtors by Northeast Florida Association of REALTORS.
Certifications
Designations:
- Certified International Property Specialist (CIPS)
- Certified Residential Specialist (CRS)
- Graduate REALTOR Institute (GRI)
- Certified Distressed Property Expert (CDPE)
- Short Sales and Foreclosure Resource (SFR)
- Loss Mitigation Specialist (LMC)
- Transnational Referral Certified (TRC)
Expert Resources
I'm a Realtor with Watson Realty Corp., one of the most successful real estate firms in North America since 1965. Watson Realty has 43 offices and approximately 2,000 real estate agents in Georgia and Florida. Watson Realty is a private-owned company and is also part of The RELO® Network, an ever-growing gateway to and from Latin America, Europe and Asia Pacific. We work with hundreds of brokers across the globe to identify homes for executives relocating to Florida First Coast, and buyers for executives departing the area. Watson Realty is known worldwide as the Relocation Leader in Northeast Florida. Add to this substance Watson's premiere advertising, direct marketing, media relations program and web resources, and you get a firm at the top of Northeast Florida's list of power real estate brokerages and exceptional result.
Dr. John and Joyce Womack
11/29/2005
As a first time home buyer my wife and I had many concerns regarding our purchase. One of these concerns regarded working with a Realtor who had our best interest in mind when looking for a home. When I first spoke to Will on the phone he asked me to describe what we wanted in a home. I told him our dream home would consist of 3 or 4 bedrooms, 2 baths, a fenced in backyard, and an in-ground swimming pool. Will immediately began the search for our home in the areas we requested. He also sent us profiles of different homes which met the criteria we requested. My wife and I have very busy schedules and lived in Kingsland, Georgia. This limited the time of our availability to Sunday afternoons only. This was never a problem for Will. Throughout the entire process we felt like his only clients. When we found our dream home, Will did everything he possibly could to insure that this home would be ours. Will worked for us through every process, even going so far as to go to our home inspection on our behalf. Even though we were out of town, we never felt out of touch, as Will updated us almost constantly. He made everything a smooth process, from the first moment we walked into Watson Realty until we closed. Even now as we have been in our home for a week, Will still answers our questions and has even found a mistake in which our lender owes us money. I believe that it is important to recognize when a person does a good job. Equally important is it to acknowledge when someone provides SUPERIOR service. Will Vasana has gained a customer for life from Joyce and I. We will also let others know of his excellent customer service.
Lt. Col. Kevin S. Anderson
06/09/2005
As a member of the US Army for the past 22 years, I have moved extensively over the years. Mr. Vasana was the hardest working, courteous and professional real estate agent I have ever dealt with in my career. He sold my home within 10 days. I would recommend his services to any home owner wanting a professional, competent and knowledgeable agent.
format_quote
Get Jacksonville Florida real estate, preconstruction homes and condo listings. Search MLS listings, homes for sale, free relocation service & real estate reports, courtesy of William Vasana, Realtor.