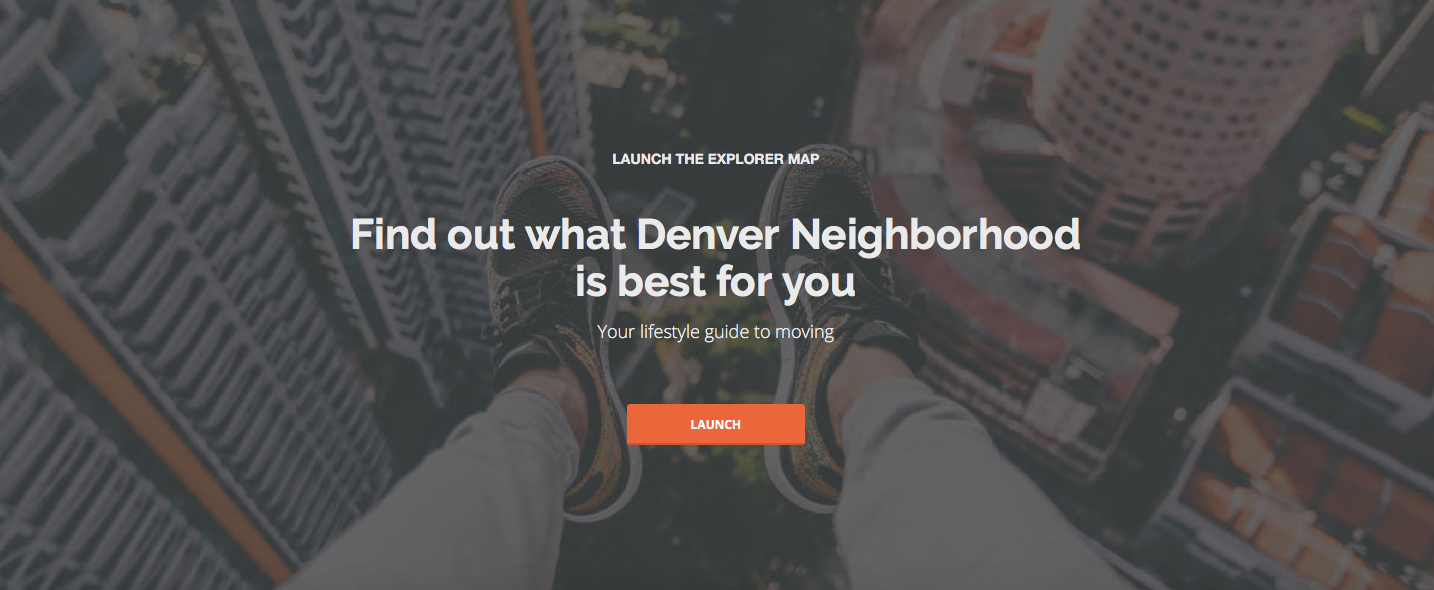 Get to Know Urbanist Denver
Urbanist is a new way to explore urban cities and neighborhoods. Its algorithmic neighborhood matchmaking tool (think match.com for your 'hood) can recommend neighborhoods based upon your lifestyle, preferences, and of course, budget.
Once you're matched with the neighborhood(s) that best suit your lifestyle, Urbanist links content (videos, articles and photos) to that neighborhood so you can get a feel of what your life would look like if you lived there.

Urbanist also provides a white-label solution for real estate agents and brokerages, allowing them to connect with high quality buyer leads in their target neighborhoods.
Visit www.UrbanistInsider.com today to learn more!
Urbanist - Denver Overview
We created Urbanist to showcase the Denver neighborhoods, restaurants, parks, and people that make our home what it is. We've collected a rag-tag band of locals to give you the scoop on everything from the best bars to the worst places to live. Whether you're moving to Denver or are a life long native, Urbanist is the ultimate Denver experience. Discover the beautiful, the flawed, the vibrant, and even the stagnant things that make Denver home. Find the Denver neighborhood that matches YOUR lifestyle at www.UrbanistInsider.com
format_quote
Moving is one of the biggest decisions you can make. Discover the city, neighborhood, and home based on you and everything you love. Visit UrbanistInsider.com today and take the neighborhood quiz!