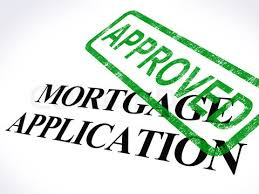 Get to Know Tom Barker
I love helping people become home owners!!  It is easier than you may think to own your own home but you will want to have a seasoned team of experts in your corner.  This will make the experience a smooth one.  I have been helping people in New Hampshire for over 25 years. Through Bank of America I am proud to say that I am able to offer the best service level and programs anywhere!!  Call me and lets see what your home ownership goals are!!
I can help you!!  
Tom Barker
603 856-6857
Certifications
I have over a quarter of a century of experience in helping New Hampshire people become home owners.  I have a talent for explaining the most complex transactions in terms that are easily understood.  You can reach out to me directly at 603 856-6857.  Let's figure out how I can help you acheive your home ownership dreams.
Stephen Cutter
05/10/2012
As a professional Real Estate Broker who's been in the industry for nearly 23 years, I've known Tom for over 20 years! Tom is a wonderful and helpful person that I trust to do a residential mortgage for anyone who's seeking to do a purchase or refinance. He will guide you through out to assure your confidence that he will do what's best for you.
JL Sweeney,III Esq.
02/16/2011
Both my company and I have worked with Tom for many many years. I believe that Tom is a true professional. He is some one that I would trust to handle my personal affairs should the need arise. I have closed numerous loans loans for Tom and can not remember a time that any of his clients were dissatisfied with the service that he provided to them. Tom is very knowledgeable about the mortgage business, but most important to me ...he is honest.
Chris Carreira Attorney at Law Offices of Suzan A. Messina
02/16/2011
Tom is an excellent mortgage professional. I referred my client to Tom because he was having trouble getting his loan closed with a larger well known bank. Tom got the job done smoothly and quickly.
format_quote
Since you found me on Active Rain, we might as well connect. I can figure out the most complex financing issues and make it simple for you!! Go ahead and call me!! I'm friendly!!