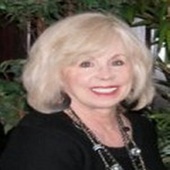 Home Stager
Barbara Jennings
Decorate-Redecorate.Com
Huntington Beach, CA

—

Academy of Staging and Redesign
Director of the Academy of Staging and Redesign. Author of 17 books and ebooks for home staging and interior redesign. Providing certification courses, books, and resources.
Get to know Barbara Jennings
Best selling author in home staging and interior redesign
38 years in home based business development in interior design fields
Director, Academy of Staging and Redesign
Creative Director of numerous visual aids for home stagers and redesigners
Author, consultant, mentor, artist
Author of: Home Staging for Profit, Staging Luxurious Homes, Staging Portfolio Secrets, Home Staging in Tough Times, Home Staging for Yourself, Getting Paid: Financial Strategies for Home Stagers
Author of: Rearrange It, Advanced Redesign, Arrange Your Stuff, Decor Secrets Revealed, Great Parties! Great Homes!
Author of: Pro Art Consulting, The Secret Art of Hanging Art
Have trained over 12,000 students in USA, Canada, Europe and Australia through home study products and courses.
Barbara Jennings's Blog Posts
ActiveRain Community
–

about 2 years ago
ActiveRain Community
–

about 2 years ago
ActiveRain Community
–

about 2 years ago
ActiveRain Community
–

about 2 years ago
Certifications
LEARN MORE! EARN MORE!
Whether you're looking for supplemental income or a full time career in home staging and redesign, you can be your own boss, set your own schedule, train from the comfort of your own home in 14-21 days or less, get full design training as well as business start up training, get fully certified, get listed on two highly visible directories on our website and have exceptional tools to market and promote your business, do consultations, move furniture and much, much more. Diamond Ruby Course pictured above. More design training and trade discounts just added to give students even greater value and comprehension with more to come.
Diamond Ruby Course (SUPER FAST track to high profits, including virtually everything we've got to give) Diamond Standard Course (do it yourself fast track or for those who took training elsewhere before finding us) Silver Combo Course (strictly training plus one directory listing - certification not included) Add a Partner (must purchase a Diamond course at same time to qualify for special rate) Pricing Checklist (easy comparison list of diamond courses, silver course and "a la carte" options) Catalog (Buy now through our online catalog) No matter what your circumstances or goals, we have a course or an "a la carte" path to suit your needs, timing and resources - all detailed exclusively by best-selling author and trainer Barbara Jennings. No matter what you've done in the past, you can learn to stage homes and arrange furniture. And with our exclusive promotional aids and tools of the trade, you'll have virtually everything you need for success - guaranteed. All you have to bring is your dedication. Superb Unmatched Training Our richly informative dual courses are unmatched in the industry, developed carefully over the last eight years, and backed by 4 decades of experience. All too often many trainers lack real, time tested experience and knowledge, and few, if any, can match up to our track record. Having authored 13 books on staging and redesign, when we say OURS is the most comprehensive: we have the proof to back up the claim!
TESTIMONY - "I have been extremely busy and am thankful for that each day. Take care. I have been invited to speak at a very large senior citizens assisted housing facility on staging to a group of affluent seniors that want help selling their homes. I am thrilled with the opportunity. Remind me to tell you about the Amish farmers I have been working with thanks to a chance meeting. They are looking for @2 million dollars worth of property. I have sold 2 homes (almost 1 more) listing 1 home, and have many other things in the mix. - Kristen Hayen Noble (November, 2008)" If a Course is Out of the Question . . . Home Staging for Profit - No matter what the economy, there will always be a dire need for staging homes and interior redesign services. With the current housing glut and increased foreclosures on the market, home owners are desperate for help to keep from losing more profit. Whenever there is a buyer's market on homes, there is a huge need for real estate staging services and home stagers. That makes this an excellent time to start a home staging business or an interior redesign business. "Sellers in today's market are faced with tough competition and declining property values, making staging a home imperative. According to a recent HomeGain national survey, staging offers a 343 per cent return on investment, significantly higher than the return on making repairs or renovations to a home. A staged house sells, on average, 17 percent higher than an un-staged house, according to U.S. Housing and Urban Development." This proves staging a house is serious business. No wonder this industry is growing so fast and people are staging for sale rather than just offering for sale. Review from Midwest Book Review - "Business collections catering to real estate readers or those seeking careers in home staging will find HOME STAGING FOR PROFIT a unique, important and specific acquisition. Begin in 7 days or less, work from home, and build up a six-figure business with a guide based on the author's years of work. From furniture rental and business record-keeping to check-lists for sellers and enhancement design tips, HOME STAGING FOR PROFIT is a unique 'must' for any library catering to either re-career readers or those seeking tips on home staging." And experts say that the best chance our country has to pull out of the current economic crisis is for masses of citizens to start their own businesses, grow them, and hire employees. Whether you hire employees or not, your best option is to have your own business. Don't trust others for a paycheck - it isn't worth it. Rearrange It! - In my courses and training I'll share with you the finest education on furniture arrangement techniques and business set up and give you a carefully guided tour, turning you into an absolute master of generating income from a multitude of prosperity sources in two related industries. Perhaps you're equally interested in an interior redesign career. Let me teach you how to make money arranging furniture for clients. You can train individually in this business opportunity or combine it with furniture staging through one of my excellent dual certification homestaging and redesign courses.
I don't know about you, but I'd much rather take responsibility and be in control of my path to riches and not look to misleading promises of guaranteed paychecks - which severely limit income and usually don't materialize anyway. I chose many years ago to blaze my own trail - and now you can learn from my success and the success of my thousands of former and current students. You can learn the basics from my two best selling manuals: Home Staging for Profit (basic home staging training) or Rearrange It! (basic redesign business) or take one of my truly comprehensive, affordable dual certification home staging course and interior redesign course. Learn BOTH from these interior design courses and get multiple tools and promotional aids PLUS advanced training to help you instantly look and sound professional, giving you measurable credibility from the start. Review from Midwest Book Review - "Any library strong in either interior decoration or business titles simply must have REARRANGE IT! The author's been professionally rearranging homes in California since 1986: her home-based designer tips lend perfectly to those who would operate and foster home-based work while her case studies of clients, tips on what to charge and how to rearrange, assessments of what homeowners need most, and how to turn a chaotic home feel into a design masterpiece makes for clear, specific suggestions. While those selling homes and real estate agents will find this of key interest, so will both those seeking to make a business of home arranging and homeowners just seeking a more logical arrangement, making for a wide-ranging recommendation suitable for any public lending library." You can begin with very little investment too and we offer the most flexible, comprehensive and affordable options on the internet. Growing by leaps and bounds, now is the perfect time to increase your net worth, buffer against rising prices and create an additional or new source of income. Do both businesses simultaneously for even more profits and fun. When the student is willing, the teacher will appear. I hope I've earned your trust and confidence. - Barbara Jennings
Introducing a fresh new look for your Profile.
Click the 'Edit Profile' button below to enter 'Edit Mode' and continue the tour.