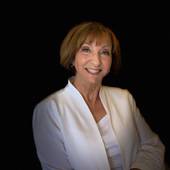 NRDS # 146013739
Real Estate Agent
Sheri Sperry - MCNE®
(928) 274-7355 ~ YOUR Solutions REALTOR®
Sedona, AZ

—

Coldwell Banker Realty

Coldwell Banker Real Estate LLC
Sheri is a Top Sedona Realtor® specializing in all real estate solutions from Condos & 2nd Homes to Luxury property, estates & ranches. Sheri is YOUR Master Certified Negotiation Expert (MCNE®).
Get to know Sheri Sperry - MCNE®
My name is Sheri Sperry a Top Sedona REALTOR®.  I help committed customers by guiding them through the real estate process while developing strategies so that they can achieve their goals.
I am YOUR Solutions Realtor®!
It's All About You...
Many buyers and sellers are skeptical about salespeople. So am I! But, I am not a typical salesperson. Of course you won't get to see that until you size me up. I put myself in your shoes and help you make decisions based on how I would want to proceed if I were you.  In other words; what steps would I take?  What is right for your needs?  How will this transaction be beneficial for you?  How will it help you move forward with your goals? How can I make it as smooth and pleasant as possible?  What is in your best interests as we move forward? 
I am the Past-President and member of the Executive Board of the Sedona Luxury Real Estate Professionals. I am one of only three Master Certified Negotiation Experts in Sedona - MCNE®
Get to know me by visiting my "About Me" page of my website. 
If you decide to utilize my skill, I will be a positive, helpful, results oriented ally for buying or selling property. Contact me. I will answer any questions you have.
- Master Certified Negotiation Expert (MCNE) - understands boths sides of the deal - Advanced Negotiation Techniques Buyers/Listing Agents including Negotiating across Cutural & Generational Factors
- Quick Look - 
 ***** Expertise - Specialties - Skill Set *****
+ 1 of 3 MCNE qualified negotiators in SVVAR
+ Expert Analysis & Pricing Strategies
+ Expert in Neighborhood Features & Differences
+ Innovative Marketing Strategies
+ Ability to target home search specific for you to find your dream property
+ Trusted Council & Resource for answers
+ World Class Customer Service 
+ Provides Personalized Custom Portfolio Binder or Folder
+ Understands needs of out-of-state buyer/seller
+ Expert Communication & Organization Skill Set
+ Most Comprehensive Website Available
+ In-House Professional Marketing & Photography 
+ Expert in Trust & Estate Sales Navigation
+ Trusted negotiation expert for multiple owners or beneficiaries 
+ Award winning member of the International Diamond Society 
+ Support through Closing and beyond - I am always a phone call away for you
A Little About the Sedona Lifestyle and Me Personally...
"My first visit to Sedona was 1994. I fell in love with the area and coined the phrase, "Sedona Is In My Heart™".  Besides the majestic beauty and temperate weather, the scent of pine and juniper permeates the air. The trails of the red rocks provides some of the best hiking in the world. There are 5 Star restaurants and resorts as well as all aspects of the Arts including top notch galleries, music and the Sedona International Film Festival, a professional Sedona Performing Art Center, just to name a few. Let's not forget the rich history of the entire Sedona Verde Valley with historic sites that have stood the test of time. 
Please visit my Photo Galleries and LifeInSedona.com which includes everything you want to know about Sedona and the surrounding communities.  As you scroll through each page, you will find valuable links that provide info on restaurants, accomodations, activites and events, etc. It is "One Stop Shopping" for the entire Verde Valley area!
Most people who come to visit feel a calming force and become re-invigorated.  Many decide to move here (like I did!) and others want to visit on a regular basis so they decide to buy a second home. We call this "Red Rock Fever"! The small town atmosphere yet close proximity to Flagstaff, Prescott and metropolitan area of Phoenix/Scottsdale provides a sense of community and belonging without losing the essence of city life. What I have found is that there is a balance that is hard to achieve in other areas without sacrificing or putting aside some aspect of what we need in life. 
I became a resident in 2003.  Since that time, I have actively followed the MLS. I know the Sedona/West Sedona area - Oak Creek Canyon, Village of Oak Creek as well as Cornville Verde Santa Fe areas extremely well." Get information on Sedona & Verde Valley Communities. 
My customers constantly thank me for looking out for their best interests.  I CARE about my customers and put their interests above all else.  They can trust what I say. "See what customers are saying...".
Thank You... 
Sheri 
Sheri Sperry - MCNE®'s Blog Posts
|
Real Estate Sales and Marketing
–

about 2 hours ago
Local News and Events
–

about 17 hours ago
Real Estate Sales and Marketing
–

1 day ago
Real Estate Sales and Marketing
–

5 days ago
ActiveRain Community
–

11 months ago
Real Estate Sales and Marketing
–

5 months ago
ActiveRain Community
–

7 months ago
Real Estate Sales and Marketing
–

10 months ago
Meet Sheri Sperry !
As a real estate authority, I bring Master Certified Negotiation Expertise to you. You will also experience my "White Glove" customized concierge services whether you are buying or selling a property. Discover more at Sedona-Lifestyle.com
Certifications
Sheri is a member in good standing in the following organizations:
Sedona Luxury Real Estate Professionals - Executive Committee & Past President
Master Certified Negotiation Expert 
Seller Residential Specialists
Residential Real Estate Council
Supporter - Sedona International Film Festival
Volunteer - Sedona Salvation Army
Volunteer - Sedona Community Center - Meals On Wheels
Volunteer - Sedona Humane Society
Awards
Re/Max 100% Club --> 2012 - 2013 - 2014 - 2015 - 2016
International Sterling Society - Coldwell Banker - 2017 
International Sterling Society - Coldwell Banker - 2018
International Diamond Society - Coldwell Banker - 2019
International President's Circle - Coldwell Banker - 2020
Skills
Master Certified Negotiation Expert
Expert Listening Skills 
Networking with dedicated service professionals 
In-House Services such as Marketing-Professional Photography-Syndication-Social Media-Print Media-Website Construction-Blogs
Trusted Resource to negotiate with multiple owners or beneficiaries
Testimonials for Sheri Sperry - MCNE®
This was my third experience with Sheri and it was done professionally and with lots of finesse. Sheri helped me with buying my new home. She was always there when questions or concerns popped up. Her knowledge of the market and areas made my experience a lot less stressful. She made all aspects of buying and selling my home very smooth. She always looks out for you and what your needs are. I can't say enough good things about her business ethics, responsiveness when things came up, being supportive during the whole process. I would recommend Sheri to everyone who is looking for a new home or selling their current home.

Local knowledge
Process expertise
Responsiveness
Negotiation skills
Sheri is genuinely the best realtor I have ever worked with and I was a realtor at one time myself. She guides and supports you from start to finish and covers all of the tiniest details making you feel at ease and completely supported. Her listening skills are exemplary. She knew exactly what we were looking for and the house we found is beyond our most magnificent dreams. I honestly wouldn't have noticed this home from the MLS pictures. Sheri found it as we were out of State and her husband took an amazing video that showed me how lovely the home and property were. Sheri is exemplary as a Realtor. She went above and beyond and even supported us after the move.

Alan and Fran Freedman

01/14/2020

In life, we either spend time with people or invest it. The former results in having less than we began with and with the latter, more! A professional relationship with Rick and Sheri is PURE INVESTMENT! If there's a gold standard as to how a relationship with a real estate team is to work, they deliver on all levels in spades. We endorse them without reservation for any and all real estate transactions you have the privilege to work with them on. Alan and Fran Freedman

Robert K. West Sedona

09/07/2019

Traveling to Sedona the summer of 2018, we were camping again with our teenage daughter in Oak Creek Canyon when we stopped at Coldwell Banker in town to speak with a realtor and curious about real estate. "I'm a realtor," Sheri told us, and we sat in her office and told her we were looking for a place we could own and visit regularly. The next day (Sunday), Sheri drove up to Oak Creek Canyon right to our campsite and we piled into her SUV for a tour of homes she had already lined up for that afternoon. We tried not to be too "grummy" from camping, but we were treated to cold water and snacks as we toured houses for the rest of the day.

Plugged Into The Community, Businesses, and Neighborhoods

Sheri was very knowledgeable about the area and was able to quickly narrow our search to our specific preferences. Sheri has years of experience in real estate and is plugged into the community, businesses, and neighborhoods. Before leaving town, we stopped into her office again to say thanks and strategize. Armed with a contact in the area and a quick lay of the land, we returned home.

Sheri Continuously Updated Us On New LIstings

We made two more trips out to Sedona a few months apart. Sheri kept in contact with us throughout and continuously updated us on any new listing and price changes. Each time we returned, Sheri spent no less than a day, and sometimes two full days, touring us around to see the properties she had put together for us.

As Out-of-State Buyers, Sheri Was Invaluable In Coordinating Inspections, Appraisals, ...

On our third trip, and after seeing a couple of potential properties slip away, we found a great house that worked for us and closed in 30 days. All during the escrow, Sheri was connected, informed, available and a valuable resource for us. With a 30-day escrow and us being out of state, Sheri was invaluable in coordinating inspections, appraisals, documentation, and quotes.

On Closing Day, Sheri Was There To Greet Us With The Keys ...The Realization Of A Dream Come True!

On closing day, we packed up and moved our furniture to our new home among the red rocks. Sheri was there at the door to greet us with the keys in her hand almost 1 full year after we first met. For years, we had always wanted to travel to Sedona. When we finally did, we wanted to live in Sedona. When we pulled up to the house and approached the front door, my wife cried as it was finally the realization of a dream come true.

Thank you, Sheri, for helping this dream become a reality!



I would like to send you a big thank you for all you've done over the past year. You have been professional, helpful, and made this the best real estate experience I have ever had. Sheri has a heart of gold and truly cares. She spent over a year with me until I found the perfect home. She was always available to show homes and discuss the pros and cons. Sheri knows everything about the region. Not only was Sheri great to work with, she went above and beyond to get me in my dream home. Easy to talk to and put my interests first. Sheri saved me from making big mistakes by pointing out issues that I did not see. I cannot recommend Sheri enough! She is so accommodating even at her busiest of times I always felt like I was her highest priority. Thank you!!

Audrey S. Sedona AZ

11/08/2017

The pictures are amazing! Actually brought tears to my eyes to see our home represented in such and artistic way. Thank you so much for all that you are doing to help us sell our home. You are all we could have hoped for. In gratitude...

Catherine Cook - Chicago IL

07/14/2017

My sister Monica & I needed to sell our mother's home in Sedona, Arizona. We had another reale state agent and it didn't work out, until I got a referral & called Sheri. She is a savvy professional REALTOR® and knows how to sell a house and get the job done. My sister & I had many challenges trying to sell the property. Sheri stuck with us so many people saw our home through different websites. And, eventually our home sold a few months ago. We were ecstatic and delighted! Sheri is a great business woman who has her client's best interest at heart. So, if you are in the market to buy or sell, Sher Sperry is your ideal choice. Don't hesitate to contact her. She is our REALTOR® and friend.

Dr. Roy Daniels DDS

05/28/2017

Sheri was the second realtor that we had our home listed with. She recommended a realistic market price and communication was by email and text to keep us updated when someone looked at the property with another realtor or when Sheri was going to show it. Sheri paid attention to the details of the listing on the MLS, our previous realtor had a two car garage described on the MLS when it was actually a three car garage; this would have not shown up in a search properly if someone really desired a three car garage. There were other details she corrected on the MLS. I've got to also credit Rick for the photos of the property! They were spectacular! Out doing a photographer that the other realtor hired. Thank you Sheri for a positive experience.

One of Sheri's outstanding attributes is her communication skills. Sheri is an excellent listener, she knows when to ask open ended questions and when to close them up. She is very understanding of the frustrations a potential buyer/seller goes through when things aren't going as fast as desired and is very adept at helping one deal with those frustrations. She is a very upbeat, patient and positive thinking person who knows how to stay the course even when unexpected obstacles pop up out of the blue. Sheri has been around the block more than a few times when it comes to real estate and her vast experience is a big plus for anyone who enlists her services. She knows the local market and is a workaholic when it comes to fulfilling the needs of her clients. Without any hesitation, I would recommend Sheri to any prospective buyer or seller. She doesn't waste her clients' time showing them property that doesn't meet the stated requirements with the hope of getting them to change their minds on something so she can rake in a quick commission. Plagiarizing from that TV commercial, "You'll be in good hands with Sheri Sperry

Our Realtor is Sheri Sperry of Remax Sedona. We've had such a great experience! Sheri was very patient with us. We were first time buyers with a baby on the way so there was plenty of drama coming from our side and she handled each situation with grace and professionalism. We couldn't have hoped for a better realtor to find us our first home. She was never pushy, always looking out for us and our needs first. You won't find any hard sale or car dealer tactics with Sheri. She's the sweetest! I cannot recommend her enough. Thank you Sheri!!!
Introducing a fresh new look for your Profile.
Click the 'Edit Profile' button below to enter 'Edit Mode' and continue the tour.