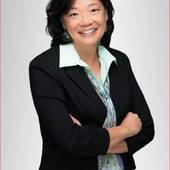 BRE 01230211 & 01919354
Real Estate Broker/Owner
Les & Sarah Oswald
Broker, Realtor and Investor
Eastvale, CA

—

Realty One Group
With over 35 years of combined real estate experience allow us to be of SERVICE to you. Whether you are a first time buyer, move up buyer or an investor...we are here to help YOU!
Get to know Les & Sarah Oswald
Welcome to the blog of Sarah and Lester Oswald. My goal is to meet or exceed your expectations as you pursue meeting your real estate needs. I have been serving the Eastvale and Southern California real estate market for more than 15 years and have a combined 35 years of experience in real estate and property management. We hope that this blog is a valuable source of information that will help you answer many of your questions, from current market conditions to real estate news that may impact your decision to purchase or sell your home in Southern California. When you are ready to utilize our services, please contact the me. Cultural diversity is a very positive aspect to our community and Sarah is fluent in Mandarin, Portuguese and Spanish to accommodate your needs.
My experience with real estate began years ago as my parents had real estate investments. I helped manage and develop these investments beginning in the 1960's. Investing in real estate continues to be part of the American Dream and one of the legs needed for financial freedom as you grow equity in your home and real estate investments. Sarah saw her parents purchase a SFR every other year until it became a thriving business. She became a property manager of a 145 unit apartment complex in Houston, TX.  Lester helped with the maintenance of a smaller apartment complex his parents owned in Renton, WA which became one source of income as he grew up in Seattle.
Our clients have seen the same success as we have guided them in buying real estate in Southern California. One purpose of this blog is let you know what the condition of the current real estate market is and help you to make wise real estate decisions. You will find that you can benefit from owning real estate in many ways, whether it be investment property or a place you call home. Please see our referrals for information as to the quality you can expect from our services.
In 2012, Sarah was enabled to do more for her clients when she became a California Real Estate Broker. 
Stay in touch with the Sarah Oswald and be one step ahead. I will help you meet your real estate needs. You can find Sarah on many social media sites, including Active Rain:
了解东谷房地产经纪人莎拉和莱斯特·奥斯瓦尔德.
欢迎来到萨拉和莱斯特·奥斯瓦尔德的博客。我们的目标是要达到或超越您的期望,你的追求满足您的房地产需求。我们一直服务于东谷和南加州房地产市场超过15年,有一个结合35年的房地产及物业管理经验。我们希望这个博客是信息,这将有助于你回答您的许多问题,从目前的市场条件,房地产的消息,可能会影响您决定购买或出售你的家在南加州的一个重要来源。当你准备使用我们的服务,请咨询东谷团队地产。文化多样性是一个非常积极的方面我们的社会和Sarah能说流利的普通话,葡萄牙语和西班牙语,以满足您的需求。
我们的房地产经历始于年前,我们双方父母有房地产投资。我们帮助管理和发展这些投资开始于20世纪60年代。投资房地产仍是美国梦,并为您在您的家和房地产投资资金增长需要财务自由腿的一部分。莎拉看到自己的父母购买了SFR每隔一年,直到它成为一个繁荣的商业。她成为了一个145单元的公寓大楼在德克萨斯州休斯顿物业经理。莱斯特帮助了一个小公寓大楼,他的父母拥有的伦顿,WA这成为收入的来源之一,他在西雅图长大的维护。
我们的客户已经看到了同样的成功,因为我们在购买房地产在南加州引导他们。这个博客的目的之一就是让你知道什么是当前房地产市场的状况,并帮助您做出明智的房地产决策。你会发现,你可以受益于在很多方面拥有房地产,无论是投资物业,或者你家里打电话的地方。请参阅我们的推荐信息,以你可以从我们的期望的服务质量。
2012年,莎拉被允许做更多的为她的客户,当她成为美国加州房地产经纪人。她现在管理团队东谷物业和物业管理公司。
褒奖
•玛丽牧师
这是多么惊人的经纪人莎拉。在整个过程中,从开始到结束。我丈夫和我总是被以最大的尊重,礼貌我们的时间与我们的时间表工作,始终望着什么是最符合我们的利益。她和莱斯分别有帮我们准备我们在的时候才卖我病得很重的属性,然后去了我认为是远远超出帮助我们购买新的属性。我会的确已经强烈推荐东谷物业。如果有人需要出售或购买物业。 ..你会不会感到失望。他们真正关心的,这就是区别。玛丽牧师
•玛丽ÿ
莎拉是能够完成任务的代理。她承诺和尽职调查就是为什么我一直在用她对我的投资购买。我们的投资组合带来一个健康的每月现金流,我欠它莎拉。
•西蒙和前往Lusia
在2011年买的房子是不一样的,五年前,也许永远不会。有决策多了很多变数,和更多的精力来处理贷款的机构。如果没有一个好的房地产经纪人,我不相信任何人都可以做到这一点。我们只是在Corona, CA.买了一我们非常高兴。当然,我们有一个非常好的代理商,夫人莎拉·奥斯瓦尔德。莎拉知道的领域,努力工作,我们差不多半年。她总是冷静和耐心。她甚至救出我们的希望时,我们几乎放弃了对失去许多投标。有可能在CA超过40万房地产经纪人,莎拉是数一数二的。我们很幸运地遇见她,当我们开始寻找我们的新房子。我绝对会推荐萨拉还没有发现谁他/她的梦想中的房子还没有任何人,需要一些高质量的帮助。 - 西蒙Y. &前往Lusia L
Les & Sarah Oswald's Blog Posts
ActiveRain Community
–

about 1 year ago
ActiveRain Community
–

over 4 years ago
Real Estate Market Trends
–

10 months ago
Home Selling
–

over 4 years ago
Recommendation
Islam H. - May 2014
Testimonials for Les & Sarah Oswald
5 star rating on Zillow

I highly recommend Sarah for her outstanding performance as my property manager. I rate her highly on local knowledge, process expertise, responsiveness, and negotiation skills. I recently signed a contract with her to manage my property and she provided me a valuable market analysis and a detail list on what needs to be done on the home before renting it out. I don't have to worry about a thing. Everything is taken care of ! She quickly found very qualified tenants. She saves my time and money. It has been a pleasure working with her.

AccentPositives H.

07/27/2016

Sarah Oswald represented us in finding a new home. My husband and I were very anxious about jumping into home ownership again and were on a very crunched time table so the stress level was definitely up there. Sarah was fantastic. Not only did she find us the right home but she also was very effective in dealing with an extremely difficult seller and seller's agent. She saved the deal more than once and in the end we were able to close on time and for a fair purchase price. We can't think of any other agent we would recommend more highly. Thanks so much Sarah Oswald and the Eastvale Team!

5.0 star rating on Yelp.com
Sarah's customer service is excellent and she is understanding as well.
In addition She is very professional and she will go above and beyond to ensure business is being taking care of. I am thankful to have Sarah as an agent and landlord.
Sarah is Awesome!!!
:)

She Deserves 10 Stars..........................


5.0 star on Yelp.com rating 5/30/2015
Sarah recently helped us find a beautiful home to rent in Apple Valley. She was quick to reply to any help or issues that came up. Since I deploy as a contractor sometimes it is hard to be home when a lease ends, and Sarah practically went out of her way to help us find new renters for the property so I would not have to pay double rent. I will be using her services again once Im back to the states.


What an amazing realtor Sarah is. Through out the whole process, from beginning to end. My husband and I were always treated with the utmost respect, courteous of our time by working with our schedule and always looked out for what was best in our interest. Both she and Les were there helping us to prepare the property we were selling during the time I was very ill and then going what I thought was far above and beyond to help us purchase the new property. I would and indeed already have highly recommended Eastvale Realty. If anyone needs to sell or buy property. ..you won't be disappointed. They really care, that's the difference. Pastor Mary

Sarah is an agent that gets the job done. Her commitment and due diligence is why I keep using her for my investment purchases. Our portfolio brings in a healthy monthly cash flow and I owe it to Sarah.

"Buying house in 2011 is not the same as five years ago, probably never will be. There are a lot more variables in decision making, and a lot more effort to deal with loan agency. Without a good real estate agent, I can't believe anyone can make it. We just bought one in Corona, CA. We are very happy about that. And of course, we have a really good agent, Mrs. Sarah Oswald. Sarah knows the area, works diligently for us for almost half a year. She is always cool and patient. she even rescued our hope when we almost gave it up on losing many bids. There may be over 400,000 real estate agents in CA, Sarah is among the best. We are lucky enough to meet her when we started searching for our new house. I would absolutely recommend Sarah to anyone who haven't found his/her dream house yet, and need some quality help. - Simon Y. & Lusia L."
Introducing a fresh new look for your Profile.
Click the 'Edit Profile' button below to enter 'Edit Mode' and continue the tour.