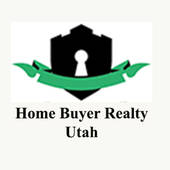 5705835-PB00
Real Estate Broker/Owner
Robert A. Hulme
Home Listing Partner
Provo, UT

—

Home Buyer Realty Utah
Aerial Photos, Matterport 3D Videos , Unlimited Internet Exposure
Get to know Robert A. Hulme
Robert A. Hulme - Principal Broker, Owner, Realtor, GRI, E-Pro, ABR, CLHMS, SRS
25 + Years of Professional Sales Experience
Graduated 1989 Brigham Young University
B.S. , Business  (Marketing)
2004 & 2008 Prudential Utah Real Estate (Top of the Rock)
2005 Graduate Realtor Institute (GRI)
2005 Graduate E-Pro
2009 Accredited Buyer Representative (ABR)
2005, 2006, 2007 & 2008 Utah County Association of Realtors Excellence Award
2005 Utah County Association of Realtors Presidents Award
2006 1st Quarter "Top Sales Person" Exit Realty Showplace
2006 Graduate Leadership UAR
2015 Certified Luxury Home Marketing Specialist
2015 SRS - Seller Representative Specialist
Resident of Utah County for over 30 years


Robert A. Hulme's Blog Posts
|
Home Selling
–

9 months ago
Real Estate Sales and Marketing
–

almost 3 years ago
Home Selling
–

over 4 years ago
Home Selling
–

9 months ago
Utah County Realtor, Matterport 3D Video
Utah County Matterport 3D Video
Certifications
Utah County Real Estate Listings
For most families, their home is their largest financial asset and deciding to sell it is a big decision that involves a lot of preparation and work. When you're ready to sell it's important to have an experienced Real Estate Professional handle the details involved in the successful sale of your home and for Top Dollar. 
As an experienced Real Estate Professional who has helped many Home Selling Clients sell their homes, I know how to handle every aspect of the sales process from strategically marketing and showcasing your home to making sure everything is signed, sealed and delivered by the closing date. 
Providing you with a comprehensive high quality listing service is my top priority. So when you decide to sell your home, please contact me and let's get started! 
Selling Price

Price is the most important factor when it comes to selling a Home. If a home is overpriced nothing else matters. In a declining market or buyer's market, only the homes that are priced below the competition actually sell.
Marketing
Knowing how to market a home is very important. The more potential buyers that see your home and know that it exists, the better the chance you have of selling it and for Top Dollar. In today's Home Selling world, the absolute best way to advertise and market real estate is with the Internet. A properly marketed home needs to be on as many websites as possible. Keep in mind that the Realtor with the most Home Buyers being attracted to their websites will have the best chance of Selling your home because of the unlimited exposure. We have over 150 Home Buying Real Estate websites and try very hard to get 100's of Home Buyers visit our Websites every day.
Showings
If your home is priced right and properly marketed it will get showings. Now the key is to turn those showings into offers. Homes that show best look like model homes, they are immaculately clean, tidy, highlight the strong points and smell pleasant. If a potential buyer is distracted by personal items, clutter or odors, their chances of making an offer on your home is slim. Homes that sell have an inviting atmosphere that make Buyers want to call their own. 
What I will do to sell your home.
As your Realtor, I pledge my efforts to work on your behalf, keeping your best interests the focus of all I do. My intent is to obtain the maximum sale price for your property in the least possible time at a minimum of inconvenience to you. I take my responsibility to you seriously because my reputation depends on your satisfaction. 
I will prepare you and your property for the sale by:

Determining the Highest Selling Price based on professional analysis.
Discussing selling points and enhancements to increase property value.
Explaining to you all of your showing options
Revealing all the costs of selling your home.
Explaining to you the correct order and timeline of events in selling your home. 
I will attract buyers for your property by:
Placing my exclusive Home Buyer Realty "For Sale" sign on your property.
Providing a full-color detailed listing sheet to Realtors® and buyers.
Providing "Photo Tours" online for prospective buyers to view your property.
Aerial Photos highlighting the main Features will be provided with every Listing.
Making your property immediately viewable on Multiple websites:
We have over 250 Local Home Buying Real Estate Websites that are City, County and State specific and all Rank high in most Google Real Estate Key Word searches.
Exposing your property through my proven Home Selling System. 
I will consummate the sale by:
Bringing pre-qualified, quality buyers.
Showing your property effectively and consistently.
Presenting and explaining all written offers to you.
Negotiating the sale with integrity to those involved.
Finalizing the sale contract accurately.
Following up for any feedback to increase my future client satisfaction.
Being in the right place at the right time does not always happen! I must expose your property to the greatest number of people in the shortest period of time. The following are components of my proven success plan: 
#1 IN CUSTOMER SERVICE

The #1 complaint against many agents is that they don't return phone calls in a timely manner. I ALWAYS personally return your phone call! Whether it is 6:00 AM or Midnight, call me! If I don't answer, I'm either with a client or on the other line. As soon as I'm done I'll call you back, GUARANTEED! 
I also have a 24/7 Online Activity Report Website that provides every Home Seller with their own (Customer Web Page) with access to every thing that happens with their listing daily, including Phone numbers of every Showing Realtor that previews their home.
MULTIPLE COMMISSION PROGRAMS
Two things will always be true in Real Estate:

Homeowners work hard to establish equity in their home.
They don't want to pay more than they have to in order to sell their home.
That's why I offer you more for less. I am not greedy and offer several proven discounts for sellers to help them save more of their equity at closing.
HIGH PROFILE INTERNET PRESENCE
More Home Buyers are shifting towards using the Internet for finding homes that fit their criteria. I not only make your home available to the local Listing Service, I put your home on more Internet sites than any other Realtor. 
PERFORMANCE GUARANTEE
When listing a home with a Realtor, the most common concern with homeowners is that they don't want to "tie up" their home in a listing contract for several months. I am so confident that you will be impressed with me and my services that if for any reason you choose to withdraw your listing from me, you can do so. You can list your home "For Sale by Owner" or with another Realtor the next day. 
CUSTOM-MADE SIGNS AND FLYERS
I provide full-color custom yard signs and flyers for all potential buyers and Realtors. Most buyers who drive around looking at homes don't call the phone number on the sign to find out details on your home—they want information at a glance. That's why I design full-color custom flyers that accentuate the unique features of your home. It's proven that color flyers sell more homes than black and white flyers or no flyers at all. 
KEEPING YOU UPDATED
I keep you updated with your home's progress. You will be the first to know of any changes in the market. I will promptly present and explain all offers. I also keep you informed almost daily once your home is under contract, ensuring that every deadline is met and your interest is always protected. 
STRONG TO THE FINISH
Two-thirds of all homes "For Sale by Owner" fall through once they are under contract. The #1 Reason Why: They don't know what comes next and how to protect themselves. Once a home is under contract, the race has just begun. There are many hurdles that must be jumped by certain deadlines or the contract will become null and void. EVEN IF YOU DON'T LIST YOUR HOME WITH ME, let me help you (for FREE) accomplish what you need to do and by when, to make sure your home is part of the one-third of all homes that do close "For Sale by Owner."
Skills
Drone Photographer, Matterport 3D Photographer. Website Developer. Over 10 Real Estate Websites along with many other tools that all help to provide maximum exposure for my Home Seller on the Internet
Testimonials for Robert A. Hulme
Scott R. Dallas

08/22/2016

Robert responded immediately to texts, calls, and emailed questions related to the purchase of our home. He was able to help resolve issues that arose in the course of the purchase process. Great to work with and offers some amazing tools and technology for sellers with his aerial photography, 3-D mapping/photography of homes, and SEO experience. 3636 N. 230 E. Provo, Utah 84604

Mary Ann Clawson - Client - Seller & Buyer

05/11/2016

I trust Robert Hulme. He helped me sell my home and find the right, hard-to-find replacement home. He priced my home accurately and was patient with me when I was unrealistic.

One amazing thing about Robert is that he responds to emails/phone calls immediately. He took incredible overhead pictures with a drone, negotiated perfectly, and completed all paperwork quickly and competently.

Then early Christmas morning the house I had been searching for on line every 2 hours for 1.5 years listed. Robert scheduled us for the first showing the next day. There were 11 back-to-back showings for this tuck-away home with an excellent location. Robert advised me to make an as-is offer on the spot, and the owner accepted the offer. I have the home I want because Robert Hulme was always on top of things and looking ahead in my behalf. If Robert had not picked up the phone so early Christmas morning, I would not have been the first appointment of the day and I would not have this home which I love.

Rob is an excellent realtor. He helped my wife and I purchase our first home and navigate the stressful process. He showed us many homes and offered his expert insights into the positives and negative of each one until we found the perfect home for us. We felt the home we wanted was slightly overpriced and he was able to negotiate a lower price that we thought was fair. He was able to answer all of our questions along the way. I would not hesitate to use his services again

Thomas Bracknell

01/23/2015

Mr. Hulme was quite the professional when he sold my home. This man had it sold within a week of listing it. No pressure, up front and truthful, gave me the options, He went the extra mile plus a whole lot more utilizing his knowledge, expertise,quick responsiveness and with a great sense of humor. I would recommend Robert Hulme to anyone to be the go to guy for their real estate ventures. Best I've seen.

Brad Farnsworth

08/05/2014

Rob helped me sell the home and nearby lot owned by my father. We sold the lot 3 years before my father passed away. The location was ideal but the market was not very strong. Rob's websites and knowledge about the local real estate provided us with a better sales prices than I had anticipated. The sale was consummated, my father was pleased, and the buyer was satisfied although he paid more than he wanted.

When my father passed away in 2014, we put the family home on the market immediately. The house was 50 years old and had received very little updating, especially in the last fifteen years. The location was exceptional and inflated our expectations for the sales price. The local comparable sales prices did not support our expectations. Rob worked the property hard for two months and negotiated a very good price for my father's estate. The sales proceeds were more than we should have received as we saw the buyer gut much of the house and bring an old house into the 21st century.

Aaron Larson Client, Seller

Robert has gone above and beyond in his efforts to help us sell our home. We would highly recommend him. He as always been extremely accessible at all hours of the day by phone and email. We even received one email from him at 5:15am. I have never seen an agent work harder at selling a home.


Helped me sell a home

Robert was very helpfull in selling our cabin, thanks!


Dave Braithwaite

11/14/2013

Dave Braithwaite Helped me sell a home

I felt we should of listed it a little higher, but I still went with the lower amount. It sold very fast which I was grateful for, I think Robert has a great marketing strategy.


Tracerdawn Helped me sell a home

Robert was available immediately, and sold our home within one week of listing it. He knows the market, he knows the business. I highly recommend him.


Harvey - Client, Seller

We sold our home in Highland without any problems and everything went as explained by Robert Hulme. I would highly recommend him as an agent due to his experience and honesty. It was a pleasure working with him

Introducing a fresh new look for your Profile.
Click the 'Edit Profile' button below to enter 'Edit Mode' and continue the tour.