Susan McCall - - Compass Realty Solutions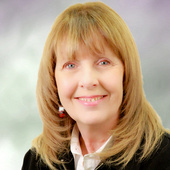 990300265
Managing Real Estate Broker
Susan McCall - - Compass Realty Solutions
Listing and Buyer's Agent
Portland, OR

—

Compass Realty Solutions
Portland Metro- Beaverton, Lake Oswego, Tigard, Tualatin, Hillsboro, Clackamas, Gresham
Seaside Cottages to Mountain Chalets, Condos to Castles
Portland , OR
---
Let's get together and talk, the coffee's on me.
Get to know Susan McCall - - Compass Realty Solutions
My goal is getting you into your new home in the shortest period of time, at the best price, with the least inconvenience - and the most fun - to you!
Changing homes is scary in this market with some homes selling in a few days. I work with move up sellers and am very careful to coordinate the move from successfully selling a property and getting the next property lined up to making a move seamlessly. I am not afraid and have experience with relocating or buying up or down. Homelessness is not an option. Neither is renting or living in a hotel. We can do it!
Unbelievable beauty surrounds us – from the mountains to the ocean.
There is something we share everyday living and working in the northwest. One central comment that I hear from people that have moved here is the attitude of residents. Most people are just plain nice and it is an easy place to live.
Where do you work? Many people go back and forth across the bridges every day. Oregon or Washington? Beaverton to Portland? How great is it that we have the opportunities in the northwest to go where we want to! There are advantages for each side of the Columbia.
If you need an experienced Realtor  helping sellers sell (awesome marketing skills) and helping buyers find the right property at the right price (perseverance and negotiating skills) and you have found me!
Get up to the minute listings and properties for land, commercial, townhouses, condos or single family residences delivered to your inbox every day.
I work with first time home buyers (anyone who has not owned a home in 3 years) and know all the great loan programs. How does a 3 to 1 matching program sound to help you acquire closing cost/down payment money? How about a tax credit from Multnomah County for living in your house? There are many different loan niches that you would not believe are out there. What is your story?
Coordinating a number of sales closings to make sense to everyone is challenging. Bring it on!
I work with short sales and do loss mitigation work. Thinking about buying a "Bank Owned" home or a "Short Sale". It's a jungle out there and we just need to begin the process to discover all the juicy details. In this market, sometimes a Renovation Loan (203k) will take care of repairs and needed appliances.
I work with FBSO clients that would like to maximize the exposure to the internet through my extensive marketing efforts. 
The army of people that I know may help you have a more satifying experience whether you are selling or thinking of sellng in a few years. I know designers, contractors, fix it people and garage door people.
Gardening is my passion both inside with mastering orchid reblooming and outside with  northwest plants that amaze and entertain.
My dog and I  walk every day. We sneak in a hike  and I try to fit in a yoga routine once in a while.
A few happy clients:
*"Susan is great at what she does and she worked hard to help my husband and I find our first home. We were going through a down-payment assistance program with a lot of restrictions and a tight deadline - and we couldn't have done this without Susan. When we were ready to start looking, we and Susan made a long lists of properties to look at and she took us everywhere! Even to properties that needed a lot of TLC, upon our insistence. Less than 2 weeks before our deadline with the down-payment assistance program we were working through, she found our house! She helped us realize we needed to expand our search parameters, even if it meant raising what we thought our budget was by a very small amount, and she was right. She worked quickly to negotiate any repairs on the property, schedule the inspection, finalize paperwork, and get us our keys. We are so happy with our house. Susan was there every step of the way and we are comfortable and secure knowing we got the perfect house for us. Hopefully we never sell, but if we do we know who to call. I highly recommend Susan if you want a smart, shrewd, patient professional to help you buy or sell your home. Thank you Susan!" Katie and Dave
*Dear Susan, I admire your professionalism and the way you conduct your real estate business. You stood up to me in the beginning the first time I talked to you. I was testing the waters to see if I could get the price down on Todd St. You made it clear it was a new listing and there was no room to play around. My buyer was sitting next to me when I made the call. When I got off the phone I warned him we wouldn't put anything over on you." Ken Whitmire, Principal Broker, Realty One
• "To Whom it May Concern: Current and Future Clients of Susan McCall. No medium I know can adequately serve me in my attempt to sing the praises for Susan, but words are all I have, so let my words fill the valleys and echo to the mountain tops, Susan's the best! Without Susan, Krista and I are certain we would still be renting and considerably poorer for our efforts in the real estate market. From the first day we met Susan it seemed as though she was tuned into what we hoped for and what it was we really wished to avoid. She help guide us through the process, tolerating our mood and occasional change of direction. Her experience in the field was our best, and sometimes, only asset. From illuminating problems with homes we would have overlooked, to her trusty marble used to highlight structural defects, I know I wouldn't want to try to buy a house without her guidance. Her extensive network on contacts produced a capable and wickedly efficient mortgage consultant when, two days prior to closing, our original lender gave us a cold shoulder. Due to Susan's resolve, we went from losing the home we truly wanted to securing new funding in seven days. And the funny thing about an agent is that you can never really thank them enough. " Gary and Krista
* Raul and Loretta 
Susan we were very happy with everything you did. As former realtors we were looking for a listing agent that really knew what they were doing and you met all our expectations. We mentioned to you when we first met that we wanted to sell the house on contract and it worked out perfectly.
Susan McCall - - Compass Realty Solutions's Blog Posts
Home Buying
–

over 1 year ago
Home Selling
–

about 1 year ago
ActiveRain Community
–

over 1 year ago
ActiveRain Community
–

almost 3 years ago
Certifications
I am a Member of and have completed the following certifications:
RMLS - Oregon
GRI - Graduate Realtors Institute
HOW NW - Committee Member
PMAR - Portland Metropolitan Board of Realtors
ABR - Accredited Buyer's Representative
At Home with Diversity
Earth Advantage Energy Star Graduate
CSSS - Certified Short Sale Specialist
CNE - Certified Negotiation Expert
ADU's - Class graduate
Introducing a fresh new look for your Profile.
Click the 'Edit Profile' button below to enter 'Edit Mode' and continue the tour.