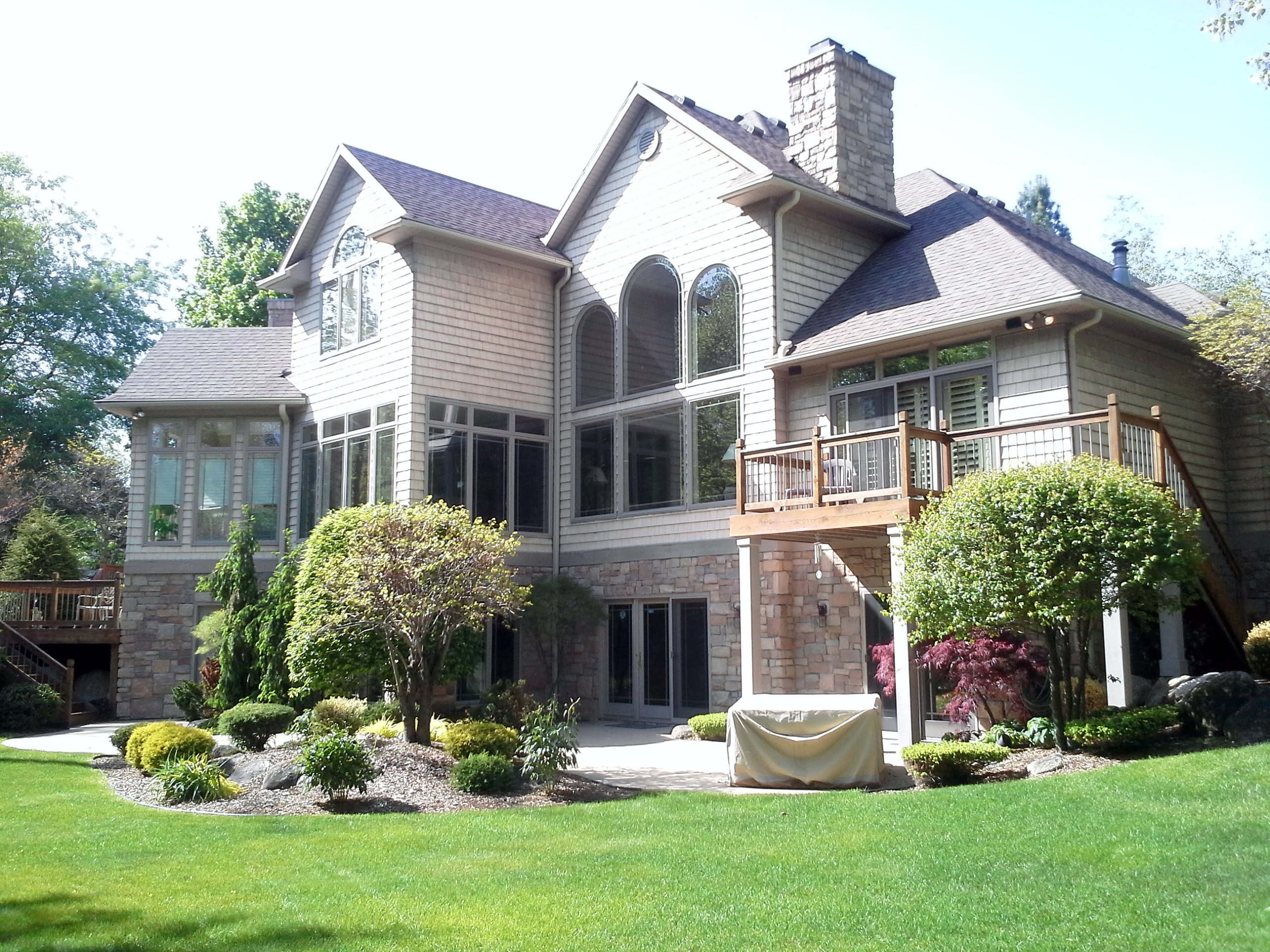 Get to Know Carly Horsman
"Passionate, Energetic, Dedicated, Knowledgeable..."
Carly has lived in St. Joseph County for the last 15 years. Her greatest accomplishment was raising three wonderful young adults, who recently graduated from area Indiana colleges. She is currently a Licensed Multi-Million Dollar Producer (Broker), working with one of the top agencies, Cressy & Everett.
Her success comes from working diligently with her customers, listening to and understanding her clients wants and needs, and providing a custom plan of action to guide them through every detail of the Real Estate process. Carly provides exceptional professionalism, goes beyond what is expected, and is loved by her clients which has gained her the award Top Agent for "Outstanding Customer Service!"
Carly's background consists of degrees in both Accounting, and Advertising and Design. Her background in taxes brings a wealth of knowledge she shares with her clients. She is a professional real estate photographer for Cressy and Everett and her clients. She has invested in Real Estate for over 20 years. Carly is an agent that produces results, from 2016 to date she has had a 99% success rate in marketing and selling everyone of her clients homes. She received the "Presidential Award" for one of the top agents in sales!
In her free time she loves getting together with friends and family to travel, hike, bicycle, the arts, and going to plays! Some of her personal accomplishments include, climbed Pikes Peak in Colorado and biked 33 miles on Kal Trail in Michigan. If you ask her she always up for a challenge!
She believes Communication is Key! She has a heart for helping others and always puts her clients best interest first. She is here to be your Advocate, Negotiator, Consultant, and Educator. She works with both buyers and sellers to accomplish their real estate objectives. Lets succeed together! Let Carly help you Make the Right Move!
Serving both St Joseph and Elkhart County!
"Carly Horsman is an exceptional Realtor. she is involved in the transaction from beginning to end. She cares about her clients and stays in touch and knows how to calm us down and reassure that all is going according to plan. Her caring about her clients is what struck me the most. No other Realtor I know would help lay mulch down, which she did with me, move furniture and take items to Goodwill in preparation for showings. Like I said....1 in a million. I can't say enough good things about Carly. This was my first sale of real estate. Her being there throughout the transaction was a God send. Carly is that kind of Realtor."
-Helen, Real Estate Seller - Granger, IN.
Certifications
 Licensed Broker in Indiana
 Associate Degree Advertising and Design
 Associate Degree Accounting
 Certified in Payroll
 Certified in Tax Returns
Awards
2019 Presidential Award
2019 Circle of Excellence-Outstanding Customer Service
2018 Executive Club Award
2018 Circle Of Excellence
2017 Executive Club Award
2017 Circle of Excellence-Outstanding Customer Service
2016 May Top Leader-Highest Sales Volume
2016 Executive Club Award
2016 Circle Of Excellence-Oustanding Customer Service
2015 Recipient of Top Leader- Customer Satisfaction
2015 Circle Of Excellence-Outstanding Customer Service
2015 Office Rising Star- Volume And Units
2014 October Leader Award-Highest Sales Volume & Units
2014 Circle Of Excellence-Outstanding Customer Service
Skills
Professional Real Estate Broker representing buyers and sellers in residential real estate. I am your advocate, negotiator, consultant, educator, advertiser, and photographer.
Ashlee-Real Estate Buyer/Seller
05/29/2014
Carly was absolutely wonderful. Was available 24 hours a day. Went above and beyond for us as home buyers. Carly made us feel like personal friends. We knew she always had our best interest in mind. Would recommend Carly to anyone!
Brent and Shelly - Real Estate Buyers - South Bend, IN.
05/21/2014
Communication was awesome! Her patience and help left a lasting impression...she became a friend. Carly went above and beyond our expectations of service. The website looks great and is easy to use.
Josh and Bernadette, Real Estate Buyers
02/10/2014
Carly...I can't explain in words how wonderful Carly was. She catered to our every need, anticipated every need/problem/concern we could possibly have and went above and beyond the service and call of duty in every possible way. I trust her and would recommend her to anyone and everyone. She cared for us like it was her own house. She was always available and is quite seriously the most wonderful person we know in South Bend.