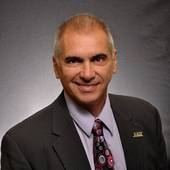 20558573
Real Estate Broker/Owner
Frank D'Angelo
Helping people is my business in Real Estate
Coon Rapids, MN

—

EXIT REALTY NEXUS Minneapolis & St. Paul MN

Exit Realty Corp. International
Your MN Based, USA Real Estate & Relocation Center
Get to know Frank D'Angelo
Helping people is my business. Experience and competent real estate service is my product.

I believe education, training and integrity is the foundation of customer service. My purpose is to help you accomplish your goals and exceed your expectations. I am committed to providing you the highest level of service; with the ultimate goal of achieving a stress free and well informed experience when buying, selling or investing in real estate #EXITREALTYNEXUS of #CoonRapidsRealEstate, Minneapolis and St. Paul MN.


Frank D'Angelo is passionate about helping people with their real estate needs. His team of 30+ licensed REALTORS includes Luxury Home Marketing Speciailists, Sellers Residential Specialist, Certified Buyer Representatives, Certified Own America Investor Specialists, Certified CIAS Investor Specialists and Foreclosure/Short Sale specialists.
 Making you the most informed Consumer is our first priority regarding your Real Estate needs! Key online search areas supported involve Anoka County Real Estate, Hennepin County Real Estate, Washington County Real Estate, Wright County Real Estate, Benton County Real Estate, Scott County Real Estate
INVESTORS NEED THIS LINK BELOW! 
BUYERS!!!
REMEMBER TO BOOKMARK THESE CONVENIENT LINKS FOR YOUR REAL ESTATE SEARCH! 
DIRECT LINKS FOR ALL RESIDENTIAL, LAND AND COMMERCIAL REAL ESTATE TO THE TWIN CITIES CAN BE FOUND AT; http://www.CoachDAngelo.com 
Frank D'Angelo's Blog Posts
Real Estate Sales and Marketing
–

10 months ago
Home Buying
–

over 8 years ago
Real Estate Market Trends
–

over 8 years ago
Real Estate Best Practices
–

over 8 years ago
Certifications
>Think About This! Most people developing personal wealth utilize a professional manager or stock broker. Is the Real Estate person you know a Strategic Real Estate Investment Professional? America's biggest and greatest assets evolves around your personal real estate acquisitions. You owe yourself the right to be aligned with entrusted professionals utilizing creative wealth building strategies. Our mission is simple: We want to accelerate your personal wealth through proven systems, management and implementation strategies we have developed over the years.
Also, please feel free to request a personalized listings via e-mail. Simply choose [Dream Home Finder] and fill in the requested information regarding your price, area needs and wants. Or feel free to search for yourself at our [Search For Homes] link. You can search all of the participating broker listings on this website for free as well. Please remember to bookmark http://www.allmetrohomes.com/
Specialization We specialize in facilitating transactions for both Buyers and Sellers which include townhouses, condominiums and single-family residential homes (new construction and resale), resort and vacation properties, vacant lots,land and hobby farms as well as our fabulous lakeshore properties. Let us help you manage and grow your real estate wealth and portfolio.  Key online search areas supported involve Anoka County Real Estate, Hennepin County Real Estate, Washington County Real Estate, Wright County Real Estate, Benton County Real Estate, Scott County Real Estate
Foreclosure & Short Sale Properties For Sale in the Minneapolis St. Paul Metro
Your Trusted advisory for safely obtaining BANK OWNED REO's, Short Sale and Conventional properties in the Twin Cities Metro
Making you the Most Informed Consumer is our Mission!!!
With any real estate transaction, you should be aligned with proven professionals who are looking out for your best interests exclusively. This is especially true with REO properties and Short Sale Transactions.
However!! Buying a Corporate Bank Owned or Short Sale property is very different when compared to the conventional purchasing process. If your next purchase will serve as your personal residence or as an investment property, you should be aware of the unique procedures, advantages, disadvantages and criteria involved in such a purchase before waffling through the mixed inventory of REO and/or Short Sale Properties posted for sale. You likely need to get started with a MN REO TRAINED PROFESSIONAL. (ZERO Commissions necessary from our buyers)
To really understand the current real estate marketplace, we should classify the residential marketplace into 3 categories: RETAIL, SHORT SALE and REO's (Real Estate Owned). The media throughs all residential real estate into one mixed bag when commenting about market trends and consumers searching the internet with available resources are viewing the inventory from one mixed pool as well. They may all look similar on the internet, some also look the same inside, yet the price spectrum ranges as much as 70% for similar properties. BUYERS say WOW and the consumers focus on price. The abundance of posted inventory for sale becomes very confusing and frustrating to the average consumer and to the un-trained agents. Many posted properties are either un-realistic in price, terms and/or conditions partly because of the sellers equity position. Supply and Demand ratios, pending/sold, and listed versus sold price statistics are all skewed because of the mixed bag of posted inventory available.
From the categories outlined above, BUYERS NEED TO BEWARE!!! There are many properties posted for sale and literally un-attainable. Many listing agents post properties for sale with little knowledge or awareness of bank approvals for a short sale, which lending institutions are associated with the property, the length of time it may take for a response or call to action on a purchase agreement and of course the many other potential lien and/or default issues that may be behind the scenes.
Servicing Homes For Sale in the following: Zip codes service areas include: 55449, 55434, 55408, 55432, 54001, 54002, 54005, 54006, 54007, 54009, 54015, 54016, 54017, 54020, 54023, 54024, 54025, 54026, 54082, 54810, 54824, 54837, 54853, 54858, 55012, 55013, 55014, 55015, 55016, 55025, 55038, 55042, 55044, 55047, 55068, 55073, 55076, 55077, 55078, 55082, 55084, 55092, 55101, 55102, 55103, 55104, 55105, 55106, 55107, 55108, 55109, 55110, 55111, 55112, 55113, 55114, 55115, 55116, 55117, 55118, 55119, 55120, 55121, 55122, 55123, 55124, 55125, 55126, 55127, 55129, 55150, 55164, 55165, 55166, 55301, 55303, 55304, 55305, 55306, 55311, 55316, 55317, 55318, 55327, 55330, 55331, 55337, 55343, 55344, 55345, 55346, 55347, 55356, 55364, 55369, 55372, 55374, 55376, 55378, 55379, 55391, 55401, 55402, 55403, 55404, 55405, 55406, 55407, 55408, 55409, 55410, 55411, 55412, 55413, 55414, 55415, 55416, 55417, 55418, 55419, 55420, 55421, 55422, 55423, 55424, 55425, 55426, 55427, 55428, 55429, 55430, 55431, 55432, 55433, 55434, 55435, 55436, 55437, 55438, 55439, 55440, 55441, 55442, 55443, 55444, 55445, 55446, 55447, 55448, 55449 Counties serviced include: (MN) - Hennepin, Ramsey, Dakota, Anoka, Scott, Carver, Washington, Chisago, Isanti, Wright, Sherburne Thank you for visiting and please remember to bookmark this site Personal We have lived in the Twin Cities suburbs of Minneapolis, Columbia Heights, Buffalo,Fridley and Blaine. Frank's youth was filled with extra-curricular activities and organizations centered around school, church and athletics in both Ontario Canada and Minnesota. He graduated from University of Minnesota Duluth with a Masters degree in Education. Hobbies I've enjoyed include traveling to live blues gigs and festivals with Bonnie, in-line skating, weight-training. My personal goal is to recover from a back surgery and get back to the physical things we enjoy together. Former President/Executive Director of the NWO regional Gymnastics Association and former Curriculum Chairperson, Athletic Director & Varsity Basketball Coach with St. Ignatius of Loyola in Thunder Bay Ontario.

We have worked with a variety of Custom Home Builders in the metro area, building dream homes in Blaine, Coon Rapids, Ham Lake, Lino Lakes, Brooklyn Park, Zimmerman, Princeton, Maple Grove, Woodbury, Savage, Shakopee, Prior Lake and Minneapolis. Our New Construction experience ranges from Condo Conversions to upper end Single Family Dream Homes. We look forward to helping build the American Dream. Yes we enjoy helping others in their Relocation endeavors and respectfully Honor Referrals :)





Exit Realty Minnesota, Minneapolis Homes For Sale, St. Paul, Blaine And Minneapolis, Minnesota, Real Estate Listings, Homes For Sale, Home Buying, Selling, Agent, Blaine Real Estate, Blaine, MN Real Estate, Blaine Houses For Sale, Blaine Home For Sale, Blaine, MN Real Estate, Blaine Homes For Sale, Blaine Realtors, Blaine Realty, Blaine Reality, Blaine Realty Listings, Blaine Minnesota Real Estate, Coon Rapids Real Estate, Anoka Real Estate, Andover Real Estate, Anoka County Homes For Sale, Blaine Home Listings, Coon Rapids Home Listings, Anoka Home Listings, Andover Home Listings, Anoka County Vikings Stadium, Wealthspring Mortgage, Hassle Free Listings, Real Estate In Blaine, MN, Blaine Realty, Blaine Realty, Forest Lake Homes Lakefront, Crystal, Roseville Homes, Vadnais Heights, Moundsview, St. Anthony, Eden Prairie Homes, Minnetonka Homes For Sale, Orono Homes Estates For Sale, Minnetrista, Lake Minnetonka Lakefront Homes, Shakopee Homes, Savage Homes, Burnsville Homes, Bloomington West Homes For Sale, Edina Homes, Bloomington Townhomes, Richfield Homes For Sale, Plymouth Homes, Golden Valley, Princeton, Zimmerman, Medtronic, General Mills 3M Cargill Corporation Inc, Relocation Specialists, Lake Minnetonka, Referrals, Insurance, Insure, Fire, Title, Hennepin County Real Estate, Twin Cities Real Estate http://activerain.com/metrobroker
Introducing a fresh new look for your Profile.
Click the 'Edit Profile' button below to enter 'Edit Mode' and continue the tour.