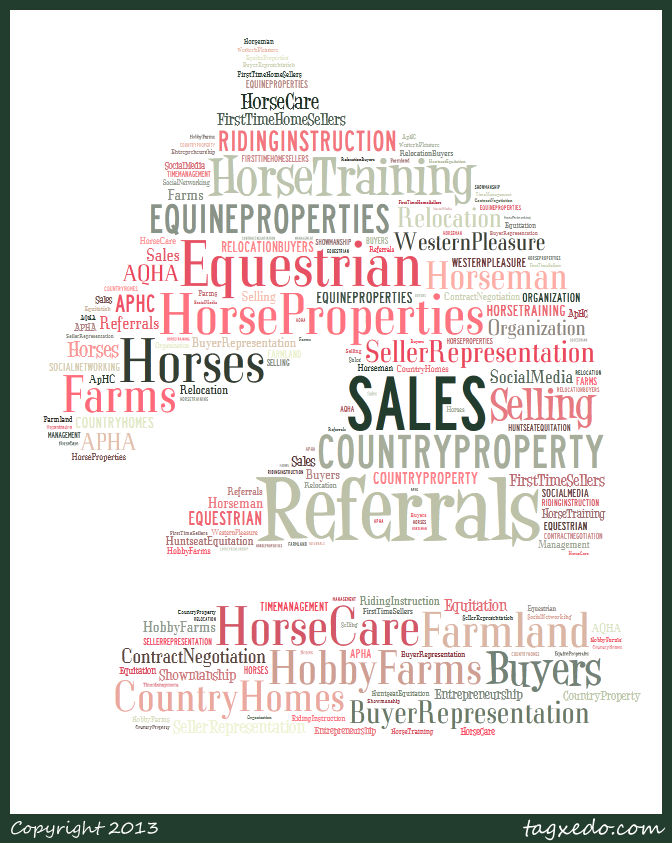 Get to Know Meghan Pursley
I am a licensed North Carolina & South Carolina Realtor® and I specialize in equestrian properties, farms, and land. I have been riding horses for 17 years and for a majority of that time I have had to board my horses at private barns. Originally from Washington State, I have seen the ins-and-outs of successful and not so successful boarding practices across the United States.

My clients are able to benefit from my experiences over the years of boarding as I had to learn first-hand what works and what doesn't work when you are looking for a new home that suits you as well as your horse! I consistently study the market, researching each potential horse property that comes on the market to see if it is something my clients would be able to use or shape into their dream home with the right adjustments.
I like to personally sit down with my clients and discuss their likes, must haves, and dreams for their new home. Working one-on-one with each person allows me to really cater to their personal needs and help them throughout the entire process, not only with finding a home, but to really get to know them and help them adjust to their new location, whether they are moving across the world, or across the street.

Moving is a big decision and trying process in anyone's life, I work my hardest for each one of my clients to always be there for them and make it a positive experience. Whether they need a shoulder to cry on, or someone to help them celebrate when the lender says we are "clear to close", I am there!
With my knowledge and experience of both horses and real estate I am able to give my clients a huge advantage in this market. If you are looking to find your new equestrian property or to sell your current one, contact me and find out what I can do for you.


Recent awards and accomplishments;
2013  BOLD Graduate
2013  Received the Rising Star Award
2014  Received the 'Leap Award' for highest production increase
2015  Licensed in North Carolina
Greeting
I sincerely look forward to meeting you and discussing your Real Estate goals!
Skills
I am very detail oriented, organized, and I am also very technologically savvy.
Growing up in today's fast paced world, where technology is prevalent in just about every task we encounter. It is extremely important for me to stay knowledgeable in order to help my clients! 
I am constantly attending seminars, workshops, and meetings to stay in the know for market changes, trends and new technology.
Ed Butler
02/24/2014
Meghan does an outstanding job for her clients. She listens to their needs and does everything she can to accomplish their goals. Whether it is someone who has a home they are wanting to sell or if it is someone in the market for a new home she handles there needs exceptionally well.
Deb Storin
02/06/2014
I recommend Meghan Pursley as a great Realtor.
Len Cornacchia
12/10/2013
Meghan is bright young Realtor who is thoughtful and kind, and treats her clients as she would treat her own family. Working with her you will see why she will become "your Realtor"
Karen Anne Lloyd
10/31/2013
Meghan Pursley is a Realtor for Keller Williams that specializes in listing and selling farm homes, land and estates. She will work hard to ensure that you are satisfied with your home buying or selling experience.
Michael Gaddy
10/30/2013
Meghan has the unique ability to listen to her clients. By doing so, she is able to clearly focus on their objectives in order to help them achieve their goals in the most efficient manner. She understands the difference between "hearing" and "listening" to her clients; an invaluable skill set.
Sara Gaddy
10/30/2013
What a go getter Meghan is in addition to being business savvy and self motivated!
Tom Kara
10/30/2013
Meghan's deep commitment and passion for her craft gives her an edge over her competition. Meghan, like many people is hard working - but so is a plow horse - its Meghan's commitment to excellence and dogged determination that sets her apart from her peers.
Stacey Y. Sauls
10/30/2013
Meghan Pursley has the personality to get the job done whether you are buying a home or selling a home! She has the spunk and drive to achieve the great results you are looking for. Hire her today. : )
format_quote
Your South Carolina Real Estate Expert, serving York County, SC