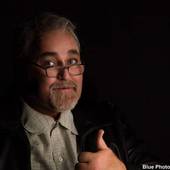 BRE#00877192
Real Estate Agent
Michael Blue
REALTOR - 760-889-8877, Encinitas/Carlsbad
Encinitas, CA

—

Home Smart Realty West
Michael Blue REALTOR
Encinitas Real Estate, Cardiff, Carlsbad, Carmel Valley, Del Mar, La Jolla, Oceanside, Vista, San Marcos, Escondido, San Diego
North San Diego , CA 92024
---
Experience counts when selling and purchasing homes! Since 1984 I have understood servicing the expectations of my clients wants and needs with experience.
Get to know Michael Blue
Encinitas/Carlsbad Real Estate Blog and Area Happenings- San Diego CA    
Encinitas Real Estate, Carlsbad Real Estate, Oceanside Real Estate, San Marcos Real Estate, Vista Real Estate, San Diego Real Estate 
How May I Help You?
I am more than a REALTOR®, I am a native Californian and long time Coldwell Banker agent, 1984 to be exact.  Knowledge and experience in the Encinitas Real Estate area, and the North San Diego Coastal Cities are my home, work and playground!  I have lived over the years in Del Mar, Solana Beach, Cardiff, Encinitas/Olivenhain, Carlsbad, Oceanside, San Marcos and even Escondido our first real estate purchase in 1980.  I have helped manage my clients Encinitas Real Estate expectations whether buying a home or selling a home in San Diego County with honesty, trust and diligence over the years, made friends and helped their children experience the dream of home ownership.  While home ownership is not for everyone, many of us don't feel comfortable unless we are the "masters of our own domain", "king or queen of the castle" or "this is mine" regarding their Amazing North County Homes & Real Estate ! Could any one of those quote be you? 
We know that over 90% of real estate searches start online, why not start here?  I have made a website visitor friendly and geared toward you and not me.  Easy to find all the listings by price, location, newest, biggest price drop you name it. Just keep clicking and 25 photos, videos, states, birds eye view of property will all be available to you, click here http://www.carlsbadhomesforsaleonline.com/
Why me, Michael Blue?
Let me share part of a lunch conversation I had with another Broker from my office.  Behind the mask of a fancy website, seductive words, mouth watering images some agents just don't have the experience from cradle to grave in the real estate business.  Example a new agent was contacted by a home buyer (by the above means) and sold a very expensive home near the coast.  Did the agent know the homes in that area were built with polybutylene plumbing?  The home was over 10 years old, a settlement was reached and the former owner of the home did not replace the plumbing with copper pipes and ran with the money.  The client buyer would have known if I were their REALTOR and negotiated the price to cover the plumbing.  What about getting the right title insurance or better yet knowing the right title company to cover you the buyer client and survey boundary markers before you close escrow on you new home.  That's kind of important if you are not in a simple subdivision, wrong, problems exist as well.  Ask me a question about homes on a street in North San Diego and I can usually tell you the style of homes, lot size averages, age of the homes, amenities near by, school info... its just experience.  If I work smarter and utilize all of the technology, real estate platforms to market or find your home, well your selling or buying Encinitas Real Estate expectations will come without red flag warnings, sleepless nights etc.  There is nothing like working with someone that makes you feel comfortable and confident to make a decision on buying or selling your Encinitas Home so important.  I have 25 years of experience, training and certifications, see below.  OK, enough of this, you get the message.  
My Groups and Associations
National Association of Realtors
California Association Of Realtors®
LinkedIn Groups 
Asset Manager and REO Real Estate Agent Connect Distressed Real Estate Investment  Facebook For Professionals  NAREOB MEMBERS  No Paws Left Behind, Inc.  REO  REO FRAUD  REO Professionals  Real Estate Network of Professionals  Real Estate Owned / REO Professionals, Real Estate Professionals, Investors and Managers Res.net Users    Residential Real Estate Finance & Investment  SoCal Real Estate Group    The Real Estate Networking Group   Titanium Solutions  

1. Be honest with all parties in the transaction – not just with you, as his or her client, but also with the other real estate practitioner and his or her clients.For example, if REALTORS® represent an Encinitas Real Estate buyer with a spotty credit history, they can't be dishonest with sellers about this fact. At the same time, REALTORS® can help their Carlsbad Real Estate buyer clients collect and assemble information, such as credit reports and audited tax returns, to demonstrate that the buyer has addressed the problem and improved their situation.2. Put your interests ahead of his or her own, at all times. A REALTOR® makes every effort to understand the housing needs of his or her client, thoroughly researches available inventory, and shares all relevant information with the buyer so that he or she can make an informed decision. This service is provided regardless of the compensation available.3. Disclose all pertinent facts regarding the property and the transaction to both buyer and seller.If a REALTOR® believes information provided by a seller is questionable, the REALTOR® is obligated to investigate. REALTORS® should recommend that buyers consult their own experts, such as home inspectors, to address concerns. For example, if a home seller asks his or her REALTOR® to conceal the fact that the roof leaks, the REALTOR® cannot comply; if the seller insists, the REALTOR® should end the business relationship with that seller. 4. Be truthful in all communications with the public.When REALTORS®distribute newsletters, create Web sites, or place advertisements, they must be careful not to represent other real estate professionals' work product as their own. If recently sold or listed properties in the community are publicized, it must be clear whether the REALTOR® was actually involved in the transaction, or whether that data came from the local multiple listing service or other source. This ensures that the public understands the REALTOR®'s experience and can make an informed decision when choosing real estate representation.
SFR - Short Sale and Foreclosure Resource is a new Designation that is available through the National Association of Realtors®.  These deals are not at all like the traditional Carlsbad Real Estate transaction with which we were so familiar. It is important that the Realtor® knows how to help Sellers understand the complexities and repercussions of a short sale. It also takes special knowledge to help a Buyer pursue these opportunities knowledgeably. These are not just good skills to have in this market, they are critical to making sure that you are representing your Client professionally. Short sales (where a San Diego home is sold to a Buyer for less than what the Seller owes to the Mortgage Company) are not for the Realtor®who is faint of heart. Agents who have received the SFR Designation will have much more confidence to see the transaction through to the end, and are much more likely to have the proper tools and training to navigate the rough waters of a San Diego short sale or foreclosure for their Client.ABR - The Accredited Buyer Representative Designation is the benchmark of excellence in Buyer representation. This coveted designation is awarded to real estate practitioners who meet the specified educational and practical experience criteria. The ABR®designation is designed for real estate Buyer Agents who focus on working directly with Buyer-clients. By attaining the ABR®, you receive valuable real estate education that elevates your skills and knowledge in the eyes of home Buyers. There is also ongoing specialized information, programs, and updates that help you stay on top of the issues.    
Ocean Palms Beach Resort
  I would like to mention...coming from out of town?  Will you home search last more than one day?  Have I got the place for you and your family to relax after searching for your New Home.  My family has this fantastic Beach Resort "Ocean Palms Beach Resort" in Carlsbad CA and I personally invite you to stay during your home search. Your Carlsbad Beach Hotel will be reimbursed if you purchase your home thru Michael Blue (me) at the close of escrow!  Now that's a great idea!  Beach is out your front door, every possible dining experience is out your back door.  So come on, summer is upon us, call or email me today to get this offer.
Serving Banks/Servicers/Outsourcers
Equator Platinum, Res.Net AMP, E Broker House, TAZA REO, Disposolutions, LPS Invoice Management
Reduced days in inventory, low days to market, Code enforcement done first Utilize the 203k or $$$ PPM available per asset, full home systems knowledge Blackberry Storm, emails received and sent immediately, always available. Systems to Task, BPO's, Cash for Keys, Evictions, Preservations Experienced, support staff Buyer's agents available for fast response time to property inquiries Attendee/ volunteer REOMAC Summits, Dinner Meetings, Five Star Conferences, Seminars
IT's A GREAT TIME TO BUY A HOME?   PRICES FOR HOMES IN SAN DIEGO AND ENCINITAS ARE ABOUT 30-60% LOWER THAN THREE-FIVE SHORT YEARS AGO.  With the lowest interest rates, plus low home prices, a buyer can qualify for more home for their money than at any time in memory.  If you decide that you'd like to tour some homes in your qualifying price range (we can help you determine your qualifying price range),or you can find out how much home you can afford by logging on to  BlueSanDiegoHomes.com and enter your numbers in the "How much home can I afford" on the right side of the web site.  You do not have to sign in, its FREE TO USE.  We can help, go ahead and lets take a tour of homes.  You let us know, we can help! 
FOR BUYERS:  search neighborhoods and schools nearby of homes listed for sale in San Diego, Encinitas or Carlsbad.  Search these active listings of homes for sale.  Only ACTIVE listings are in this site.  Contact Michael Blue to schedule a tour homes in the location and in the price range of your choice.   If you need to bepre qualified and see how much money your lender will loan for your purchase, we can do that in minutes and if you need a mortgage loan officer referral, we can recommend local mortgage companies that specialize in home loans in the area. 
LOOKING FOR A LUXURY HOME IN SAN DIEGO INLAND OR ALONG THE COAST?
If you are in the market for a luxury home (scroll to bottom) in San Diego or along the coastline, we'll help you find a home with spectacular interiors.  We have home specialists field of locating luxury homes on a regular basis to know the best homes for sale in the best locations of San Diego inland and coastal cities.  Luxury homes are a specialty and we know the communities, the builders and can help you find that special estate.  Popular luxury communities in San Diego and the coastline are Rancho Santa Fe, La Jolla, Del Mar, Solana Beach, Cardiff, Encinitas, Rancho Bernardo, Poway and a downtown San Diego Penthouse with a view of "Petco Park" and the "San Diego Padres" professional baseball team. 
Michael Blue's Blog Posts
Home Buying
–

almost 5 years ago
Real Estate General Information
–

almost 6 years ago
Home Selling
–

almost 6 years ago
Home Selling
–

almost 6 years ago
Certifications
Need to ease the pain of an unstable and confusing real estate market?
A Certified Distressed Property Expert® (CDPE) has a thorough understanding of complex issues in today's turbulent real estate industry and knowledge of foreclosure avoidance options available to homeowners. CDPEs can provide solutions, specifically short sales, for homeowners facing market hardships.
Homeowners regularly proceed without guidance of any kind through the often financially and emotionally devastating prospect of foreclosure. Speaking with a well-informed, licensed real estate professional is the best course of action for a homeowner in distress. Through comprehensive training and experience, CDPEs have the tools to help homeowners find the best solutions for their unique situations and to avoid foreclosure through the efficient execution of a short sale.
Living through financial difficulties poses a challenge for any family, so why make the process of finding a qualified real estate professional difficult too? Select an agent with the CDPE Designation to ensure you have a trained professional to address your specific needs. For more information, contact a CDPE in your area.
CDPEs don't merely assist in selling properties, they serve and help save their clients in need.
 "Here's how  you can sell your home for less than you owe the bank, your lender to pay all of the sales costs- for Free."
Avoid foreclosure, save your credit and get yourself free from the debt of your underwater home call me today!
Awards
After 25 plus years in the business, most with Coldwell Banker I have recieved numerous sales awards....but in all honesty, the award that makes the most sense in the thank you from my clients.
Skills
My skills are...   have been learned from decades of experience in the real estate business. 
Testimonials for Michael Blue
Wow! He did it! After working with another agent, Michael was refered to us by my sister. His knowledge of the real estate business was beyon the other agents by leaps and bounds. He was looking places and using techniques the other agent didn't know about. Instead of Vista, he gave us sunset views in Carlsbad!
Introducing a fresh new look for your Profile.
Click the 'Edit Profile' button below to enter 'Edit Mode' and continue the tour.