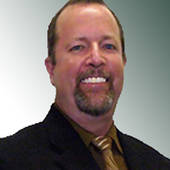 SAL2006007409
Real Estate Agent
Marty Snyder
PSA, SFR, SRS; Ohio Homes for Sale
Monroe, OH

—

OwnerLand Realty
8080 Beckett Center Dr.
Suite 118
West Chester , Oh 45069
---
I am a FULL time Realtor. I specialize in southwest Ohio. I will do what it takes to get the job done right! Contact me today if I can help! Buyers OR Sellers! Excellent service is my specialty!
Get to know Marty Snyder
A little about me!
2015 Ohio Association of Realtors, President's Award recipient.
Dayton Area Board of REALTORS Sales Leader Club – 2015
Multi-Million dollars in sales year over year!
NAR certifications for Short Sales and Foreclosures, SFR & SRS, Seller Representative Specialist. 
I'm not like a lot of the "salespeople", I like to think of myself as a real estate "consultant." I am patient and understanding, and I treat others the way I'd like to be treated. I am not high pressure and I'm not satisfied until I know that YOU, my clients', are happy with your buying/selling choices in these volatile times.
I am very thorough and responsive to my clients needs. I will take the time to actually explain the entire process. I'm not going to rush you in and out of each house and then try to force a contract down on you. 
I'm not ready to write a purchase offer until you tell me that you are ready!
Marty Snyder's Blog Posts
ActiveRain Community
–

about 3 years ago
Real Estate General Information
–

over 4 years ago
Home Buying
–

over 4 years ago
Real Estate General Information
–

over 3 years ago
Certifications
I work with home buyers and sellers throughout the entire southwestern Ohio region. I am a multi-million dollar producer year over year.
2015 OAR Presidents Club. 2015 DABR Sales Leader. Plus, many more that went un-claimed.
If you are looking for someone who has the proven ability to "refer" you to another agent in your chosen field and area, then I'm the person who can make things happen for you. Please feel free to let me know. This is just another perk that I offer to people to help with their housing needs.
Excellent Service is My Specialty!
Testimonials for Marty Snyder
Marty was unbelievable to work with. He made the process of home buying easy and effortless. I would highly recommend Marty to an new home buyer. I found d and closed on the perfect home for me and my family in under 60 days with the aid of Marty and his team.

Marty Snyder is a superstar! He's has a wealth of knowledge and resources - which, you know, is invaluable while buying or purchasing a home. All of Marty's resources/connections were just as professional as he, with prompt and professional service delivery. I really appreciate Marty, Greg and their network for helping us in finding a home, going through the process of the purchase (title company, mortgage, inspections), so much to do in such little time and these guys act swift to meet our needs. Thank you

As a first time home buyer, I highly recommend Marty & Greg Hancock's team to represent any future potential buyers. He is very straightforward, friendly, and patient. I had been looking at houses on and off for a year and a half, and Marty was very patient with me during this time and did not pressure me at all. He checked in with me frequently and was always willing to answer any questions.

When I was ready to purchase a home, he was always extremely responsive and willing to show me homes even at odd hours, when I'm sure he would have rather spent that time with his family instead. While showing homes, I appreciated how straight forward Marty was. He did not embellish any features or try to pressure me into any specific house. Instead he allowed me to make my own decision, while pointing out any potential problems a house had that I originally did not think of (i.e. power line easement issues, structural flaws, potential future resale value, etc). This was especially helpful to me as a first time home buyer. After he helped me draft a contract, he was an extremely effective negotiator helped me get the house for just a little bit more than my original offer, which was well under the appraised value. He also included quite a few clauses in our contract meant to protect me.

While under contract, we ran into quite a few issues with my lender, appraiser, & listing agent when I was unfairly charged for a re-trip fee. Marty took the stress off my plate by working with everyone involved to make sure I was never responsible for the extra fee, and he was so gracious that he even offered to pay for it himself even though he was never at fault.

I can't imagine a better realtor than Marty in the Tri-State Area. He is very professional. I would use him to represent me again in any of my future real estate needs and I encourage anyone who is looking to purchase a home in this area to contact Marty to represent them

Marty sold our unsellable house and made us money while doing it. We had our home listed the previous year during peak real estate months, our previous agent with a different company lowered the price 40k from what she started at and could not sell it, if she had, we would have owed thousands of dollars. Marty took into account several factors and listed at a firm price. He did not have us hide our belongings to make it look like we hardly lived there as the previous agent had. He was understanding that we have 3 small children and made sure we had adequate notice before showings. In all of what he did he was honest and transparent with all parties. He did not sugar coat the ease with which our house would sell because it did have issues. Marty was however, up front about the issues with potential buyers. This might have cut down on showings, but it meant the people who were looking were genuinely interested. We still had more showings with Marty than the months it was listed with our former agent. Marty's percentage is very reasonable, he takes great pictures of the house, and really gets it out there. The amount of time he spent on our house was surely not a reflection of his commission, as even though our home did not sell for the price of most homes (although he still sold it for more than we paid) listed in the area, he really made us feel like our family was his priority. I would recommend Marty to anyone, five stars are simply not enough!!!

Marty will be the only Realtor I ever work with. I feel blessed to have found him. He always made himself available and was honestly a real pleasure to work with as I bought and sold my home. He is very knowledgeable and was able to answer any and all my questions. He made me feel confident throughout the whole process and I would recommend him to anyone looking to purchase or sell a home.

Jodi & Kevin H.

11/09/2016

Marty did an excellent job at advising and guiding us through our home purchase. Marty is very knowledgeable and is a full time realtor, which made this process very smooth for us. Greg Hancock works behind the scene with the marketing. We were very impressed with their skills and highly recommend them to any one looking for a positive home purchase experience.

My wife and I starting searching for homes in spring (2016) and since we were first time homebuyers we decided to get a real estate agent. We both like to do our homework when buying something or choosing a professional to do work, so we took our time and made a short list of people who were highly ranked on various websites, and obviously we chose Marty.
There were several things I liked about Marty right away. First, he was always very friendly, a good communicator, and was on time from the first time meeting him. Searching for a home is a somewhat stressful process, but Marty helped us relax through the whole thing. He gave us a lot of information at our first meeting, although it never seemed overwhelming because he told us what we should think about right away and what could wait. He also provided several documents to us that were intended for new homebuyers. They were very useful and detailed.
We had been casually looking at homes online in January, but we started to visit places with Marty in April. At the time, the real estate market was very competitive and most homes in our price range that we considered (and many that we did not consider) had multiple offers on the home the same day. Marty never shoved his opinions on us, and we always felt relaxed. I'm sure many of the people that were walking through these open houses or homes for sale did not feel relaxed. When I asked for his opinion, Marty always gave very straightforward and honest answers. He also was so insightful with his observations that by the end of our searches, I was asking him his opinion on everything inside every home. Knowing how to judge a home's value and through discussions with Marty figuring out what my wife and I wanted was simply the most valuable thing I could have asked for!
I also have to comment on how patient Marty was with us. We looked at a fair number of homes and never tried to push us into a home just to move on to the next client. I think he is a very reasonable person with reasonable expectations for new homebuyers. Our search lasted from approximately April until we found our home in July. On several occasions, we called Marty last minute so that we could look at a home and he would meet us at the home. He did that even at night or weekends or whenever we needed him. I think he definitely earns his money!
Eventually, we saw a house go for sale and we decided to go look at it. It had been on sale before, but had been taken off the market on its first day of listing (sale pending) before we could go look at it. Now it was on sale again, what luck! My wife and I drove back from a trip to Columbus to see the house, called Marty and asked him to drop what he was doing to go look at it (which he did) and we had a contract written up by the time we got there. We loved it, put an offer in, and that's where we're living now!
Marty made our process really easy as he uses a website called dotloop to handle all the documents and contracts. Not only can I find them easily without having to sift through paper after paper, but I could sign things digitally too. This meant that everything could move faster (I didn't have to call to set up a meeting with him to sign a document. I could just sign it whenever was convenient for me). This was crucial in such an aggressive real-estate market when you have 3 hours from when the home was listed to have a contract written up and signed. After we put our offer in and it was accepted, everything was just so easy. We knew what to expect and there were no surprises. Very simple.
So, if you're looking for a good agent, go with Marty! We are glad we did. Now we have a beautiful home. Truthfully I didn't know that I could find such a great home as my first one!

I am a first time home owner and Marty went above and beyond to help me out. He was very thorough and always answered all the questions I had. I very highly recommend him!!!

Marty made the 1st time buyer experience easy & comfortable. He always put my needs first! What a great individual to know. I truly appreciate all his hard work and absolutely loved his sense of humor! Highley recommended by our family.

Terrible - purchasing a new home could be a terrible experience but not with Marty and Greg!!
The sellers' agent had all of the class and tact of a charging water buffalo, was extremely difficult to work with, however. Marty and Greg have the upmost professionalism, positive attitude and are well-connected. Marty and Greg were able to get the job done and we closed ahead of schedule! Mark Peterson with Warsaw Federal and the folks at American Homeland Title were swift and fantastic. Everyone accelerated the process to meet my expectation. I'm very fortunate to have found Marty and Greg. Their years of experience and knowhow benefited me tremendously. Thank you for all your time, patience, guidance and for working so diligently. We truly appreciate it.
Introducing a fresh new look for your Profile.
Click the 'Edit Profile' button below to enter 'Edit Mode' and continue the tour.