Mark Maupin See Blog Free Investors Training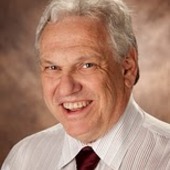 Real Estate Agent
Mark Maupin See Blog Free Investors Training
National Real Estate Investors Network Host
Highland Township, MI

—

National Real Estate Network, LLC
Ask about online optimization doing SEO for multiple url's with same major key words resulting in page domination with blogs, websites, videos, classifieds, press releases, Google places, & articles.
Get to know Mark Maupin See Blog Free Investors Training
Ralph Maupin (aka Mark Maupin) is the founder of National Real Estate Network Association one of the largest investing clubs and Meetups in the USA. He has extensive experience in Real Estate.  In addition he is partners in Driving Successful Lives Inc. a Charity structure for Donating Real Estate and Cars, a website designed for the general public to research what real estate can be donate on line.  He also is founder of Right Now Marketing  Group LLC, a company designed to both provide press release services for a wide variety of companies and products, and to educate the general public on how to do press releases yourself.  He is a national speaker and has presented at internet marketing conventions.   He has been a part time instructor at two Colleges and has taught classes in both real estate and internet marketing. For many years  ran 6 month long mentoring program in real estate and presents numerous seminars and workshops ongoing. 
Real Estate experience: 
Mark became interested in real estate in 1981 and began buying properties for rental investments.  He has been licensed in Real Estate since 1984 when real estate became his full time occupation.  He has been an active agent with a number of real estate agencies.  Mark has bought and sold over 3500 Real Estate Properties.  Has been involved in numerous commercial real estate transactions from warehouse acquisitions, office buildings, and retail service station acquisitions, leasing and retailing office space to the development of commercial vacant land. Mark has owned, operated and sold apartment buildings.  At one time He was one of  Michigan's largest note buyer of private and institutional private mortgages.  He was an advisor for his wife when she was a licensed lender servicer and broker of 1rst & 2nd mortgages. Mark has been a licensed builder.  He created an organization, Donate Real Estate that raised over 3 million dollars for Charity through donations of real estate. Donate Real Estate received awards from both the Alzheimer's Association and Habitat for Humanity.   He has authored 3 books on Find Fix and Selling Real Estate, Using Real Estate Agreements, and Lease with and option to buy. He has been involved with many Landlord and Investing groups, has served on their boards and received awards for his work.  He is founded National Real Estate Network -which is a group that meets monthly to bring in speakers and explore resources available to those interested in real estate investing. 
Internet Marketing History;
Mark had his first web site developed in 2001.  It was a web site for investors in real estate sales.  Since then he has been involved in a number of web sites varying in interest from traditional real estate, to Donating charities https://drivingsuccessfullives.org/  ), Real Estate Investment Clubs (https://www.meetup.com/27monthlymeetup-com/  ),  Through his involvement in the internet, Mark was able to discover a niche market that uses press releases to organically grow your ranking in Google based on legitimate press releases.  Mark's passion for the internet exploded when he was given a cd by Matt Bacek.  Matt is Marks favorite mentor and it was an honor when Matt invited him to be a speaker and his internet marketing madness convention and present what he had developed through press releases.  His Club, National Real Estate Network partnered with Wayne Community College to develop and present an internet marketing convention in his home state, Michigan.  To our knowledge it is the first internet marketing convention presented here.
Education;
Mark Graduated from Southeast Missouri State University with Bachelors in Business Administration with a major in marketing and a minor in economics.
Mark Maupin See Blog Free Investors Training's Blog Posts
|
Local News and Events
–

about 6 hours ago
Local News and Events
–

about 6 hours ago
Local News and Events
–

1 day ago
Local News and Events
–

1 day ago
Local News and Events
–

5 months ago
Local News and Events
–

10 months ago
Local News and Events
–

11 months ago
Local News and Events
–

8 months ago
Mark Maupin Welcome You to Our Investor YouTube Channel
What you can find in the Channel play list
Testimonials for Mark Maupin See Blog Free Investors Training
He will make money for your business—if you let him! (Actually, he'll just make the phone ring. YOU still have to sell all of those callers.)

Like nearly everything else in his life, Mark is Mr. MASSIVE ACTION. He tells people to do this, but he is the only one I know who truly follows his own advice. He takes more action than anyone I've ever seen.

Examples of his MASSIVE ACTION:
• Most SEO professionals try to get the #1 Position in Google.
• While this is important, Mark does not think of getting the #1 Position for a keyword term, Mark is thinking getting an ENTIRE PAGE (Google Position #1 – Position #10), if possible.
• He will take your Google Places (Google Map) page and optimize that to improve its visibility.
• He will create sizzling press releases for your firm—making you look good, but he also writes them in a way that many of them are found within a Google search—providing another way to get found on Google. (That's good SEO—and very smart!)

He takes many other steps, too, but that is not what truly separates him from many others who claim to "be great at SEO."

Mark takes it personally when his customers are not satisfied. I've seen him ridiculously overcompensate when a customer wrongly accuses him of not providing good enough service. He really gets hurt, and he gives these customers more than they deserve, in my opinion.

He really wants his customers to be satisfied. He really wants them to be so excited about his work that they become his best salespeople. That's his real goal.

Most of all, he is always looking for ways to improve his SEO internet marketing service. He is always researching on his own, and he recruits other people to help him. He is always trying to find new people to add to his team to improve his service to his customers.

Despite his SEO internet marketing skills, Mark Maupin has shown me tremendous character since I've known him.

I first met Mark when he taught an internet marketing class. He only scheduled the class for five (5) weeks, but one of his guest speakers took longer than he planned, and he did not finish teaching everything he wanted. He donated a sixth (6th) week to make sure that he provided what he promised.

Mark Maupin is Charitable
• I also see Mark trying to create opportunities to help many people in the City and the rest of the Metro Detroit Area.
• I've seen him provide special training. (I've received some from him!)
• Mark teaches at the Wayne County Community College District for FREE.
• I've seen him provide jobs for people.
• He even provides partnership opportunities for people—yes, they provide him value, but he is always trying to find ways for people around him to win.

Feel invited to contact me if you have any questions about anything that I've written here about Mark.

I first met Mark at a business round-table educational event that he was conducting at Wayne County Community College in Detroit. My purpose for attending the event was to see if I could glean any helpful information that would help me with the marketing my own events. I was totally floored at the wealth of info that he and his associates provide to the local community absolutely free of charge. I have since attended countless more of his events all over the metro-Detroit area and have immensely benefitted from his marketing knowledge and expertise. I whole-heartedly recommend Mark as a marketing genius who can help any business become more successful in its endeavors.

Tiffany Jordan

02/23/2010

The name, "Right Now Marketing Group" says it all. Mark provides valuable knowledge and in depth results for business owners. Once you attend one of Mark's presentations you will feel empowered and armed with a wealth of knowledge that you will benefit from.

He has a passion for helping others and persistance that inspires them by the fold. His gift is obvisously putting people at the RIGHT LOCATION, at the RIGHT TIME with the RIGHT TOOLS for "SUCCESS".

Ralph Mark Maupin is a Detroit area Internet marketing maven. He has encouraged and empowered more business owners and entrepreneurs to be successful online than anyone else in Michigan. His seminars and Business roundtables draw big audiences, great speakers and give excellent value. His company Right Now Marketing Group, LLC delivers the goods to get businesses to the top of Google, with or without a website.

Mark Knows how to get you and or your company the online exposure that it needs to grow. Mark can also get your company on top of Google with his awesome team.
With his Article and Press Release service he can CRUSH IT!
Introducing a fresh new look for your Profile.
Click the 'Edit Profile' button below to enter 'Edit Mode' and continue the tour.