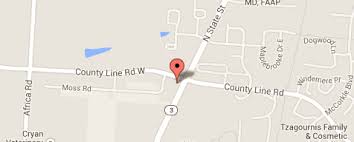 Get to Know Maggie Chudik
Hi, I'm Maggie Chudik. I have lived in Columbus Ohio for nearly 30 years and began my career in Real Estate over 13 years ago after a successful career in sales and advertising. I've always enjoyed Real Estate – I've purchased and renovated several properties through the years in a variety of Columbus neighborhoods, from historic, to urban, to suburban. I began my team with 2 dynamic people, Carol Bell and Kelly Halverson. Carol and Kelly have been a constant support to my business and to my clients. I chose both of these people because of their professionalism, knowledge and the care in which they provide to the clients we work with. With over 26 years of Real Estate experience I am proud to have them on our team. 

Our mission is to help those buying and selling real estate achieve their goals. We are dedicated to serving our ongoing and new clients by delivering exceptional customer service, creating great client relationships, while loving the exciting business of the Columbus Real Estate market. We would love to talk with you about your Columbus real estate needs. Please contact us directly at: 614-523-3588, or email us at maggie@maggiechudikteam.com 

We look forward to hearing from you soon! 
Awards
Columbus Board of Realtors top Membership Award- $25 Million Dollar Award Winner, Top 10% producer in the Real Living Family
Patrick McLeod
10/08/2014
Great realtor! I've known Maggie for a few years now and she helped me look for homes in Westerville and Grandview. She is professional, caring and fun to work with. Highly recommended!
Stephanie Elliot
09/08/2014
Maggie Chudik is wonderful to work with. She helped us buy our first house here in Columbus 10 years ago. When it was time to buy a new house and sell our old one, we were thrilled to be working with Maggie again. She worked very hard to help us find just the right house and then make sure that the deal closed smoothly and we got the house we wanted. She also did an amazing job selling our old house. She was especially helpful with taking care of some last minute details while we were out of town to make sure the closing went smoothly. Maggie is extremely professional and is always looking out for the best interests of her client. I highly recommend her to anyone looking to sell or purchase a home.
Pat D.
07/23/2014
Maggie is the best - super personable, very professional, and extremely detailed. I've know her for a few years and she helped me look at homes in Westerville and Columbus. I can also speak for many professionals in an association that have used her for selling and buying.
Jane Reinard
04/23/2014
I highly recommended Maggie and her team! Maggie provided us with accurate, detailed comps at our very first meeting. Her suggestions for showing the house were extremely helpful. Even the tiniest detail was not overlooked! If I had another house to list, I would definitely list it with Maggie!
Neil Heuker
02/20/2014
Maggie recently found us a house in the Grandview area and we close tomorrow! We couldn't be happier with her service and knowledge of house buying. Maggie is absolutely great to work with. She's very attentive and gives her honest opinion on the home you look at. She recently found us a place in the Grandview area and we are extremely excited to move into our first home! Thanks Maggie for all of your help!
Tony Seipel
02/12/2014
We highly recommend Maggie and her Chudik Team. Working with her on the buy side we felt that she was definitely protecting our interest in getting the right price even if it meant the loss of a sale. Her tenacity and negotiation skills helped us through a complex transaction. We appreciated her ability to pull everything together and get the deal closed.
Nick Lusignolo
11/20/2013
My wife and I were looking for our first house and Maggie was recommended to us via our Mortgage Broker. Maggie was wonderful to work with and she helped us find the perfect home for us. The website with listings was easy to navigate and Maggie and her team were always available whenever we needed help. We ended up finding a house that was a great fit for us in just a little over a month. We highly recommend Maggie and her team! -Nick and Amanda
Josh Martin
11/15/2013
I worked with Maggie 6 months ago to purchase my first home and she made the process an extremely positive one. From the moment I walked in the door she treated me like family. As a first time buyer, Maggie took the time to help me with even the most basic steps in the offer/counter offer exchange. Even after I purchased my home Maggie was available to answer everyday questions about hot water heaters, furnace filters and sump pumps. Maggie has been involved well after her job as a Realtor was complete. My mortgage lender recommended her to me when I was looking for an agent and I would gladly do the same to any prospective home buyers!
Patrick Spence
10/14/2013
Maggie is very knowledgeable, offers excellent staging and photography services, shows great attention to details, has wonderful negotiating prowess, and is always available for consultation. We have bought and sold through the Maggie Chudik Team, and her team never misses a beat. Highly recommended....we wouldn't use anyone else.
Martin Posten
10/10/2013
Maggie's passion for great customer service will leave you with the peace of mind of knowing that you have a Realtor who is dedicated to helping you reach your goals when buying or selling a home. It is a pleasure to work with her and her team.
Peter Ziskowski
10/05/2013
Maggie recently helped my wife and I purchase our first home. Maggie answered questions for us throughout the process and gave us the support and assistance that we needed to get a great home in a great part of town at a great price. I highly recommend Maggie Chudik and her team for outstanding performance in customer service and realty. Thanks Maggie!
Frank and Jan Kersanty
05/11/2012
We have has the opportunity to work with Maggie through the process of selling our home and the purchase of another. We couldn't be more pleased with her dedication and commitment to ensuring that our expectations were always exceeded.
Lynn Greenstein
07/10/2011
Maggie is truly an exceptional realtor. Not only does she understand the market, but she takes the time to understand what the client really wants. I have partnered with Maggie to buy and sell multiple homes and wouldn't think of using another relator.
The Ragone-Weinman's
04/02/2011
Realtor Team Extraordinaire! Where can we begin to say "Thank You" for helping to make Kendall Ridge Boulevard a reality! Thanks for the countless hours of emailing prospective houses, sharing them to Larry, figuring out the financing request, the inspection, walk-through, and finally the closing. We love living here and our new home. Can't wait to have you over for a home cooked meal!
Patti Villari
08/15/2009
Because of Maggie's knowledge and "get it sold" attitude, I have had the pleasure of completing four housing transactions with her.
format_quote
We are dedicated to serving our clients by delivering exceptional customer service and creating great relationships, while loving the exciting business of the Columbus Real Estate market.