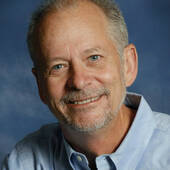 CA DRE #01490977
Real Estate Agent
Jeff Dowler, CRS
The Southern California Relocation Dude
Carlsbad, CA

—

eXp Realty of California, Inc.
I share my passions & the SoCal lifestyle in Carlsbad & nearby (art, recreation, dining, beaches, shopping), plus relocation & real estate. Call/text me at 760-840-1360 if I can help you at any time!
Get to know Jeff Dowler, CRS
Meet the Southern California Relocation Dude (link)
MISSION: 
To treat all prospects, customers and clients with respect, compassion and sincerity, using old fashioned service with today's technology to provide client-focused real estate services, tools, education, responsiveness and guidance, and enable you to reach your unique real estate goals with a minimum of hassle and frustration, and have you feel you are my only client.
VALUES:
Family, above all, comes first, and is at the heart of how and why I do what I do in my real estate business. The other core values are Trust, Empathy, Integrity, Humility, Honesty, Respect, and Lifelong Learning and Education
THE JOURNEY: After 15 years in corporate Human Resources positions at 4 different companies (the last, an Internet marketing company), my wife and I opened a successful art gallery in Cambridge, MA in 2002. Shortly thereafter I obtained my real estate license and began working for RE/MAX Destiny in Cambridge (home of Harvard University and MIT). 
3 years later my wife and I made a life decision to relocate to Carlsbad California in the Spring of 2005 (photo below is of Cambridge's Harvard Square in winter), and bought our 9th home in the La Costa area of Carlsbad to be near the beaches. We've moved twice since, and now live in northeast Carlsbad just a few miles east of Carlsbad Village.

I began working for RE/MAX Associates in Encinitas in June 2005 which later changed to RE/MAX Moonlight Beach, created after RE/MAX Associates was sold in 2008.
I joined Solutions Real Estate in Carlsbad in  early January 2011, and moved to eXp Realty of California, Inc. in late January 2020. I work out of my home office in Carlsbad but often meet with clients at a favorite coffee shop.
In addition to my corporate business skills and experience, I have now been a primary home buyer and seller 10 times, and have bought and sold a rental property, a business condo, and 2 vacation properties (one waterfront), in 4 different states. So I understand consumer issues from the buying and selling viewpoint, and have had some harrowing experiences, all of which benefits YOU when you are buying and selling a home.
I KNOW RELOCATION :
I have relocated a significant distance 4 times and understand it well. And I love writing about living here in San Diego, my most recent move - there is lots of information on my very first blog Fans of Coastal San Diego but these days I concentrate on the blog you are visiting now. I have moved with very young children, pets, and cars. I also understand the business side of relocation, including Corporate Relocation Programs, from my years as a Human Resources professional in Boston.
Be sure to check out my RELOCATION TIPS VIDEO SERIES on my YouTube Channel for the important things you should know about the relocation process, whether you are moving a short distance or across the country. Call or text me at any time at (760) 840-1360 if I can answer any questions or help in any way!
Training, education and technology are incredibly important in the real estate business, and are expected, if not demanded, by today's buyers and sellers. And in my opinion using technology is essential to working effectively in today's real estate market. BUT it's not ALL about technology - there's the human side of real estate that is paramount in every transaction that technology cannot replace.
I obtained my e-Pro designation soon after I received my license in order to expand my technology expertise.
I am 1 of about 3% of all REALTORS in the US with the Certified Residential Specialist (CRS) designation, which required advanced coursework in technology, referrals, buyer and seller strategies, business planning and marketing, and had rigorous production requirements. The value for you as a buyer or seller are the many advanced strategies I know for marketing your home or helping you find the right property, and the experience I have had in a wide range of buying and selling scenarios. The use of technology is key in this market when working with buyers and sellers (e.g., home searching, marketing, communication, digital photography, video, electronic signatures), and for daily business operations and communications. But much of what I do is still face to face, and it all depends on what is best for YOU! How do YOU want to communicate - phone, text, email, in person??
I am very excited about the skills, techniques and strategies I offer my clients to better serve their needs in our increasingly challenging and competitive market. I have been active in the national Residential Real Estate Council (RRC, previously known as the Council of Residential Specialists or CRS) organization to support their educational programs in Southern California and to continue my own education in the real estate business, and served on the Board of Directors for the Southern California CRS Chapter in mutiple positions, including President in 2011. I have served on, and Chaired, multiple committees for the national RRC organization, and also spent 3 years as a Regional Vice President for the New England area.

REFERRALS:
Referrals are an essential part of my business; being introduced by you to your valued friends, family, neighbors and colleagues is the best compliment I can receive, and I treat each and every one with the utmost care. So don't keep me a secret if you have gotten to know me, even if we have not yet worked together!
I also have a large and ACTIVE REFERRAL NATIONAL DATABASE I use whenever I can for outbound referrals, so I can help you if you are moving from this area, but can also assist friends and family all over the country who need help finding a qualified real estate agent to assist them in buying and/or selling. I know many top real estate agents around the country in all major cities and beyond, and I can help you or your friends or family find just the right person to get them through their buying or selling transaction successfully.
Lastly, I am a big beach lover, both EAST and WEST.
So you will learn a lot from me about the areas near the Southern California beaches of North San Diego County, especially in Carlsbad where I live, and neighboring Encinitas, Leucadia, Olivenhain, Cardiff, Solana Beach, Del Mar, La Jolla, Pacific Beach/Mission Beach, Rancho Santa Fe, Escondido, Oceanside, San Marcos, San Elijo Hills, and Vista.
I don't get to enjoy the beach as much as I would like, but try to take some time to appreciate the beautiful coastline we have whenever possible. If you have questions about the beaches and the communities nearby, or want to know more about what it's like to live on or near the beach, please feel free to ask...I'll tell you what I know, OR find out what I don't.
Jeff Dowler, CRS's Blog Posts
|
Real Estate General Information
–

1 day ago
Real Estate General Information
–

about 2 hours ago
Real Estate General Information
–

5 days ago
Real Estate Market Trends
–

6 days ago
ActiveRain Community
–

about 2 months ago
ActiveRain Community
–

about 1 month ago
Home Buying
–

2 months ago
Home Buying
–

8 months ago
Introduction to my Relocation Tips and Advice Video Series
This is the first in a series of 19 videos, with tips and advice about RELOCATION - some of the key things I believe you need to know and think about when moving, based on my own personal relocation experience (4 major moves) and helping dozens of people relocate here from other parts of California, elsewhere in the country, and even internationally.
Certifications
Certified Residential Specialist (CRS) - only 3% of all REALTORS have this designation
e-Pro - certification based on understanding and use of technology
Short Sale and Foreclosure Resource (SFR)
WHAT I DO:
As a Carlsbad REALTOR, I focus on residential home sales, including single family homes (resales, new construction), condos and townhomes, multiunit properties and 55+ (age-restricted) communities. I have owned waterfront real estate so I am familiar with the issues homeowners have to deal with when living directly on the water - weather, erosion, increased maintenance, insurance, and more.
I work with both buyers and sellers, and have substantial experience with first time home buyers. I have significant personal relocation experience, and as a REALTOR have helped multiple buyers relocate (from a few hundred miles to across the country). I understand the difficulties of relocation (and have experienced it multiple times myself, most recently from Boston to Carlsbad in 2005), and offer a variety of unique real estate services tailored specifically for relocation clients no matter where you are moving to or from.
For sellers, I provide a variety of online and offline marketing services (some of which you might not expect), a Seller's Handbook, a written marketing plan, and a thorough Seller's Market and Equity Analysis to help you correctly position your home in the market to sell at the best price and as quickly as possible.
WHERE I WORK:
I focus on the coastal beach communities in San Diego's North County but also inland to Escondido and Valley Center. I concentrate on homes for sale in Carlsbad (a few of the neighborhoods include La Costa, Aviara, Rancho Carrillo, Calavera Hills, The Bay Collection, Bressi Ranch, Brookfield, La Costa Greens, La Costa Ridge, La Costa Valley, Olde Carlsbad), where I live.
But I also help buyers and sellers in Oceanside, San Marcos (Santa Fe Hills, Lake San Marcos and San Elijo Hills), Encinitas (Leucadia, Olivenhain and Encinitas Ranch), Cardiff-by-the-Sea (the Composer and Walking Districts), Solana Beach, Del Mar, Rancho Santa Fe, Escondido, Valley Center, Fallbrook, Bonsall, Vista, La Jolla and Pacific Beach, plus downtown San Diego and communities to the east.
And if you are in the military and relocating to or from Camp Pendleton (bordering Oceanside to the north of Carlsbad) I can help you as well.
Awards
2013 - 2022 Five Star Award - San Diego
2014 President's Award - CRS (now the Residential Real Estate Council - RRC)
2008 CRS Realtor of the Year
2011 CRS Chapter of the Year (served as President of the Southern California Chapter)
Skills
Customer Service and Follow-up
Social Media
Online and Offline Marketing
Market Analysis
Negotiations
Planning and Project Management
Statistics and Analysis
Pricing and Competitive Analysis
Testimonials for Jeff Dowler, CRS
Lashman & Augusta S. (Buyers)

10/06/2020

Jeff Dowler is a supremely outstanding real estate agent. We had the good fortune of his excellent service in 2013 when moving from Montana to California and we again enjoyed his unsurpassed diligence when moving from Temecula, CA to Carlsbad, CA.

Jeff is an excellent teacher, advisor, and guide in all things real estate. He is a caring and considerate listener who focuses on and attends to the wishes, concerns and requests of his clients in addressing their personal goals and needs.

Jeff is willing to be spontaneous and flexible in arranging showings which fit well in the schedules of his clients and in consideration of their travel needs, as well as, consistently and conscientiously following current appropriate Covid regulations.

Jeff expends time and effort conscientiously demonstrating care and concern for the physical and fiscal health and safety of his clients.

Jeff is patient, calm and reasoned in his work which encourages clients to relax and enjoy the challenging adventure of finding the right home at the right price in a timely manner.

Jeff is THE BEST!!!


Lori J, Trustee

03/21/2018

"I had the opportunity to work recently with Jeff Dowler on the sale of my mother's home in Ocean Hills Country Club in Oceanside. I live in Northern California, and had to handle the entire sale process from a distance. Jeff was a great resource while we were renovating the house, and he worked diligently to make sure everything went smoothly when we were ready to list and sell. I appreciated his calmness, good counsel, and all the extras he coordinated to make sure the property showed beautifully and attracted over-asking offers.

I especially appreciated all the care Jeff took at the end to make sure we got the HOA approvals and closed on time. He was great to work with!"


Brent R - Rental Condo Seller

03/13/2018

We enjoyed our experience with real estate agent Jeff Dowler. He was very thoughtful and kept us in the loop on every step and potential hurdle along the way. Jeff's strength is in the data and the details! We highly recommend listing your property with Jeff - you will be in good hands!

Christine D - First Time Buyer

02/07/2018

When searching to buy a house, my fiancee and I were starting to get frustrated. The Realtor we were working with didn't seem to be interested in helping us. I was talking with my boss and he highly recommended Jeff Dowler to us. I contacted Jeff and as soon as we began to talk, I knew Jeff was going to do everything he could to help us find our perfect home! Jeff's quick responses, willingness to explain everything to me (I was a first time homebuyer), patience, and friendly demeanor are only some of the positive traits that we experienced working with Jeff. He was willing to meet us at any home we wanted to see in North County at any time that was convenient for us. He kept in constant communication with us and we never felt as if we were being ignored. When we found the home we knew we wanted to be ours, Jeff knew exactly what to do and even knew the asking price was way too high. He helped us with writing a perfect offer for the right price and when he called a few days later I thought surely we didn't get it because of how crazy the housing market is here in North County. Jeff told me congratulations and that they had accepted our offer over all the rest! The rest of the process ran more smoothly than I ever imagined, Jeff walked me through everything I needed to do and explained all the paperwork to me (which is A LOT)! Jeff made buying a home a smooth, enjoyable experience and I highly recommend him to anyone I know looking to buy/sell a home. I know if we move that Jeff is the only person we would have take care of us! Thank you Jeff for being the wonderful person you are and making buying a home a stress free, enjoyable experience!

D, S and Z (Relocation Buyers)

02/02/2016

We would like to share with other people in the process of buying or looking to buy a home, a little bit about Jeff Dowler, our real estate agent. We had a great time with him in the process of finding our 'Dream Home" we really had a chance to get to know Jeff as it was about 5 or 6 months for our process. This says a lot about Jeff as he is a very patient and understanding man. He never tried to rush us into anything. It was always our feelings and concerns and our desire to find just the right house that was important to Jeff. Once we had decided on the one and only home to fit our needs we found Jeff to be right there to help us with all the legal business, all the things to read and sign. He always took care of us in a professional and timely manner. We were always impressed with Jeff's high attention to detail and also his knowledge of all the real estate business, the market, pricing, location and on and on. In Closing from one new home owner to someone out there, look forward to a good experience with Jeff Dowler at Solutions Real Estate.

Mark and Barbara (long distance buyers; sellers; relocation buyers - 3 total transactions)

03/17/2015

Jeff Dowler has been our agent for three different real estate transactions in California. Our first dealings with Jeff were in 2010 when we were looking to purchase a condo for our son, his wife and soon to arrive granddaughter. We were living in Japan and our son was in San Diego. Jeff was a patient and persevering soul as he maneuvered through the expectations of parents with specific monetary limitations, the son and the very pregnant wife, both with their expectations. The condo was found and purchased with his expertise and guidance under these difficult and unusual circumstances.

In 2014, we were told we would be transferred to San Diego. At this point, we needed to sell the condo in order to make it possible for us to purchase a house of our own. Our time frame was constrained by our son and family needing to find a new place to rent on their own, as well as our returning and needing to purchase a new home (using the condo funds as part of the down payment) all within a six-month window. We followed Jeff's recommendations for preparing the condo to sell, and it sold almost immediately, even with the condo next door up for sale as competition. Again, he walked us through the sale, even while we were going back and forth between (now) Bahrain and San Diego.

He spent the next two months trotting us around the areas of San Diego where we were interested in living. When we finally found the house, he artfully helped negotiate a price that was exactly what the house was worth and what we could afford. He helped us with great recommendations for all the professionals we needed to be dealing with regard to purchasing and preparing the house for living, including, mortgage company, inspectors, plumbers, pest control, etc. Everyone we worked with were very professional and very accomplished in their areas of expertise. We've been very pleased with all the work done on our behalf. Jeff was always available either by phone or email and always available to answer questions. The one time he was not available and out of town, he made sure other members of his office were keeping in touch with us to keep us informed and also showing us houses so that no time was wasted. He has many tools which helped us to organize our expectations, thoughts, houses viewed, and all the financial information needed to fulfill all of these transactions.

Moving can be an extremely stress-filled time. Jeff's demeanor and attitude always promoted calm assurance and definitely added to de-stressing this period for us.


Melinda (buyer)

03/16/2015

My experience with Jeff Dowler as my buying agent can only be expressed as the best! Although I was purchasing a budget-wise property, he treated me like I was buying a million dollar property. He was readily available to take my calls and requests from the initial search stage to the final close of escrow and possession of the property. As a somewhat novice buyer, Jeff answered all my questions with respect and thoroughness, made suggestions for items that did not occur to me, kept in contact with the selling agent, handled all the "paperwork" electronically, which I preferred, but also offered me hard copies. He attended the home inspection I had performed as well as a contractor's visit for a repair quote, sent me reminders about each step to complete in the purchase process, and made the whole process a very positive and pleasant experience. If you're looking for a great, reliable, and knowledgeable real estate agent Jeff Dowler is your "relocation dude"…He IS the man! Thanks Jeff!

Bree and Colin (first Time Home Buyers)

11/29/2013

Jeff helped my husband and I find our perfect first home. He worked tirelessly and was always available when we needed him. Jeff sat down with us when we first started and listened to what we were looking for and then helped us figure out what was most important to us. We looked at a number of houses, and then one day he walked us into the house we are in now, and we just knew it had to be ours. He was so helpful through the negotiation and purchase process. Since this is our first home, we had so many questions, and Jeff answered every single one promptly and honestly. I would recommend Jeff to all my friends and family.

Dennis (international relocation first time buyer)

08/26/2013

I initially contacted Jeff Dowler when I resided in Germany. I explained to Jeff my situation which included a relocation to Oceanside, CA with the daunting task of finding and closing on a home within 2 months. Not only did Jeff help me find the perfect property, I believe without a doubt my escrow would have never closed within the 30 day suspense without Jeff' expertise. He was always available on a short notice and extremely flexible in meeting my personal home buying needs. I would describe Jeff Dowler as the consummate professional always willing to go the extra mile and do whatever is necessary to help his client.

Linda (out of area seller)

08/23/2013

The Silver Lining

My sons and I were recently faced with a sudden and tragic death in our family and I had to quickly sell a home in Carlsbad that was part of the estate. But the problem was that I no longer lived in Carlsbad; I lived in Colorado, so the logistics looked daunting.

I immediately put the word out to friends in Carlsbad for a good Realtor and Jeff's name popped up. He came to our first meeting thoroughly prepared and his references were stellar. I hired him for the job and the house is now sold.

This was an emotional and stressful time, but Jeff made it so much easier. He helped me get the house ready for sale and then essentially functioned as the Project Manager once we were in Escrow, managing appointments, work assignments, and paperwork and keeping me in the loop throughout the process.

Jeff consistently went beyond the call of duty, from scheduling and supervising work, to picking up mail, moving cars, mailing keys and even paying for some things out of his own pocket. And he did it all with graciousness, a sense of humor and always a kind word.

He proved himself to be a tech-savvy and knowledgeable real estate professional who knew what he was doing and who patiently helped me to understand what was happening all along the way. He was dependable, conscientious and consistently responsive. He did what he said he would do, when he said he'd do it. He maintained exceptional levels of communication.

When tragedy strikes it is often hard to believe that there is any silver lining to it. But having had the honor to meet and to work with Jeff Dowler was just such a silver lining for me. Thank you for the honor, Jeff.

Introducing a fresh new look for your Profile.
Click the 'Edit Profile' button below to enter 'Edit Mode' and continue the tour.