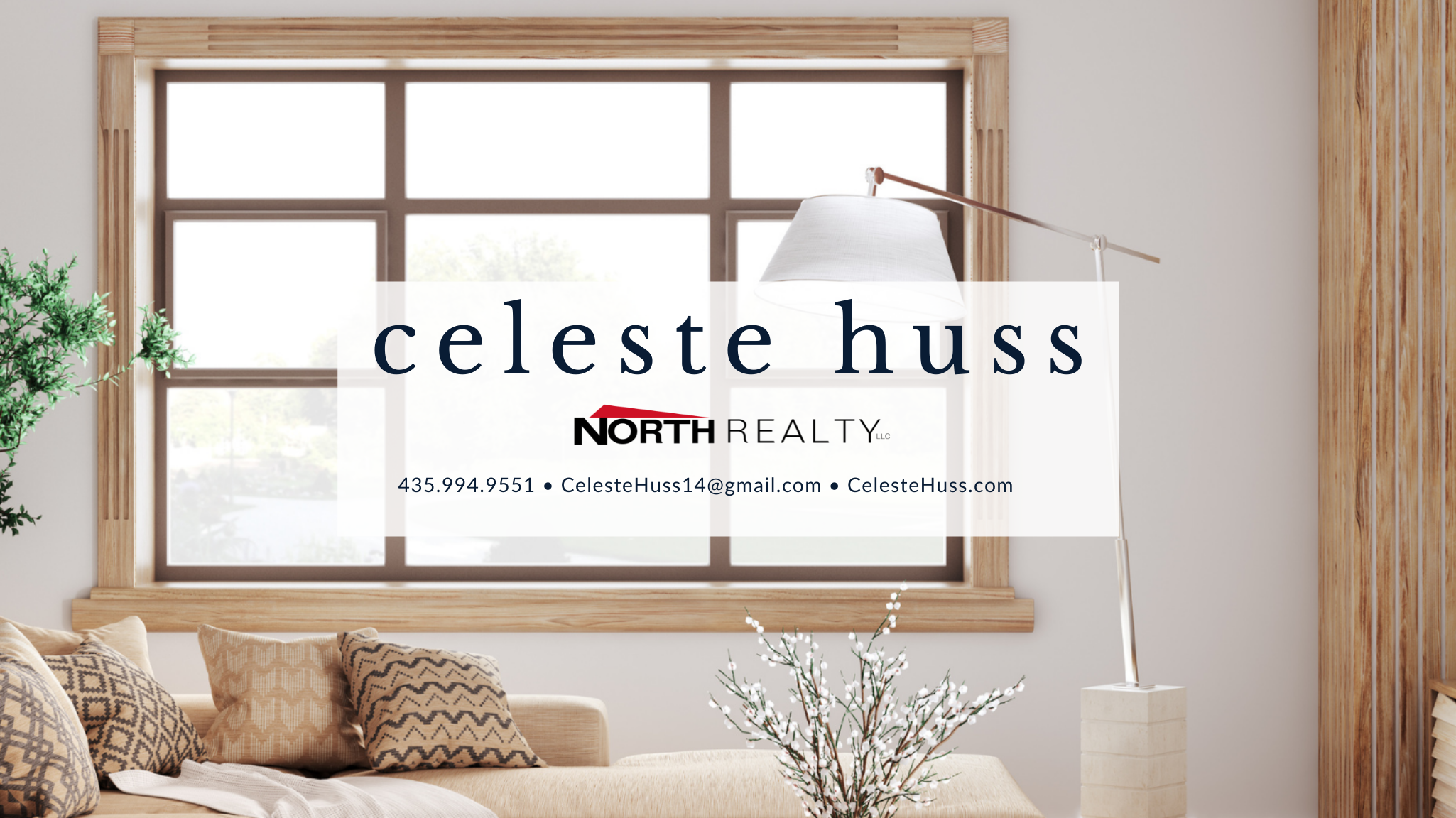 Get to Know Celeste Huss
I am an Associate Broker/Realtor® and have been working in the real estate industry since 2003. I am a wife to an amazing husband, and mother to two great kids. I love spending time with my family and friends, traveling, Hamilton, Jimmy Fallon, and The Office. I have done everything from serving as a mortgage loan officer and flipping distressed properties to staging homes and, of course, working as a real estate agent. I was born and raised in Cache Valley and have loved living here.
Purchasing or selling a home can be as stressful as it is exciting. After all, it is one of the biggest financial decisions you will make in your lifetime. That's why you need a strong negotiator on your team to minimize stress and give you peace of mind. I work hard to promote your best interest with industry knowledge, honesty, and loyalty so you can accomplish your goals.
Celeste Huss - Logan Realtor
Meet Celeste Huss from Logan Utah.
john1138
10/02/2014
I have had the privilege of knowing Celeste for the last 10 years. She makes everyone feel like family, which is a HUGE factor in business in my humble opinion. She has worked hard to not just become an agent, but to be a GREAT one at that. We are looking forward to her showing our home in the very near future. If you are in the market to buy or sell currently, realize that you are in the hands of a Mom of 2 that cares as much about you and your dream home or sale as she does her own family.
peubanks
09/24/2014
If I was looking for a home or looking to sell my home Celeste is for sure the person I would use. I've known Celeste for a long time and she is genuine, smart, dedicated and honest! She'll go to bat for you as if it was her own house. She is hardworking and always continuing her education paying attention to market trends. She is available, responsive and proactive. Besides all hat, she is honest and I trust her.
telly7459
09/24/2014
I am a lender and I have been very impressed with Celeste and her ability to negotiate good deals for her clients. In addition her attention to detail. Every client she has brought to us has had nothing but positive to say about her services as a Realtor. I highly recommend her as an agent!
mcroo
09/24/2014
I highly recommend Celeste! I feel like she truly cares about me and my well being. I like that she's professional and fair, and I feel secure in our work relationship. Also, she is a hard worker, thoughtful, and very knowledgeable. Overall, working with Celeste has been a very positive experience!
DABAFI
03/31/2014
Celeste is very helpful agent in she will work with the list you give her on what you are looking for and will try to find locations that match your request. She is quick to point out both the good and the bad of each location which is very helpful in your decision making.
user0571831
03/30/2014
This is a character reference based on the fact that I have known Celeste Huss for over a decade. During that time I have seen her dedication to her profession and devotion to performing at the highest levels. I am comfortable recommending her and her services, confident that she will find her clients the perfect home or the perfect buyers for their homes. To Celeste, homes are special and those who reside in them are special, too. Hire Celeste. While she was not my realtor, I was in a position to observe her professionalism and dedication to her clients. Celeste will be your secret weapon when buying or selling your home.
nbarnhill1982
03/28/2014
Celeste has been great to work with. She is very willing and helpful. Has always been quick to respond. I feel at ease working with her! I do not hesitate to ask her questions. She is very clear and upfront with any pros and cons there may be when we're discussing options.