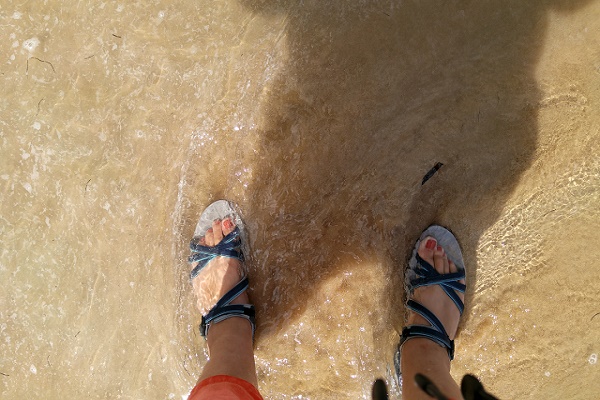 Get to Know Geri Murray
I have lived most of my life in the Hood River Valley.Originally from Chicago, I came here with my family when I was nine. I graduated from Hood River Valley High School and hold a general business degree from NW College of Business in Portland, Oregon.
After completing college I moved to Tucson, Arizona. Five years later I returned to the area to raise my family. I retired from the Hood RIver County School District after 30 years as Administrative Assistant in Human Resources, and bring a strong business sense to my real estate transactions.  Prior to retirement, I worked part-time as a real estate broker for Gorge Winds Properties, and I am excited to now to continue my full-time real estate career. 
Certifications
My goal is to help you with any of your real estate needs and to make your decision to buy or sell as stress free as possible by being available from start to finish of each transaction.  I will provide real estate service in a manner that represents loyality, gets results, and always shows respect to you, the client.
"Loyality - Respect - Results - It's what each client expects, deserves and receives from me.  I look forward to providing you the best service as your broker, and I sincerely appreciate your business and support.  Thank you."
Sheryll N
12/15/2014
Thank you so much for hanging in there and working with me to get my property sold. The buyer is a great match for my secluded cabin, and I feel so good about this transaction. Wishing you a great holiday season. Thanks again!
Mike Syrovatka
06/09/2013
Geri worked very diligently for me. She always had my interest in mind and advised me throughout the entire purchase process. Geri provided many valuable insights that helped to guide me to make the right decisions. I had a lot of confidence in Geri, therefore the property purchase was stress-free. Overall, the whole experience was very positive...
Brad Vanek
06/08/2013
Geri was a delight to work with and was prominent in getting our house sold. She explained the business end of selling a house and was always interested in suggestions and also always willing to answer some of my ignorant questions about the home selling process. Under some rather awkward circumstances, (I lived out of town, as well), Geri came through like a true professional. Thank you, Geri.
Tony Yinger
06/07/2013
Geri was always timely and available. She has good knowledge of the area. My house buying purchase went smoothly and Geri contirubted to that with her expertise.
Sharon Herman-Ingram
06/01/2013
Geri Murray is my friend and has been a former co-worker for many years. She became "The Family's" Real Estate Agent after the loss of my parents. I cannot begin to express my gratitude for all of her professional hard work and humorous wisdom in dealing with the various personalities of "The Family", the needs of the attorney for the estate and amazingly meeting all of the buyer's needs and requirements. Geri always has a smile, is a joy to work with and goes above and beyond what is needed to get the job done and helps to keep the stress level somewhat reasonable despite all of the unforeseen ups and downs. I would absolutely highly recommend Geri Murray for any of your Real Estate needs. She is truly a priceless treasure! Sharon Herman-Ingram, Hood River School District employee for 9 years and retired Receptionist (23 years) from Hood River Electric Co-op.
Linda Addison
05/18/2013
I am pleased to recommend Geri Murray for any of your Real Estate needs. Geri and I worked together for Hood River County School District for almost 20 years. The attention to detail and commanding knowledge of current practices was the hallmark of her work in the Personnel Department. Having observed her professionalism I was assured these traits, ethics and personal standards would be evident in her Real Estate dealings. I was RIGHT! We wanted to relocate to the Oregon coast when I retired. I owned two homes in Hood River. We needed to sell one in order to purchase a home on the coast. We listed both homes with Geri. She did a market analysis and brought us detailed information on what we might realistically expect "after the dust settled." Finding comparable homes was not easy in the slow market, but Geri diligently followed through and advised us on how to set a selling price for the homes. She also provided insights to help us prioritize the best projects to tackle in preparing to put the homes on the market, providing experienced background about buyer perceptions. We followed her advice and the signs went up on April 3rd, 2012. Immediately we were having showings because Geri had followed up with other Realtors to alert them. On April 6th we received our first offer. We continued to negotiate this offer while still showing the house. On June 5th, 2012, this offer closed within $5,000 of the appraised value of the property. During the negotiations, Geri always listened to our questions, explained terminology and procedures and followed through with all the players. We took the 2nd house off the market for a few months while we found a home on the coast. The second home went back on the market on Labor Day weekend. We received an offer in early October and closed on December 14th, 2012 within $2,000 of the appraised value. Selling two homes in less than eight months in a slow market is amazing. And we were able to get the funds we wanted for each home. I sincerely believe this was accomplished because of Geri's knowledge combined with her personal commitment to working for both buyers and sellers. She listens and therefore is able to match the features of the home to the wishes of the potential buyers. She really does work for all concerned. You will be pleased with the results you get if you list your home with Geri Murray. I sure am! Linda Addison Retired and living my dream on the coast!
format_quote
I began in real estate in 2007.with Gorge Winds Properties. Licensed in Oregon and Washington, I can find the right property for you. Visit www.gorgewinds.com