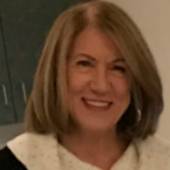 WV0026375
Real Estate Agent
Rebecca Gaujot, Realtor®
Lewisburg WV, the go to agent for all real estate
RE/MAX Vision Quest
1034 E Washington St
Lewisburg , WV 24901
---
Professional and knowledgeable Realtor to help you find that dream home in Lewisburg WV, Greenbrier County, and surrounding areas. Welcome home to beautiful, wild and wonderful West Virginia.
Get to know Rebecca Gaujot, Realtor®
Hello and thanks for stopping by my profile! I am a Lewisburg Realtor®, listing and selling  real estate in Lewisburg WV...... America's Coolest Small Town!!
I began my real estate career in the late 80's in Northern Virginia.  My husband, Claude, and I are both originally from West Virginia and decided to retire in Lewisburg, West Virginia.
In 2005, we built our retirement home in Lewisburg, and are enjoying being back in our home state, being closer to my family, and in the beautiful Greenbrier Valley. To add to our joy is Zeke, our beautiful chocolate Lab.

In 2007, I received my WV real estate license.  As a West Virginia Realtor for  Vision Quest Realty  in Lewisburg, Greenbrier Valley, I enjoy helping buyers search for and finding their new home, and helping sellers sell their real estate. 
Buying or selling a home in Lewisburg or, anywhere in Greenbrier County? My goal is to help you with the best resources available. You need an agent who will listen and strongly believes in working hard for you from beginning to the end of the real estate transaction especially in today's competitive real estate market.  Find out what my clients are saying about me at  http://www.lewisburgwvhomesforsale.com/testimonials/
Give me a call @ (304) 520-2133, I would love to be your West Virginia Real Estate Connection!  Go  to West Viriginia Homes in Lewisburg, Greenbrier County - for  listings and detailed information.
Greenbrier County is one of 55 counties in West Virginia, and is the second largest county in West Virginia, with 1021 square miles and was created in March of 1778 from portions of Montgomery and Botetourt counties (Virginia) and was named for its primary river.   The estimated population in 2004 was 34,886. This was an increase of 1.26% from the 2000 census. For more information on Greenbrier County, check out the Profile for Greenbrier County, WV.
Check out the video  Welcome to Greenbrier County
Greenbrier Valley is a region of diversity, from peaceful farmlands and historic towns to raging whitewater rivers. Resorts, outdoor dramas, parks, natural wonders and amazing engineering feats will entice you to this busy area. Here scenic beauty and wild rivers provide food for the soul, as well as, a feast for the eye. There are incredible state parks, adventures awaiting on the mild or wild whitewater of the region and hiking and biking on rail trails or on the backroads and forests of your choice. Once you explore the mountains and the valleys, the stunning scenery and still untamed terrain, the old railroad towns and the new centers of culture and commerce, you will want to live here!
The natural beauty, peaceful living and outstanding cultural venues makes the Greenbrier Valley an extremely attractive place to raise a family, retire or start a business. The relatively low cost of living and the reasonably-priced land have brought an unprecedented increase in residential and commercial growth. Many visitors, searching for solitude from nearby metropolitan areas, are purchasing mini-farms or are buying secluded tracts of land to build either permanent or vacation homes.  Check out the video on Greenbrier County at the end of this profile.
Rebecca Gaujot, Realtor®'s Blog Posts
|
Real Estate Sales and Marketing
–

1 day ago
Real Estate Sales and Marketing
–

8 months ago
Real Estate General Information
–

11 months ago
Real Estate Sales and Marketing
–

9 months ago
Real Estate Sales and Marketing
–

8 months ago
Real Estate Sales and Marketing
–

1 day ago
Welcome to the Greenbrier Valley in Wild and Wonderful West Virginia
View what the Greenbrier Valley has to offer... it is a collage of gentle farmlands, white water rivers and historic towns.
Certifications
My service, experience and dedication provide motivated Sellers and Buyers with a clear marketing advantage. I know that the only way to succeed in real estate is to provide more service than you can get anywhere else.  And, you will get that kind of service when you work with me.
I will provide you with the personal service you deserve. Put my professional image, reputation, and business ethics to work for you. Let's talk today! Call for a consultation.  (304) 520-2133
Email me for your  FREE ebooks just for visiting my Active Rain Profile!  All you have to do is put "Active Rain ebooks" in the subject line along with your full name and email address.  No obligations whatsoever.  The ebooks include:
450 Ideas to Help Sell Your Home FASTER!  This guide covers every square inch of your home and how to help sell it faster and for top dollar!   Moving with Your Children - There is no greater fear than the fear of the unknown. A great guide for ways to help the emotional stress on kids and parents! Moving With Your Pets - Your dog is probably used to riding in your car, however your cat is another matter! Download this handy guide to a smoother move with your pets.
Testimonials for Rebecca Gaujot, Realtor®
Mark & Lindsay Braskey

09/01/2018

Rebecca was a true blessing for our new/young family. She was very patient with us and always available. We knew she would respond quickly and provide us with any information we asked for. I am so grateful that she was part of such a special event in our life. She made the whole process so much easier for us! She went out of her way to always make us feel important. She took us to lunch on signing day and even came to see the house when we started remodeling! We cannot thank you enough!!!

My wife and I were considering purchasing a condo at Snowshoe. The first realtor I contacted had been slow to respond, but Rebecca contacted me within minutes of receiving an email requesting information. She remained very helpful and quick to respond throughout the process, always happy to help and to answer questions as needed. Her advice was reliable and helpful. She made the entire process very smooth, easy and somehow... enjoyable. We consider ourselves fortunate to have found her and would not hesitate to recommend her.

William Wilson

07/07/2018

I began my search for my new home in early May, by week three of my search, I had looked at over 50 properties, done countless hours of internet searches and driven over 3700 miles .... and then I met Rebecca,, she was the most prepared, well organized, intelligent real estate professional I had met to date..she is an overall expert in home buying and everything that goes along with it!.. Rebecca enthusiastically and professionally guided me through the entire complex process.... Best experience ever!

Merriweather Franklin

10/20/2017

Rebecca Gaujot was extremely helpful in helping me find my first home. I had never been through the process of even looking at real estate and she made it very easy. Rebecca quickly learned exactly what I was looking for, and after a few months, we found my dream home. As a first time homebuyer, there are so many aspects that I was unaware of and I am so grateful that Rebecca was there to help me through it all. Thanks so much Rebecca! I am so in love and enjoying every minute of it!

Mark and Tammy Forney

06/01/2017

Rebecca was great! We started out on this journey about 18 months ago, moving back to Greenbrier County after 25 yrs away. Our first experience before finding Rebecca was bad... Once we found Rebecca, we started learning what a professional, caring, person was all about. She showed us every home we asked to look at and it wasn't long she knew what we both wanted and started guiding us to the right types of homes. She answered all our texts and calls as well as emails. She was always looking out for our best interest. I would highly recommend her if you are looking for a Realtor. Thank you so much, Rebecca!

Fred J. Giggenbach, Jr.

05/30/2017

Although I do not use realtors very much, I found Rebecca Gaujot to be very helpful and insightful. She was a pleasure to work with and I would recommend her for a listing or purchase.

Georgina Wilson Jones & Martha M. Vaughn

05/03/2017

We were ready to sell our mother's home located in Lewisburg, WV. We asked a Maryland RE/MAX agent to find a Lewisburg agent to sell our mother's house. Thank goodness he found Rebecca Gaujot.

Rebecca started working immediately to get our mother's house in West Virginia ready for marketing. She kept us updated almost daily through phone calls, e-mails and other forms of communication. We had two contracts that fell through because of financing. Then we received a cash offer and closed in 17 days. Rebecca provided professional advice whenever we asked. The closing went very smoothly for an out-of-town closing. We would highly recommend Rebecca Gaujot.

I was considering trying to sell my home on my own but after meeting and talking to Rebecca I decided to go with her and am very thankful of that decision. Rebecca promptly listed my home and marketed it so well we got our first offer in just three days! I was very satisfied with the way Rebecca handled all aspects of the process especially since the close was tricky with us moving to North Carolina. I would definitely recommend using Rebecca to anyone interested in buying or selling a home.

Jeff and Angela Kesecker

04/05/2017

Rebecca represented us as a buyer in our search for our weekend getaway farm which lasted about 2 years. She was very professional and represented our best interests at all times during the search. My wife and I were very fortunate to have her look out for us during our showings. I would recommend Rebecca highly for any clients searching for property or selling it.

Bobby and Tywanna Walker

02/27/2017

My husband and I want to say thank you from the bottom of our hearts.... you stuck by us right after the devastating flood ..you helped us put in an offer and the first loan and boy did we ever have such a hard and aggravating time with it for months on end....and when we all finally gave up on it .. when we thought there would be no light at the end of a tunnel, God showed us all of the way and we put an offer in on the second house and with quite ease everything fell into place.... and now we call it HOME!!!! We would highly recommend Rebecca Gaujot for your Realtor..... thank you for putting up with us for 8 months!! You are absolutely the best!
Introducing a fresh new look for your Profile.
Click the 'Edit Profile' button below to enter 'Edit Mode' and continue the tour.