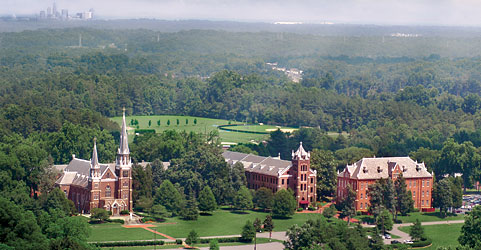 Get to Know Linda Evans
Knowledgeable. Dependable. Friendly.
I take pride in being a knowledgeable, dependable and friendly real estate professional. These characteristics have not only allowed me to build a successful career as a marketing professional but also to advise my clients on making the best investment possible when purchasing a new home. As a seller's agent, not only will I market your home wisely, I will also use my marketing knowledge to highlight your homes best features. Combined, this will allow you the satisfaction of a quick sale with the maximum return. As a buyer's agent, you can lean on my expertise to inquire and discover while keeping your needs a top priority. In addition, I'm dependable, friendly…and you'll enjoy working with me.
Certifications
Multi-Million Dollar Producer
Master Circle Designation 2013, 2012, 2011, 2010, 2009, 2008, 2007
Full-Time Broker Specializing in Gaston and Mecklenburg Counties
Consistently Awarded "VIP" Status for High Sales in Company
Named 2008 Rookie of The Year for the Entire Charlotte Region
Masters Designation in Real Estate Sales
Member of Gaston County Women's Business Sorority
Meals on Wheels Volunteer
Boot Camp Graduate
BA, Western Michigan University
Licensed in North and South Carolina
L. Henderson
10/11/2013
I don't usually like to make recommendations but I will recommend Linda Evans to everyone I can. This was my first home purchase and she went out of her way to explain the process and walk me through it from beginning to end. I appreciated all her help and you will too.
J. Clemmer
10/07/2013
I choose to purchase a piece of land that Linda Evans had listed. She represented both myself and the seller. The seller was difficult to work with and very unresponsive but Linda did not give up. This was not a big sale for Linda and many other agents would have given up or not spent their time to make it happen. Linda did everything she could to communicate with the seller and make sure we all made it to closing including picking up the seller and driving her to the closing table!
K. Moore
07/18/2013
• I tried unsuccessfully for almost a year to buy a home with different Realtor. Before almost giving up on my dream I was recommended to work with Linda. I instantly loved her, she's very personally, knowledgeable, and dependable. She found a listing with all my needs, in my desired location in just a matter of days. She was always accessible by email, phone, and even text msg. She walked me through every step of the process so I was never left wondering what was going on. At 1 point when FHA was threatening to scrap the deal do to their inspection, Linda was able to secure New Carpet and Paint from the bank on a foreclosure. Foreclosed homes are sold As Is from the bank so that was unheard of and simply Amazing! They even installed new tile in the foyer. Thanks to Linda on 7/18/12 I became 1st time homeowner of a 3 bedroom 2 1/2 bath home. (with a bonus room we were both surprised about) that looks brand new. Oh, did I mention the process only took @2months even with the repairs that were made. Linda Evans is absolutely Incredible!
G. Merritt
07/12/2013
Linda Evans represented me on the purchase of my new home. We relocated from out of state. She spent a lot of time with myself and then again with my husband when he was able to look at homes without me. She emailed us listings to look at and choose what homes we would like to see, however Linda took the initiative to pick out homes that fit our needs as well. The home we purchased was not even on our radar, it was her choice for us to look at. She really kept our wants and needs in mind and worked hard for us. I have already recommended her to my co-workers.
J. Hamrick
01/30/2013
Linda is one person who you never need to follow-up with during your entire buying/selling process. She communicates not daily but hourly. When something needs to be communicated, or followed-up on, she does it right then and there. Linda assisted us during the purchase our home. However, she also made sure the seller kept on track meeting their obligations as well. I would highly recommend Linda to anyone. If you want an agent that will help remove the headaches, I highly encourage you to consider Linda!
D. McNeely
09/10/2012
I owned a townhome in Belmont, NC and when I first put it on the market I did a For Sale By Owner because of my many years in Mortgage Banking. After a few months, I decided this was not working. I had seen Linda's name of a few For Sale signs in my neighborhood and decided to talk with her about being my Realtor. Linda was most personable and we drew up our contract. Due to the plummeting market and economy my home had to be sold as a shortsale, but Linda buckled down and stuck with me throughout the entire process. She was great to work with, very knowledgeable and prompt to answer my questions and concerns. On 9/10/2012 my closing took place, all thanks to Linda and her work ethics. Linda and I began a business relationship and ended as friends. What more can I say..."she is just the very best" and my hat goes off to her.
Drew Nelson
06/21/2010
My experience with Linda Evans has always been so easy. She sold us our first home, and really steered my wife and I into the right direction more than once. She knows people, the area, and all the best places to call home. Linda is so approachable, and is always involved in the betterment of the community. It's where she lives too. She relates to the home owner, and is always there in your corner with sound advice. Belmont and the surrounding area is lucky to have her. Find out for yourself!
format_quote
If it's important to you...it's a priority for me.