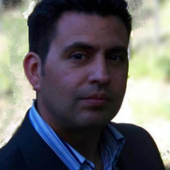 Services for Real Estate Pros
Eric Galuppo
—

Real Estate Rev - More Leads Means More Revenue
It's not all about getting to the 1st page of Google anymore. Yeah that's a part of it, but that doesn't mean anything if you don't get deals from it."
Get to know Eric Galuppo
Let's face it, buying leads sucks!
That may be a strong way to introduce myself, yet I need to get your attention because I have something important to say.
I came from the lead gen business and I am not afraid to say what I feel, especially if it can help someone.
So don't be fooled… buying leads is not the best route for most agents. I'm not talking about generic data leads either.
I'm talking about real time internet leads that you get from people who have filled in a form requesting help.
That may sound like the "perfect" lead, but here is the problem…
When you call a purchased lead the person at the other end of the phone doesn't know a single thing about you. That's if they answer the phone at all!
Listen… I was on the inside with one of the nation's largest lead companies where we brought in close to a half million real time internet leads per month and sold all of them up to 5 times each through our agent network. That may sound shady, but it's not. Here's why.
Everything was fully disclosed upfront and the agents who knew how to work leads did make sales, but I can tell you this…
There is a much better way.
If you generate your own leads, you can build familiarity with a person and get them to feel as if they know, like and trust you before they even meet you.
The challenge many agents face is they don't know how to do it and those that do, are often missing things that can double or even triple their volume.
Ok so now I'll get off my soap box and tell you a little about myself and what I am doing here.
The short story is… I created www.RealEstateRev.com to help Real Estate Professionals generate their own leads.
I am a results oriented guy, so rather than try to convince you how good I am I would rather show you.
That's why at www.RealEstateRev.com I show you how to start generating your own leads in under 5 minutes. Plus I'll share a few secrets that no one else is talking about.
When you visit, you'll also find advanced trainings, new ideas, tips and tricks... All for free!
Everything is designed to help you increase lead conversion and give you consistent long term sources of leads.
Why am I doing this?
To make money of course, but it is also a labor of love that comes from my own experience and a genuine desire to be helpful.
Now if you just need a quick way to start getting leads, go to www.RealEstateRev.com.
However, if you want to hear my complete story… Keep reading.
This all started from a business I partnered with my brother in. My brother is a broker and before the crash in 2007 we opened a boutique brokerage.
Things were going well and we were growing quickly.  Then all of a sudden the money froze and even the best borrowers could not get funding.
Needless to say, we could not hang on. Our overhead was high and our account was draining fast, so we had to close shop.
That was hard, but it was probably one of the best things that could have happened to me. I'll explain why in a moment, but first let me give you a little more background.
Here is it is... The good, the bad and the ugly
During my college years I worked in market research until I found a cool way to make money online as an affiliate marketer.
That was back in the days when Yahoo was king and there were a ton of new search engines coming online. These were search engines like Alta Vista, Excite, Lycos and a slew of others.
SEO was easy back in those days and I had a nice credit card offer that converted well. That was the first time I made money online and it was fun getting checks in the mail. Then I decided to get a "real job".
I ended up going to work on the account side for an ad agency. I worked with several well known national brands. However, I quickly realized there was a problem with traditional advertising.
John Wanamaker famously explained the problem when he said, "Half the money I spend on advertising is wasted; the trouble is, I don't know which half."
Clients were paying millions of dollars in advertising, but they didn't really know if their advertising dollars were actually generating sales.
If sales were up, the Ad Agency would happily take the credit and if sales were down, the client would say the campaign was failing.
The truth is… no one knew for sure what was really going on.
With no accountability both the ad agencies and the clients often felt frustrated and confused, so I decided to team up with my brother and go into the real estate industry.
The money was good and the client's were always happy. I handled the marketing and my brother did the sales.
At this point you may be wondering… OK, so why was losing the company probably the best thing that happened.
It's because it forced me to go back to my roots in digital marketing, which I really enjoy.
As I mentioned earlier, I ended up working with one of the largest internet lead companies. We were bringing in about a 500,000 real time internet leads per month by offering free quotes.
I learned a lot there, but the lead generating business also has its own issues.
Unlike the ad agency, with leads everything was tracked. We could directly see what return we were getting on every dollar spent. We also tried to teach the agents who bought leads from us to do the same thing.
At first everyone was making money, but as more agents started buying leads, they began to find it harder and harder to close sales.
That's because competition was fierce!
To get the leads we offered free quotes. This attracted prospects who were looking for the lowest price.
Agents had to cut prices to stay competitive. It didn't matter what advantages they offered. Quality professionals quickly became little more than a commodity.
Lead buyers were suffering from thinning profit margins. Customers were suffering too because the quality of service also diminished in many cases.
There Is A Better Way
That's why I now believe that buying leads sucks. It is much better to generate your own. With leads, all the prospect knows to ask about is price. If you generate your own you can position yourself, educate and build relationships with people all through digital media.
This makes the sales process much easier because people are familiar with you and have an established level of trust.
That's what you'll learn to do at RealEstateRev.com. I am bring my unique blend of experience to real estate professionals so they can become more effective at using digital media to generate leads.
It all starts with a simple low risk tactic that you can implement right away to start generating leads.
Don't worry it's only one page and comes with step-by-step instructions. Click here to get it now or go to http://realestaterev.com.
Once you opt-in for it, you'll get a welcome email from me. Plus you'll get additional resources designed to give you the best results possible from all your marketing efforts.
These include…
ü  A case study that shows how to get a $10,000 commission in less than 30 days
ü  An in depth article that shows how to get a 300% increase in leads from your website
ü  A digital marketing strategy that will deliver a consistent source of listing leads (we are talking quantity & quality leads), year after year.
ü  Plus cutting edge lead generation tactics, agent success stories and more.
You are welcome to browse through RealEstateRev.com and read the blog posts. However, we reserve our best material for our subscribers.
It doesn't cost anything to subscribe and when you do, I will send you the cheatsheet that will show you how to find homeowners in your area who are likely to sell. All the step-by-step instructions are located on one easy to follow page.
OK… So Here's The Catch
It's simple. I would like you to put what you learn to work. Get more leads, set more appointments and make more money.
Take a look at what we have to offer. If you think it can help you, get it. If not, then don't. We try to offer tools and services that can help, yet they are not for everyone.
Whatever you do... Just be sure to get involved comment on the posts you read on our site, share your experiences with others and join the community.
Eric Galuppo's Blog Posts
Real Estate Technology & Tools
–

almost 7 years ago
Real Estate Technology & Tools
–

over 7 years ago
Real Estate Sales and Marketing
–

over 7 years ago
Real Estate Sales and Marketing
–

over 7 years ago
Testimonials for Eric Galuppo
Rachel Johnson, Realtor®, CSP - Urban Nest Realty, Las Vegas, NV

02/17/2014

WOW Real Estate Rev got my phone ringing right away. I picked up a deal with a $10,000 commission! I would have missed out on it otherwise. Plus I got several promising leads. Thanks!
Introducing a fresh new look for your Profile.
Click the 'Edit Profile' button below to enter 'Edit Mode' and continue the tour.