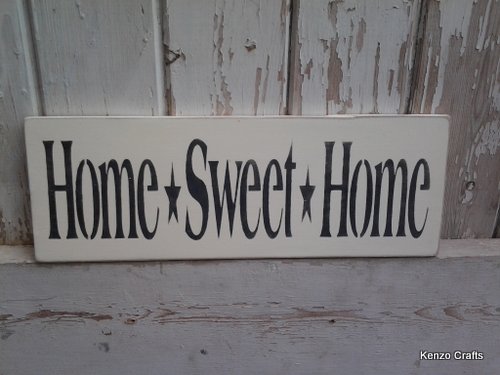 Get to Know Denise Holsinger-Jones
Certifications
I started in new home sales in 1999 and have sold single family homes, custom homes, townhomes, condos, villas and twinhomes in Berkeley County WV and Washington County MD and throughout Kent and New Castle Counties, DE.
In addition to sales I have also worked in the planning and production side of new construction. Applying for building permits, assisting with the start up of new communities including working with water and sewer departments and othe government agencies.
I have also managed escrow accounts, scheduled, reviewed documents and attended closings in Maryland and West Virginia on behalf of the builder. Including reviewing HUD 1's for closings, verifying final sals prices, earnest deposits and concessions. Working with clients, lenders and settlement agencies to ensure a smooth transcation. Scheduling of part time employees and maintain payroll and commissions for all employees. Review of all incoming contracts and construction plans. Review and order plot plans and house location surveys. Work with detailed house construction plans and site plans on a daily basis.
I obtained  my Maryland and West Virginia Real Estate Licenses in 2006.
I am a member of the National Homebuilders Association, Eastern Panhandle Builders Association and the National Women's Council.  The excitement from helping my customers chose their dream home to assisting them in picking out their interior colors and even after settlement is amazing. I love what I do and I wouldn't trade it for anything else.
Kimberly Rivera Keller Williams Realty Central DE
11/20/2014
Lenape Builders, I just wanted to take a moment and let you know how much I appreciate Denise. She is such a joy to work with, she always responds quickly and makes purchasing one of your properties easy for both me and my clients. Thank you for a smooth transaction and I look forward to working with you both again in the future.
David J & Marie L Cisik
01/17/2012
I am taking the time to acknowledge the professional and polite service my wife and I have received at Hearthstone Manor from two individuals on your staff, namely Denise Jones (Sales Manager) and Wayne Mills (Site Superintendent). My wife and I purchased a condo in Hearthstone Manor on Dec 2. I have had the occasion to contact both of these individuals for various reasons and I have always been dealt with in a very professional and courteous manner, and prompt attention has been paid to my requests/concerns. I retired from the US Air Force after almost 31 years of honorable service, and during that time have attended numerous customer service classes and seminars, and I can assure you that both of these individuals have the same skills that I myself was taught. I and my wife are very appreciative of this, and it has made our new homes in Hearthstone Manor all the better.
Michael P Mariotti USAF Dover DE
12/08/2008
I first visited Dover while house-hunting in April while I was still stationed in South Carolina because I'm active duty USAF. My experience with Denise Holsinger is what attracted me to Clearview Meadow and PCS Homes. She went out of her way to assist me in choosing options, and even drove me to Salisbury, MD. Her level of customer service was exemplary. I didn't return to Dover until October, when I was permanently relocated to Dover Air Force Base. I had my heart set on Clearview Meadow. Denise was with me every step of the way, and was in constant contact between April and October (even more than my Realtor...) I am quite happy with my new home.
Matthew & Amelia Pro Hagerstown MD
09/15/2004
We contracted and purchased our home through Denise Holsinger between May 2002 and August 2004. We were (and still are) more than pleased with our purchase and how easy and professional Ms. Holsinger was throughout the entire process. In our quest to find the perfect new home, we had stopped and spoken with a few new home salespeople and knew that we wanted to customize our floor plan. On one particular day we had been again let down by a salesperson, and actually treated rather rudely. As we heartbrokenly headed home, we passed a sign for new homes and thought we would give it one last try. Upon opening the door, Ms. Holsinger welcomed us in cheerfully. We were offered a seat, handed a folder, and Ms. Holsinger proceeded to go through the folder with us and giving us all the information we needed to know with concerns to the development. Her actions, attention to detail and friendliness towards us was the main reason we decided to write a contract on our home. In addition, throughout the time it took for our home to be built, we were always in contact with Ms. Holsinger, and she always took the time to answer our questions or address our concerns.
format_quote
New homes from the 150's. Twelve different locations throughout all three Delaware Counties! Offering Town-homes, Single Family homes and Twins. Contact us for more information.