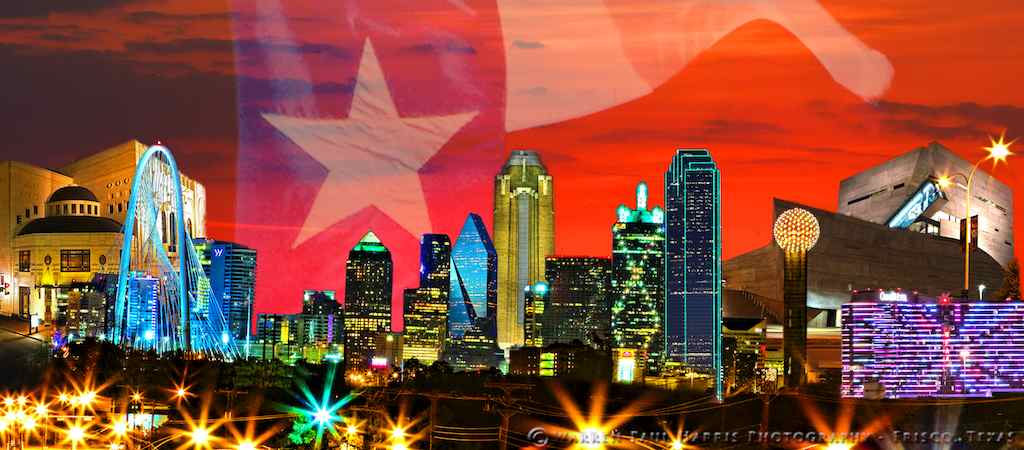 Get to Know Justin Peters
Roger Montgomery
03/10/2016
Great experience with Justin. Down to earth and very professional
Thomas McDaniel
02/23/2016
Nothing but incredible things to say about Justin Peters. The guy is a class act and I would trust him with anything! I personally have never done real estate with Justin but just from experience and being in his presence, it goes without saying that he's the real deal and does whatever is required to ensure integrity and ethics is involved at all times! Solid guy and I would stick my neck our for him any day of the week. Thomas
Phillip Ramirez
02/15/2016
Justin is unbelievably talented at what he does. When I bought an investment property through him, I was utterly impressed. He made it easy, self-explanatory, and professional all the way up until closing. I would recommend this guy to anyone in the Dallas/Fort Worth area who is looking to flip a house.
Stacy Williams
02/02/2016
Justin and his company saved us a lot of money on the sale of our home! Professional and were straight to the point about how it was going to go. It was a sense of the urgency time frame for us and justin and his team came in and did what they had to do to ensure we walked away with equity and got it sold in a VERY short time frame. Thanks again!
Dan Rushiti
01/19/2016
Justin brokered a deal for an investment property for my father and I. This deal was our first in real estate, Justin knew this, and he was there every step of the way. Justin went above and beyond helping us to find a property and close a deal on it- he assisted us in finding a great contractor for our renovations, and made himself available for questions and guidance all the way until our renovations were complete and we were ready to sell ourselves. This guy is personable, professional, and a great asset to have on your side. Use Justin for your next real estate deal, I can't recommend him highly enough. - Dan Rushiti
David DuVall
01/17/2016
I recommend this guy fully. He's about as nice as they come and he isn't a pushy salesman (what I liked most). Justin tells you how it is and is there for you throughout every step of the transaction. Great dude. David Justin call me man! been a while
Elizabeth Smith
01/03/2016
Wow is all I have to say about Justin Peters work ethic and his ability to connect with people! This man is truly the epitome of professionalism and class. The way he goes about doing business is unprecedented and he ensures that it is the best service you can receive, hands down, from any other Realtors in the market. There's not even a question as to who I will be referring my friends and family to in the Texas market!
Brad Williams
12/04/2015
I'll keep it short. Justin is the real deal. He's a true expert and you can tell that he absolutely loves what he does for a living. With real estate being such a large investment, it was a breath of fresh air to be able to work with someone who I knew hands down was going to take care of my needs, no matter what they may have been. Definitely recommend this guy.
Ken Ramos
12/01/2015
I had the pleasure of doing business with Justin when I purchased two properties in 2015. I was utterly impressed with the knowledge, professionalism, and charisma Justin displayed throughout the entire process. Justin did anything and everything to ensure I was taken care of. He set up service providers, gave me advice on selling the house, and was there for me every step of the way when I needed him. I would highly encourage anyone in the Fort Worth area to consider working with Justin. He takes the burden and the headache out of the equation and gives you the professionalism and peace of mind that you deserve."
Rita Johnson
11/25/2015
Justin you are such an inspiration and joy to be around! Thank you so much for helping me and my husband with our investment property! I hope this recommendation can help other people recognize how amazing you are at what you do! Talk to you soon. -Rita
Jonathan Martin
11/04/2015
My man Justin! I hope this testimony gets to you, Idk if me setting up an account worked or not! This guy is hands down the nicest and most caring individual I have ever had the pleasure of doing business with! He saved me money, was a friend, and never once gave me doubt in his ability to give me the most amount of money in my pocket! Hopefully this works Justin!
Samantha Jones
10/15/2015
Justin came out and did a great job explaining how my home needed to be prepped for the market! It goes without saying that he loves what he does and is a true professional. I would recommend him to anyone in the Texas market!
Ryan Harper
09/10/2015
I have done business with Justin on multiple occasions and have nothing but great things to say about this man. By far, Justin is one of the easiest going guys that I have had the pleasure of meeting. He makes the selling and buying process easy and allows you to go on living your day to day life knowing that a professional has you taken care of. I would highly recommend Justin for anyone who is looking for real estate services in the North Texas area.
Stephen Hassenflu
07/17/2015
I grew to know Justin quite personally while we attended Texas A&M together, joined the same fraternity, and lived together as roommates for a year. The three terms that immediately come to mind when I attempt to summarize Justin's core competencies are drive, determination, and charisma. Justin is remarkably gifted with people, and has a naturally compelling presence in any group setting. At Texas A&M together, I witnessed Justin successfully balance educational excellence, a rigorous fitness regiment, and involved participation in extracurricular clubs while consistently remaining a student worker. I admire Justin for his work ethic, diligence, and fierce competitiveness, and have no doubt he will achieve great success in any arena. - Stephen Hassenflu
Rex Phillips Jr.
07/10/2015
If I needed anything pertaining to Real Estate, it's a no brainier. Justin Peters is the guy for me and anyone I know who is looking to invest in real estate. Class act and knows his stuff! Rex Mcdonald
Zac Fischer
04/28/2015
Justin is one of the most dedicated and driven individuals I have had the pleasure of being around. He has an insane work ethic and pursues excellence in any endeavor he puts his mind to. Justin is someone who works daily on bettering himself through personal development and going outside of his comfort zone. His desire to be all that he can be has taken me to new levels of success just being around him. With his work ethic and determination Justin excels at anything he puts his mind to. I would absolutely recommend Justin to anyone who is looking to work with him. Justin is someone who is no doubt on the path to a high level of Success and can be an asset to anyone who is willing to strive to that level as well.
Ross Zaplac
03/21/2015
I had the great pleasure of becoming friends with Justin Peters during my years at Texas A&M University. On top of being a friend and fraternity brother, Justin served as a role model to me in many ways. He taught me how to balance school, social, and professional life all while maintaining a positive attitude. After graduating, he offered me great insight into the professional world and how to excel in my career. Overall, Justin is the epitome of a well-rounded individual, and most importantly, a great leader.
format_quote
Built Around My Clients Success