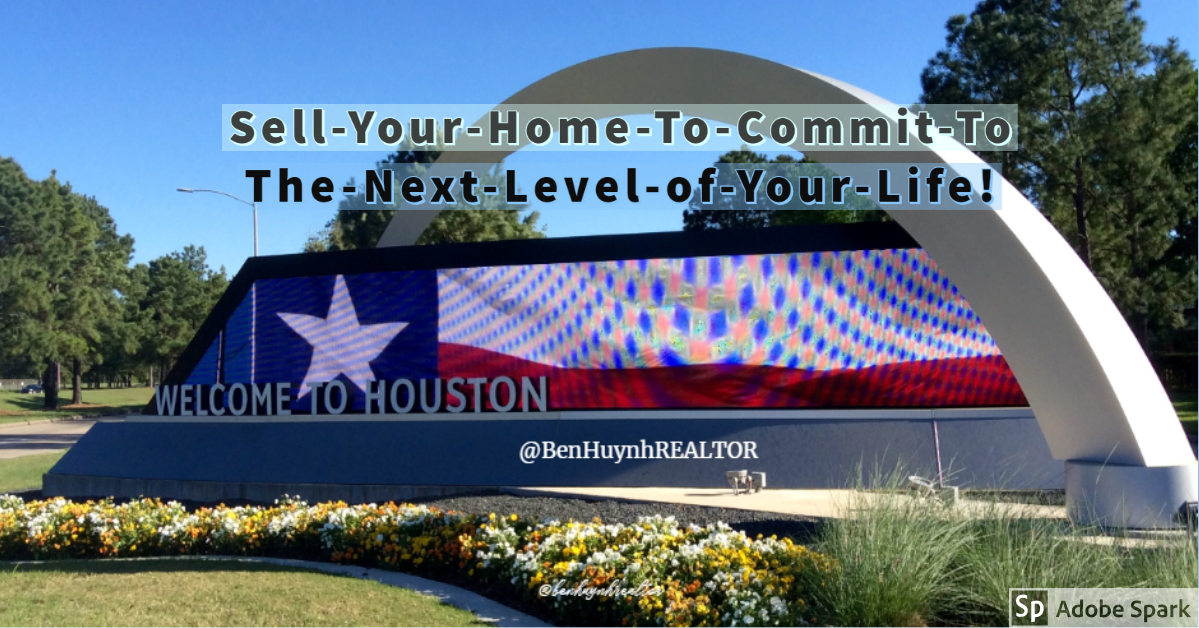 Get to Know Ben Huynh
* WHAT I DO: List & Sell Your Homes in the Houston Region. 
* I am a full time Real Estate Agent in the Greater Houston Texas.

* I am neither "top producer" nor "millionaire agent" but I will work around the clock- when the transaction take place- to make it SOLD and helping the sellers to move out and the buyers to move-in in timely manner. 

* I work around your schedule and communicates in-person or electronically.

* I am concentrating in service more than "biggest agent" in the area.

* I am NOT all over the map. I personally cover most of Galleria, Downtown, Midtown, Uptown, West and Sugar Land areas.

* I will provide useful and up-to-date community information local government agencies, schools and area activities.

* I will Sharing the Respect Evidence(s) and preview documents, prepare real estate market data before you make decision to entering the Real Estate transaction. 

* I work closely with other real estate service providers (Home Inspector, Title Insurance Attorney, Mortgage Lenders) to give a whole picture of transaction. The link of those services will be sent to your in-box.




* Binh Ton-That - Financial Services Professional at MassMutual Silicon Valley (408) 418-8682.
07/05/2013
"Need someone you can trust and reliable for your Real Estate need then Ben is the person to call. He will be there every step of the way from start to finish. You have questions or concerns he is the person to go to. Ben will answer all of your questions and give you good advice on how or what to do for your problems or concerns. Give him a try and you'll recommend him to your family and friends too!" July 5, 2013, Binh was Ben's client.
* Charles Obaseki - Broker at COA Real Estate.
05/20/2013
"Ben is a very hard working real estate agent, who I have known several years. He is constantly enhancing his knowledge and proficiency to better serve his clients. He is well recommended." May 20, 2013.
* Erete Ebong, REALTOR, REALM REAL ESTATE PROFESSIONALS (business partner)
03/06/2013
"Ben's the best. Very professional." March 6, 2013.
* Stayce Nguyen, Real Estate Broker at Lone Star Realty.
03/04/2013
"Great fellow Realtor and always followed up on transaction."
TOAN TANG - Surface Wellhead Application Engineer.
02/27/2013
Ben helped my family need on moving up to the next home several year ago. Ben extented experience guide us to best choice when looking for house the most suite us, so is the financial decisions. February 27, 2013.
* Moe Sarakbi Branch Manager at Rana Motors.
02/25/2013
"Prior to becoming a fellow board member at AAREA with Ben, we partnered on many occasions since I was with Savings of America. For 12 years, Ben and I worked in helping first time buyers obtain homes using Bond programs, Grant assistance and so on. Not only Ben has catered to such buyers, but he also is well versed with Foreign buyers as well as High end purchases all over Houston, Sugar Land and Katy. Ben is a caring wonderful realtor and having hims as a friend and a partner has been a pleasure and a blessing." February 25, 2013.
* Bill Erbil, Owner, World Wide Realty
02/24/2013
"He is nice, honest and hard worker. l recommend him highly, Regards," February 24, 2013.
* CHESTER SWANSON SR., RESIDENTIAL, COMMERCIAL, FARM & RANCH REALTOR, KELLER WILLIAMS SW.
02/22/2013
"Ben is a detail-oriented person, as well as a Top Realtor in the real state business, specializing in commercial and residential properties. Meanwhile he is a good person to know in the tough real estate market." February 22, 2013.
* Lori Carper, Director of Meetings/International, Houston Association of REALTORS.
02/22/2013
I have known Ben for over 10 years through HAR and AAREA and he has always been the consummate professional. HAR appreciates his willingness to assist clients and ensure they have the best real estate transaction experience possible." February 22, 2013.
* Tita Horrell, Business Development, Chicago Title - Sugar Land.
02/20/2013
"Ben is extremely professional realtor with the knowledge it takes to help his clients buy or sell residental or commercial properties." February 20, 2013.
* Leigh Duong (client) Leigh hired you as a Real Estate Agent in 2012 and hired you more than once. Top qualities: Great Results, Expert, High Integrity.
02/20/2013
"In working with Ben Huynh that I was always impressed by his integrity, commitment, sensitivity, positive attitude and problem solving ability. We have worked together on several Homes sales and he has been there even on his days off with true meaning of "Sales Consultant". I believe he is highly motivated and qualified to be considered a "trusted Real Estate Agent". Therefore, I would reccomend you to take a tour with Ben Huynh at one of his home Sites and you will experience the highest and best integrity. His knowledge and service will be to your benefit!" February 20, 2013.
* Marie Petrou, Marketing, Fidelity Worldwide Investment.
02/20/2013
"Ben is knowledgeable on the Houston Real Estate market and has many years of experience. He is customer service oriented individual. Receives high loyalty scores from his customers. I highly recommend Ben for level of service he provides and expertise." February 20, 2013.
Duc H Nguyen (client) Duc hired you as a Real Estate Agent in 1997 and hired you more than once. Top qualities: Expert, On Time, High Integrity.
02/20/2013
"In your live, when facing important time to pick or sell your house, choosing the right agent can save you time, effort and aggravation in finding the perfect home at a price you can afford or selling your home quickly for top dollar. Owning property is very important, and when you deal with someone who is going to help you buy or sell a piece of property, you'd better find someone that knows what they're doing. I recommend you that Ben is the one. He help us to buy both old and new houses also sold my old house with his professional manner. Thank you Ben." February 20, 2013.
* Nancy Furst, CIPS, Director/Officer, Houston Association of REALTORS.
02/20/2013
I have worked with Ben on several committees through the Houston Association of Realtors, and find him to be a person of integrity and character. If Ben tells you he will do a project, you can take it to the Bank, it will get done. It is a pleasure and honor to recommend Ben." February 20, 2013.
* Gloria Amezcua, Area Manager, BPG Home Warranty.
06/27/2012
"Ben Huynh ha demonstrated all the traits of a very informed and competent Realtor. I have worked on the AAREA Board with Ben for several years and his work ethics are outstanding. He also has mastered the ever-changing social media markets. He is a Realtor that focuses on his clients." June 27, 2012.
* Diana Poon, Commercial Investment Advisor, Champions Real Estate Group.
05/13/2011
"Ben is a professional in his trade. Very helpful to fellow professionals and collegues. Knowledgeable and very up to date." May 13, 2011.
* Sam Merchant, Vice President, Reliance Business Solutions.
09/07/2009
"Ben is a leader & a well known real-estate professional. I highly recommend anyone wanting to use his services-to do so with complete confidence & knowing that they are working with one of the best." September 7, 2009.
* Yvette J Wright, Realtor, Champions Real Estate Group.
08/05/2009
Ben is a warm and inviting individual. He is a hard worker and very diligent concerning his business and his clients. He is a pleasure to work with." August 5, 2009
* Tasha Tran, Realtor, Keller Williams Realty.
04/12/2009
"Ben is great to work with, he is very professional, honest, detailed oriented. He is a man of few words but have lots of integrity." April 12, 2009.
format_quote
WHAT I DO: List & Sell Your Homes in the Houston Region. 832.607.1679 Call / Text. BenHuynhHOUSTON@gmail.com