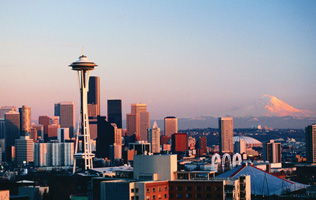 Get to Know Brandon Brockway
The Brockway's connection with buildings and the love of sharing his joy with others lead Brandon away from sitting in the lab all day conducting lung cancer research for Fred Hutchinson Cancer Research Center and into the real estate market. At first, it was just helping his father Randy Brockway - Assisting in large residential developments. But he had such a great time doing it, he decided to take Pacific Properties based in Edmonds, WA as a full-time venture. Since then, he hasn't looked back, and he's looking forward to helping you express your most-inner self with an amazing new home. Along with finding the home of your dreams or real estate investment, Brandon and his team do not stop there; he will set his clients up with a short term and long term financial plan, thus giving you the client more time and resources to check those items off the bucketlist! Be apart of Pacific Properties and don't look back!
Get to know what I can do for you!
Get to know what I can do for you!
format_quote
Can't hit a home run if you don't swing the bat