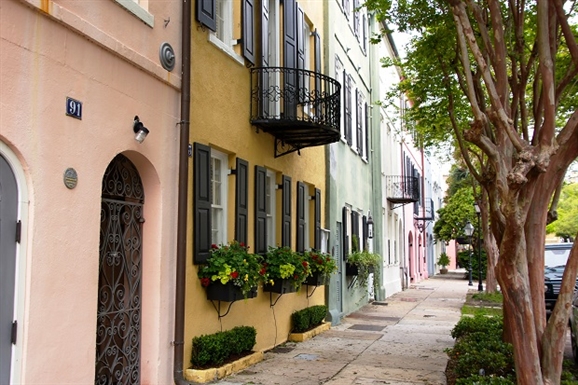 Get to Know Amy Bandiera-Benjamin
Buying or selling a home can be one of the biggest decisions you will make in your life. Whether you are buying your first home, downsizing after the kids have grown and moved out, or perhaps looking into a vacation home, my goal and sole purpose is to raise the bar by providing exceptional client service. Each and every one of these situations involves a transition, which can be stressful even if it's a positive change. I strive to provide excellent client service through communication and appreciation. This really extends to everyone involved in that real estate transaction, from the lender to the inspector to the closing attorney. By working collaboratively with each person on my team, the process from start to finish can be positive and empowering for my clients. I look forward to earning your business.
Certifications
CNE, certified negotiation expert
Skills
New Construction, Negotiation, Sales, Marketing
Paul Huff
09/04/2019
Amy is great, you absolutely want her on your side when looking for a home. She is very knowledgeable and market savvy. Amy correctly predicted a quick, multi-offer situation on a new listing that she picked and successfully helped navigate all the way to closing. Now THAT'S an agent! Plus she is hilarious, if you like to laugh.
Angela Hoffman
08/14/2019
Amy was absolutely incredible during the purchase of our home. She even wrote the contract for our current home while on vacation, in an area with no wifi! Amy used quick thinking to find a coffee shop and got our contract sent over without missing a beat. Amy was quick to respond to messages and emails. Amy was also an excellent negotiator throughout the entire process. We couldn't be more pleased with Amy. She made the transaction smooth and worry free!
Hope Reynolds
08/07/2019
Amy was a vital piece of both our home buying and selling process. In a tough Hollywood market with numerous neighbors' homes simultaneously for sale, she managed to sell our house in a little over a week at full-price! She takes all of the guess-work out of what's seemingly a daunting process and eliminates the stress of finding a buyer quickly. Her go-getter attitude, honesty and integrity are only three of the many amazing qualities you'll find when seeking out the best Realtor in Charleston. On the home-buying end, she patiently showed us countless homes, guided us through her experience and knowledge, and made sure we had everything we needed to make a confident real estate purchase. Couldn't possibly recommend her more!
Dee Davis
08/05/2019
Amy is a joy to be around. She took us in like family, was very knowledgeable of the area and what would suit our needs. We had limited time to find the right house but she had great believing to get The job done in the time allotted. What could have been a stressful time was a very fun and exciting time finding our house in Charleston. Because of this we also chose her to sell it when the time came.SheExceeded our expectations and sold it to the second person who saw the house! Thanks Amy! I would recommend Amy to anybody who is looking to buy or sell a house in the Charleston and surrounding areas.
Jeri B.
07/09/2015
We hired Amy Bandiera-Benjamin to sell our home and assist us in buying a new home. Amy is very competent and always very prompt in answering any questions we have concerning the sale of our home, and searching for a new one. Amy has made this a very pleasurable experience for us, and we are delighted we chose her to represent us in our real estate endeavors.
Ashley Dangerfield
07/03/2015
"Working with Amy Benjamin was such a pleasure. She raises the bar for other Realtors by providing a stellar level of customer service. There are many important decisions involved in every real estate transaction so having Amy working with you to navigate the details is one of the smartest decisions you will make if you want to ensure SUCCESS!"
Claire Huff
05/01/2015
Amy sold our house in 1 week and found us a new house at the same time! It was such a quick and easy process...no waiting around! She was also very prompt to return emails, phone calls, etc. Such a great realtor to work with.
Robert Huff
05/01/2015
Sold our home in 5 days! We looked at several houses, and she booked the appointments all in a row so viewing the homes was quick and easy!
format_quote
I believe service and collaboration are the name of the game!