AMBER NOBLE GARLAND - Top Real Estate Expert, Property Tax Appeal Specialist & Author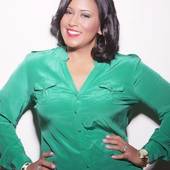 Real Estate Agent
AMBER NOBLE GARLAND - Top Real Estate Expert, Property Tax Appeal Specialist & Author
- The Agent You Can Trust To Deliver REAL Results!
Marlboro, NJ

—

Strategic Marketing Expert & Relocation Specialist Serving New Jersey and nationwide!

Keller Williams Realty Inc.
AMBER NOBLE GARLAND, Keller Williams Realty West Monmouth
50-B Route 9 North
Morganville , NJ 07751
---
I'd love to be YOUR #1 reliable resource for real estate needs, expert negotiation, property tax appeals, nationwide relocation & more! Visit my site to learn more: www.AmberLovesRealEstate.com
Get to know AMBER NOBLE GARLAND - Top Real Estate Expert, Property Tax Appeal Specialist & Author
Respected for more than two decades of work in the radio, music and TV industries as a brand strategist, marketing executive and talent manager, for high-profile celebrities and public figures, Amber Noble Garland is also a successful, award-winning Realtor based in New Jersey. 
With a daily regimen that includes representing modest first-time home-buyers and counseling seasoned homeowners on how to appeal their property taxes, to quarterbacking the listing/marketing of homes owned by Superbowl champs and high net worth individuals….Amber's experience in real estate is vast!
Amber's credo is, "I may personally know a bunch of celebrities, but my everyday real estate clients I work with on a day-to-day basis are the real stars in my book."
An electrifying speaker, Amber has wowed audiences at commerce and entrepreneurial conferences for INC. Magazine and Black Enterprise Magazine. This "mompreneur" is a writer for MommyNoire.com with columns that focus on living life fearlessly, the pursuit of new career ambitions, mastering multi-tasking, maintaining work/life balance and real estate advice. She has been featured frequently as a real expert on NJ 101.5 FM, and has appeared on the DIY TV Network and NYC's WPIX/CW Morning News.  
Despite having an exciting career that gives her the flexibility to pursue multiple areas of business, Amber counts being mommy to her 3-year old Leah, and wife to her husband Wesley (who works in law enforcement) as the BEST two jobs she could ever have! 

ADDITIONAL PROFESSIONAL EXPERIENCE:
-Co-Author of "KEEP CALM...IT'S JUST REAL ESTATE: Your No-Stress Guide To Buying A Home" (by Egypt Sherrod with Amber Noble Garland) - Running Press/Perseus Books (2015)

 

-Contributing writer for the 2010 book, "Fearless Women In Real Estate And Their Winning Strategies" by Sabrina Kizzie (2010)

 

-Certified Distressed Property Expert (CDPE) 
-Short Sale Specialist, 
Nationwide Relocation Specialist and 
Property Tax Appeal Specialist
 

-Over 15 years of experience as a Real Estate Investor, Landlord & Property Manager

 

-25 years of Sales, Marketing, Advertising, Business Management, Leadership and Consulting experience with national radio & television broadcasting companies, global recorded music/digital content companies and other large corporations.
CHARITABLE INVOLVEMENT:
- Founder of Noble Acts Of Kindness (NAOK) charitable organization

- Founding Chair of The Egypt Cares Family Foundation

- Annual supporter and fundraiser for the Free To Breathe Lung Cancer Research foundation

- Annual participant and fundraiser in the American Cancer Society "Making Strides" Breast Cancer Walk
AMBER NOBLE GARLAND - Top Real Estate Expert, Property Tax Appeal Specialist & Author's Blog Posts
Home Selling
–

about 7 years ago
Home Selling
–

about 7 years ago
ActiveRain Community
–

about 11 years ago
Testimonials for AMBER NOBLE GARLAND - Top Real Estate Expert, Property Tax Appeal Specialist & Author
Jacqueline Perry - Howell Township, NJ

02/01/2015

As soon as I meet Amber I knew I wanted her as my listing agent. She went over everything thoroughly and also helped us with ideas to update our home to get it ready for potential buyers. Since the market had declined, we had to do a short sale for our house. Amber knew the skills to get the job done and to eventually find a buyer. She was very trustworthy and efficient. Amber has sold two additional homes for my family members and is currently in the process of selling another one. I highly recommend Amber and am very grateful for all her help. Thank you Amber!

Angus Baptiste - Old Bridge, NJ

01/27/2015

Amber is simply outstanding. I've worked with multiple Realtors over the years and she is, by far, the most talented and skilled realtor I've known. As a military officer, my family received short orders to relocate from NJ to GA. Our home was a recent purchase, and it was not the best decision to sell so soon. We contacted a few local Realtors in November to get an idea of how difficult it might be for a $3000.00 monthly rental, given we had just passed the peak rental (moving) season. Almost all responses were bleak; estimated at spring of the following year. My wife and I were rethinking our decision to rent our home until we spoke to Amber, who was very reassuring and confident of a quick rental. She made us comfortable from the onset, and without disappointment, our home was pleasantly listed on multiple sites only a few hours after we decided to work with her. Showings began within the week. In just a few short weeks we had so many showings that it was difficult to keep up with potential renters. We had selected a family in a mere four weeks, with a lease start date of January 1st. Overall, the multiple options we were given reassured us that we choose the right family to rent our home to. Thanks to Amber in giving us peace of mind, and ease of transition to our new duty station. We are looking for a new home in GA and wish we had her to work with us.

Sally Mulligan - Manalapan, NJ

01/27/2015

Amber has assisted my family with several real estate transactions (sale and rental) and did an outstanding job for us. She is extremely dedicated and responsive and has the highest level of integrity. She went above and beyond for us and put our interests above her own. Amber is practical and knowledgeable and very well connected in the industry. I highly recommend her for your real estate needs.

Anthony Moore - Farmingdale, NJ

01/27/2015

Amber Noble Garland is a phenomenal Realtor! She has been the listing agent for me and other members of my family for nearly a decade. Each and every time we call on Amber to handle a real estate matter, she is there to tackle the job with professionalism, knowledge and compassion. She is highly skilled, extremely professional, patient, has high integrity and is incredibly savvy when it comes to the business of real estate, marketing, negotiation and sales.

When the going gets tough or things get stressful and a house is not easy to sell, Amber gets tougher and has a knack for figuring out a solution.

Do yourself a favor and hire Amber....You will be so happy you did!


Brenda Zangrando - Garfield, NJ

01/27/2015

Amber is totally knowledgeable, professional and ready and willing to help in any way she can. Our sale was an estate sale with many problems... the house and grounds being neglected for many years. Plus the fact that we live in another part of NJ and were not close enough to monitor the work that would be involved. Then along came Amber. She did a walk-through and immediately told us what we had to do and what she could help us with to get the house in shape. She put together a team of contractors that had the house looking great in no time, all at an extremely reasonable price. Amber was at the house everyday, checking on the progress and reporting to us.

Amber literally performed a miracle. She treated us like family, and went out of her way many times to do what was necessary to sell the house quickly. Whatever Amber told she was going to do, she did. Her honesty and integrity were something we have never experienced before. Amber is an exceptional human being as well as being a top notch realtor. She is a credit to her profession, and never backs down on her word. We have absolutely no doubt that if we ever need a realtor again, Amber will be the first person we contact.. I would proudly provide a reference for Amber to anyone. It was an absolute pleasure to work with her.

G. Goodman, Esq. ~ (Lighthouse Bay waterfront community) ~ South Amboy, NJ

08/29/2013

When it came time to buy my first home, I chose Amber Noble-Garland to be my real estate agent and could not be happier. She was always a phone call away with answers to any of my questions.

When it came time to closing on my property, Amber was able to get me the best possible price. I would recommend her to anyone who is looking to either purchase or sell their home. Amber is simply the best!


The Masiello Family ~ Marlboro, NJ

04/06/2010

"We recently listed our home, with Amber Noble-Garland. She proposed a well-thought-out, aggressive marketing campaign to sell our house quickly in this difficult market. We chose Amber over several other agents we interviewed, because of her professionalism and clear interest in getting our home sold for a fair price.

She executed every stage of the process- pricing the house, taking the photos, bringing several agents from her office to caravan our home, the public open house and finally...the fairly complicated multiple offers bidding stage. Amber did this all with confidence and competence. She clearly proved that she was the right choice of listing agent for us!"

Sincerely,

The Masiello Family


V. Eckstein ~ Manalapan, NJ

02/18/2010

Dear Amber,

First and foremost - thank you for your continued professionalism and following-through on your commitments to me as a client. Your organizational skills are impeccable and help with a very strenuous and tedious process. You are an angel - Thank you Amber.

V. Eckstein ~ Manalapan, NJ



Nicole C. ~ Knob Hill community - Manalapan, NJ

02/17/2010

"Amber you really made a difference!! Thanks for your positive energy and for helping me start this new chapter in my life as a first time homeowner. YOU have been the "calm" in this short sale "storm."

Sincerely,

Nicole


M. Placencia - San Francisco, CA via Marlboro, NJ (Winding Brook community)

08/28/2009

"When I began my search for a Realtor, I was faced with a few tough circumstances in a declining real estate market. First, I needed someone who could sell my million dollar plus home quickly due to a time-sensitive job relocation 2,500 miles away. The 2nd challenge was finding an agent who was very experienced in successfully negotiating with banks regarding short sales.

After thoroughly interviewing a number of realtors, I chose Amber Noble-Garland. Upon working with her, I knew almost instantly that I definitely selected the right person for the job. Amber presented me with a comprehensive marketing plan that clearly outlined her strategy to get my home sold for the most money possible. She was able to provide me with additional legal, home staging and moving resources that helped make my transition run smoothly.

From start to finish, Amber executed every aspect of her marketing plan, and left no stone unturned. Not only did she sell my home in record time, but she was able to attract a buyer who paid more for it than any other home had sold for in my community in over a year. She was also able to properly communicate expectations associatied with a short sale to the buyer's agent. This helped manage expectations all around, so the whole process went smoothly.

I find Amber to be a very honest, confident, competent, knowledgeable, compassionate and patient real estate professional. She was absolutely the best choice; she far exceeded my expectations."

Sincerely,

Michael
Introducing a fresh new look for your Profile.
Click the 'Edit Profile' button below to enter 'Edit Mode' and continue the tour.