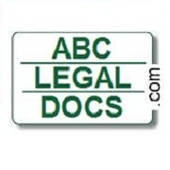 Services for Real Estate Pros
Jerry Lucas
Mobile Notary Colorado Springs, CO Notary Training
Colorado Springs, CO

—

ABC Legal Docs LLC
Mobile Notary Public, Colorado Springs, and Colorado Notary Training Instructor
Get to know Jerry Lucas
Jerry Lucas is a Colorado Springs mobile notary public, an electronic notary (E-Notary), a Notary Signing Agent (NSA), a state-approved Colorado Notary Training instructor, a real estate instructor and real estate investor, serving Colorado Springs and El Paso County.  He has passed the Colorado Notary Exam, and has been certified as a Notary Signing Agent and Trusted Notary by the National Notary Association (NNA), and as a Professional Loan Signing Agent by Notary2Pro.  He is also a member and Colorado Notary Mentor for the NNA.

He is knowledgeable in many types of legal documents, including real estate purchase, sale, exchange and refinance, loan and closing documents, deeds, leases, wills, living wills, living trusts, land trusts, powers of attorney (POA), Form I-9, affidavits, financial and investment forms, insurance forms, motor vehicle forms, contracts, agreements, applications, government forms, court forms, certified copies and more.  He is also knowledgeable in processing foreign language documents and procedures for obtaining authentications and Apostilles from the Colorado Secretary of State.

The office at ABC Legal Docs, LLC is equipped to handle electronic documents (e-docs) with multiple computers, dual-tray laser printers, e-fax, scanner, copier, digital camera, digital voice recorder and Android smartphone. We have mobile office capability in our vehicle.

Our mobile Notary Public services are available by appointment to the general public and our business customers.  We drive to your location at home, work, business, law firm, accountant, title company, adoption agency, coffee shop, or to a hospital or nursing home.  Appointments are available during weekday business hours, and also in the evening, and on Saturday, Sunday, holidays and for emergencies.

Jerry is a former computer design engineer and is friendly, professional, detail oriented and a problem solver.

ABC Legal Docs, LLC is a member of the National Notary Association (NNA).

Visit our website for our Colorado Notary Training classes.  We offer classroom training, live teleconference training, and online self-study training.

We do not offer legal advice, but you can join an affordable family or business legal plan on our website for as low as $10 a month.  You can also purchase legal forms on our website from well-known vendors including LegalZoom, US Legal Forms, Law Depot, Rocket Lawyer and Find Legal Forms.

Our terms and fee schedule are posted on our website.

Call Jerry to schedule a mobile notary appointment or for a Free Consultation on your questions!

For more information, visit our website at ABCLegalDocs.com

Disclaimer: We seek to provide useful and accurate information.  The author is not an attorney and does not render legal advice.  Laws, rules and regulations are subject to change. User agrees to verify that all information is current and correct, assumes all risk of use, and shall seek a competent attorney for legal advice.

Our blog includes content on Colorado Notaries, mobile notaries, signing agents and Colorado Notary Training.  Categories include: How to Notarize Documents, Mobile Notary Stories, Notary News, Notary Terms, Notary Laws, Notary Tips and Notary Questions.  We also include small business and computer tech tips that are useful to home computer users and small business owners.

Our ActiveRain ABCLegalDocs blog: We hope you will enjoy reading our blog posts, learn some useful information and tips, and get a glimpse into some of our experiences as a Colorado Springs mobile notary.

Visit our WordPress blog at ABCLegalDocs.com/blog-Colorado-Notary/

Blogging: Colorado Springs, The Road to Master Blogger
SEO: Dominating Google Search Results, 10 Out of 10 on Page 1

Milestone: 50,000 Points and 60 Blog Posts
Milestone: 75,000 Points and 100 Blog Posts
Milestone: 100,000 Points and 120 Blog Posts
Milestone: 120,000 Points and in Local Top 20
Milestone: 250,000 Points and in Local Top 11
Blogging Tips: Blog Comment Policy for Better SEO
Blogging Tips: WuzzRank to Measure Social Media Popularity

Colorado Law: Bribery and Corrupt Influence of a Notary Public
Colorado Law: Choice of Law Clause in Contract
Colorado Law: Colorado Disaster Emergency Act
Colorado Law: Colorado Justice of the Peace, 1859-1962
Colorado Law: Colorado Marriage by Proxy
Colorado Law: Colorado Power of Attorney Hot Powers
Colorado Law: Colorado Senior Law Handbook
Colorado Law: Colorado Spam Law
Colorado Law: Colorado State Seal
Colorado Law: Colorado Teacher's Oath
Colorado Law: Colorado Trademark Registration
Colorado Law: Data Security Breach Notice
Colorado Law: Deaf, Hard of Hearing Notary Guide
Colorado Law: Duty to Report a Crime, Colorado
Colorado Law: Filing a Colorado Notary Complaint
Colorado Law: Great Colorado Payback Claim Form
Colorado Law: Identity Theft Information
Colorado Law: Lost, Stolen Colorado Driver's License or ID Card
Colorado Law: Martial Law in Colorado
Colorado Law: New Colorado Driver's License Design
Colorado Law: Obstructing Government Operations
Colorado Law: Parental Consent for Minor Tattoo
Colorado Law: Practice of Law, State Definitions
Colorado Law: Recording Phone Calls
Colorado Law: REAL ID Gold Star on Colorado Driver's License
Colorado Law: Unauthorized Practice of Law
Colorado Law: Unauthorized Practice of Law, Colorado
Colorado Law: Witness Impeachment

Colorado Notary Training: Blank Spaces in Documents
Colorado Notary Training: Colorado Notary Training Slides V20
Colorado Notary Training: Notarial Certificate Required
Colorado Notary Training: Physical Presence Requirement
Colorado Notary Training: Representative Capacity for Business
Colorado Notary Training: Representative Capacity for Power of Attorney

Constitution: Constitution Courses, Hillsdale College
Constitution: Free Speech in Commercial Speech
Constitution: Magna Carta, England 1215
Constitution: U.S. Constitution, Bill of Rights

Consumer Tips: Free Notary Public Services

Federal Law: Alaska Postmaster, Alaska Notary
Federal Law: Abuse of Power, Color of Law
Federal Law: Digital Advertising Disclosure
Federal Law: Endorsements and Testimonials in Advertising, FTC Guides
Federal Law: Trademark Infringement, Logo

How to Become a Colorado Notary Public
How to: Business Complaint Letter Sample
How to Clean Up Old Blog Posts
How to Complete USCIS Form I-9, Employee ID Verification
How to Notarize a Deed in Colorado
How to Notarize an Election Petition Affidavit
How to Notarize a Foreign Language Document
How to Notarize a Mylar Document
How to Notarize a Power of Attorney in Colorado
How to Notarize a Signature by Mark or Signature by Proxy
How to Notarize a Spanish Document with an Acknowledgment
How to Notarize a Spanish Document with a Jurat
How to Notarize a Will in Colorado
How to Notarize Colorado Medical Marijuana Documents
How to: Preservation of Paper Records
How to Sign Documents for an LLC
How to Verify a Notary Public in Colorado

Legal Forms: Bill of Sale for Personal Property, Notarized
Legal Forms: Colorado Quitclaim Deed
Legal Forms: Constitutional Oath of Office Form
Legal Forms: Keep an Agent Record Book for a Power of Attorney
Legal Forms: Keep Notarized Minutes of Meetings
Legal Forms: Living Trust Frequent Questions
Legal Forms: Name Affidavit, Also Known As, AKA
Legal Forms: Pet Care Power of Attorney
Legal Forms: Power of Attorney for Digital Assets
Legal Forms: Travel Consent for Minor Child
Legal Forms: Using a Business Records Affidavit
Legal Forms: Using a Certificate of Incumbency for Company Officers
Legal Forms: Using an FTC Identity Theft Affidavit
Legal Forms: Using a HIPAA Authorization Form
Legal Forms: Using a Power of Attorney with a Protector
Legal Terms: Scilicet SS Meaning in Notary Certificate
Mobile Notary: At a Construction Site
Mobile Notary: Colorado Springs Holiday Notary Service
Mobile Notary: Colorado Springs Zip Code Map
Mobile Notary: Mobile Notary During Bad Weather, Disasters
Mobile Notary: Notarizing for a Hospital Patient
Mobile Notary: Notary for Gun, Firearm Documents
Mobile Notary: Pro Bono Notary Services, Colorado Springs
Mobile Notary: Reasons to Use a Mobile Notary
Mobile Notary: Veterans Day Thank You

Notary History: Aspinwall Notarial Records, Boston, 1644-1651
Notary History: Code of Hammurabi, Babylon 1754 BC
Notary History: Code of Justinian, Byzantine Emperor 527-565 AD
Notary History: Colorado Day, Statehood August 1, 1876
Notary History: Colorado Territory Notary Laws, 1861
Notary History: Colorado Territorial Notary, Eugene Weston, 1862
Notary History: Coronado Expedition, Muster Roll, 1540
Notary History: Declaration of Independence, 1776
Notary History: Depredation, Horses Stolen by Indians, 1872
Notary History: Dutch Notaries in New Netherland, 1626
Notary History: Early Notaries in Colorado, Bent's Fort, 1842
Notary History: Emma Gillett, First Female Notary 1881
Notary History: Feast of the Holy Notaries, October 25th
Notary History: First Thanksgiving, El Paso, Texas, 1598
Notary History: Fort Massachusetts, Fort Garland, John M. Francisco, 1852
Notary History: Four Language Sea Letter, Nantucket Whaling Ship, 1854
Notary History: Fur Traders and Notaries, 1500s to 1800s
Notary History: Hawaiian Kingdom Notary Laws 1846
Notary History: Hernan Cortes, Notaries, Aztec Mexico, 1519
Notary History: History of the Oath, 930 AD
Notary History: Jefferson Territory, 1859
Notary History: La Salle Expedition, Louisiana Territory, 1682
Notary History: Law Merchant, Pie Powder Courts, 1066
Notary History: Marco Polo's Travels and Will, 1324
Notary History: Notaries and the Knights Templar, 1119-1307
Notary History: Notaries in Ancient Egypt, 2750 BC
Notary History: Notaries in Ancient Greece, 360 BC
Notary History: Notaries in Ancient Phoenicia, 1500 BC
Notary History: Notaries in Ancient Sumer, 3300 BC
Notary History: Notaries in the Republic of Texas, 1836-1846
Notary History: Notaries, Bank Officer Oaths 1881
Notary History: Notaries Public Act of 1850
Notary History: Notaries Public Act of 1876
Notary History: Notarized Testimonial, Medicine Advertising, 1898
Notary History: Notarized Documents of Native Americans, 1800s
Notary History: Notary History Article Timeline
Notary History: Notary School of Bologna, Renaissance Italy, 1228
Notary History: Notary with Christopher Columbus, 1492
Notary History: Notary with Conquistador Oñate, New Mexico, 1598
Notary History: Roman Law Influence on Notaries, Tiro, 50 BC
Notary History: Saint Mark, Patron Saint of Notaries and Lawyers, 60 AD
Notary History: Spanish Notaries with Pizarro, Inca Peru, 1532
Notary History: Ulibarri Claims Colorado for Spain, 1706
Notary History: Wagon Trains, Contracts, Law 1820-1880

Notary Law: Administering an Oath of Office
Notary Law: Administering an Oath for Witness Testimony
Notary Law: Agent's Certification of Authority of Power of Attorney
Notary Law: Alert and Oriented Mental Status Exam
Notary Law: Apostille or Authentication
Notary Law: Arabic Language Notary Guide
Notary Law: Certificate of Notary Record
Notary Law: Cherokee Nation Tribal Code, Notary Laws
Notary Law: Citations on Notarizing an Affidavit
Notary Law: Coercion, Duress and Undue Influence When Notarizing
Notary Law: Colorado Electronic Notary, E-Notary
Notary Law: Colorado Notary Bond and Insurance
Notary Law: Colorado Notary FAQs
Notary Law: Colorado Notary Handbook
Notary Law: Colorado Notary Rule Changes
Notary Law: Colorado Notary Statutory Oath versus Constitutional Oath
Notary Law: Colorado Notary Training and Exam Requirements
Notary Law: Copy Certification by Document Custodian
Notary Law: Correcting an Illegible Notary Stamp
Notary Law: Declining to Notarize Illegal Documents
Notary Law: Definition of Sound Mind
Notary Law: De Jure, De Facto Officer Doctrine
Notary Law: Deposition Taken by Colorado Notary
Notary Law: English Common Law for Notaries
Notary Law: Foreign Language Notary Guide
Notary Law: French Language Notary Guide
Notary Law: German Language Notary Guide
Notary Law: How to Correct a Notary Error or Mistake
Notary Law: How to Notarize a Certified Copy in Colorado
Notary Law: Immigration Services
Notary Law: Impersonation of a Notary
Notary Law: Inspection or Copies of Notary Journal Entries
Notary Law: Keeping a Notary Journal
Notary Law: Korean Language Notary Guide
Notary Law: Louisiana Notary Powers
Notary Law: Making Notes in a Notary Journal
Notary Law: Marine Protests and Maritime Law
Notary Law: Medallion Signature Guarantee
Notary Law: Merchant Mariner Credential
Notary Law: Model Notary Act of 2010
Notary Law: Most Common Complaints Against Notaries
Notary Law: Multi-state Commuting Notaries
Notary Law: Native Americans and Tribal ID in Colorado
Notary Law: Notaries in U.S. Territories
Notary Law: Notarizing a Document with a Name Discrepancy
Notary Law: Notarizing a Document in Russian
Notary Law: Notarizing a Motor Vehicle Bill of Sale
Notary Law: Notarizing for a Minor
Notary Law: Notarizing for a Person with a Low IQ
Notary Law: Notarizing Out-of-State Documents
Notary Law: Notary at Sea
Notary Law: Notary Authority Under Federal and Other Laws
Notary Law: Notary Fees
Notary Law: Notary Liability and Official Misconduct
Notary Law: Notary Public is not a Notario Publico
Notary Law: Notary Powers and Duties by Law of Nations
Notary Law: Notary Screening for Awareness and Willingness
Notary Law: Notary Training, Education and Professional Standards
Notary Law: Notary Training Requirements
Notary Law: Private Seals, Sealed Instruments, Locus Sigilli
Notary Law: Proof of Execution by Subscribing Witness
Notary Law: Required Elements of Colorado Notary Training
Notary Law: Requirements for Colorado Notary Stamp or Seal
Notary Law: Resignation and Death of a Notary
Notary Law: Revised Uniform Law on Notarial Acts RULONA
Notary Law: Satisfactory Evidence of Identification
Notary Law: Secure and Verifiable Identification (SVID)
Notary Law: Spanish Language Notary Guide
Notary Law: Unsworn Declaration Under Penalty of Perjury
Notary Law: Using a Loose Certificate to Notarize a Document
Notary Law: Vietnamese Language Notary Guide

Notary News: Infographic, NNA Notary Statistics
Notary News: National Notary Public Day, November 7

Notary Public Code of Professional Responsibility

Notary Terms: Credible Witness
Notary Terms: Disqualifying Interest
Notary Terms: What is an Acknowledgment?
Notary Terms: What is a Jurat?

Product Review: Anti-Spam by CleanTalk, WordPress Plugin
Product Review: Belkin Surge Protector BE112230-08 12 Outlets
Product Review: Cobra CXT545 28-Mile Two-Way Radio
Product Review: ExactFile File Verification for Backups, Archives
Product Review: Fight Fraud with Fisher Space Pen, Check Guardian
Product Review: Kaito Voyager DX KA360 Emergency Radio, Solar AM/FM/Weather
Product Review: Panasonic eneloop Rechargeable Batteries
Product Review: PaperKarma Stops Junk Mail
Product Review: Patriot Memory Supersonic XT USB Flash Drive
Product Review: Samsung USB 3.0 Mini Flash Drive FIT 128GB
Product Review: uni-ball Signo 207 Anti-Fraud Archival Gel Pen
Product Review: Use Flattest Route to Avoid Hills

Question: Can a Non-Citizen be a Notary?
Question: Can a Notary Decline or Refuse to Provide Service?
Question: Can a Notary Provide Legal Advice or Legal Opinions?
Question: Can a Notary Verify an Event?
Question: Can a Patient with Alzheimer's or Dementia Get a Document Notarized?
Question: Notary Public or Public Notary?

Security Tips: Air Gap Computer Network Security
Security Tips: Cybersecurity Standards for Small Business, NIST IR 7621
Security Tips: Document Destruction, Personal Identifying Information
Security Tips: Emergency Plan for Active Shooter
Security Tips: LastPass Secure Password Vault
Security Tips: PDF Password Protection and Encryption
Security Tips: Ransomware Protection and Removal
Security Tips: Storing Legal Documents Using Cloud Storage
Security Tips: Strong Password with Extended ASCII Characters
Security Tips: Use Secure Delete to Erase Confidential Files
Security Tips: Use SpiderOak for Secure Cloud Storage
Security Tips: Use StartPage or DuckDuckGo for Private Web Search
Security Tips: Using a YubiKey for Computer Security
Small Business Tips: BBB Code of Business Practices, Ethics
Small Business Tips: Business Networking Follow-Up

Tech Tips: Affidavit of Cybersecurity Compliance
Tech Tips: Archiving Email with Outlook
Tech Tips: Backup Files to Micro SD Memory Card
Tech Tips: Choosing a Domain Name Server (DNS) for Web Browsing Privacy
Tech Tips: Clone Your Disk with EaseUS Todo Backup
Tech Tips: Leo Laporte: The Tech Guy
Tech Tips: Polaris Office App for Smartphones
Tech Tips: SanDisk Announces 128GB microSDXC Memory Card
Tech Tips: Security Now with Steve Gibson
Tech Tips: Set Up User as Standard User Account, not Administrator
Tech Tips: USB Mini Fan for Laptop PC
Tech Tips: Use a Virtual Private Network (VPN) for Security
Tech Tips: Use PaperKarma to Stop Junk Mail
WordPress Tips: Spam Filter for WordPress Contact Form

(c) Copyright 2013-2019, ABC Legal Docs, LLC.  All rights reserved.  Do not copy without permission.
Certifications
Jerry is a Past President of the Apartment Association of Southern Colorado (AASC).  He also served as the National Chairman of the Independent Rental Owners Council (IROC) for the National Apartment Association (NAA).
He is knowedgeable in real estate investing in single-family and multi-family residential properties, commercial properties, land, tax liens and tax deeds.  He has taught property management classes to hundreds of real estate investors and landlords.  He has also taught classes on alternative investing in tax liens, tax deeds, land, notes and trust deeds.
He is a graduate of Leadership Pikes Peak and has experience serving as a community volunteer chairman for numerous local committees, Neighborhood Watch, and President for several Home Owner Associations (HOA).
He served as a licensed Registered Investment Advisor (RIA) for 12 years, guiding clients in financial planning, investing and retirement planning, using proprietary computer models to avoid the steep market declines during periods of financial crisis.
Awards
Several awards from the Apartment Association of Southern Colorado for property management training and leadership
Several awards from the Colorado Springs Police Department for community crime prevention achievements
Skills
mobile notary public, teaching, notary training, real estate investing, market analysis, advanced computer skills, website design, e-commerce, search engine optimization (SEO)
Introducing a fresh new look for your Profile.
Click the 'Edit Profile' button below to enter 'Edit Mode' and continue the tour.