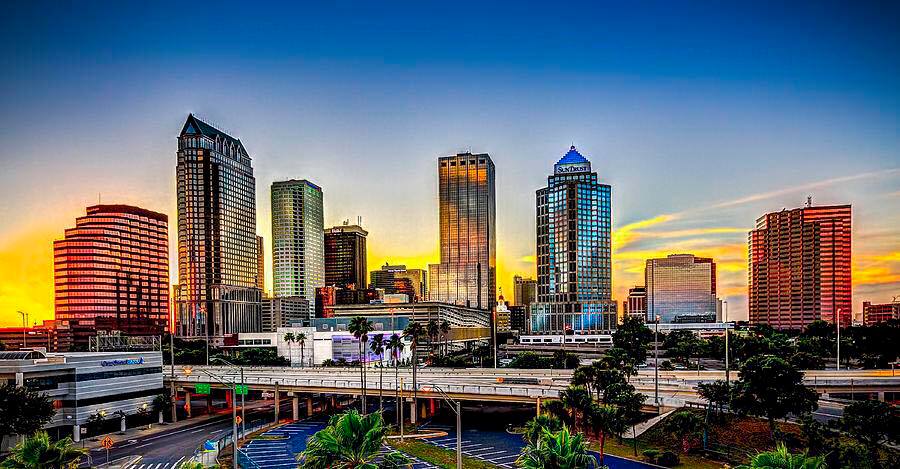 Get to Know Kevin S. McCullough
I am Tampa Florida Real Estate Broker that started McCullough & Associates Realty Inc in 2014.  I have been enjoying life in Florida now for over 20 years.  I am orignially from Northern Virginia (NOVA) where I had lived in a town called Reston. Reston was 15 minutes from Tysons Corner, home of the insane shopping malls and 20 minutes to Washington D.C., our Nations Capital.
I have witnessed how real estate can explode in an area and almost change it's atmosphere and so I headed south for palm trees and golf courses with the beach minutes away. So now, I live just oustide Tampa... directionally, I'd say "North West of Tampa" about 30 minutes.  This place offers me everything I want and more....we have affordable golf courses, fantastic beaches, palm trees, shopping malls, outlets, running trails, anything one could one want.  The last bonus living in Florida after living up north is that when it comes to get togethers with family and friends from up north, the best idea is to always host and let them come to you. 
McCullough & Associates Realty, Inc. based in Trinity, Florida after learning the basics at two different real estate firms knowing that was the best area to be in when it comes to new growth for the area. Now prior to this I had been a a mortgage broker/banker for a few different lending institutions learning all sides of the lending buisness. After 2008 when the banks locks their doors and literally shut down and stopped taking loans I took a position as Director of Operations of a General Practice law firm that really ended up with many real estate, foreclosure and bankruptcy cases. I was in charge of all the business end of things at the firm such as marketing and accounts recievables.  I feel that all this had prepared me for managing my own real estate office.  So I take my passion for real estate and try to combine that with being a resource for my friends and other agents.  So whether you work for me or just work along side of me, I want to hear your stories and I want to learn something new from you as well.  I have a few friends that I do believe I can call, have a 5 minute conversation with them, and then come away from that conversation with "a tip" or something profound or new.  If you feel you are alway one of these types of people, please connect with me and let's do some business together.  
I try to offer unparalleled real estate services to my clients and recognize that the needs of every client are going to be slightly different from the last or even the next.  Customer service, I believe, is becoming their friend and willing to do whatever they need even if that requires additional research or recognisancee.  I have always had my technology up to date and utilize some of the cushy services like always have drone photography and a strong online pressence so that we have our properties seen from a safisticated point of view. The commercial market is even easier for me to really show my attention to detail in advertising.  Have you been on Loopnet recently? Even now, on Loopnet, where I spend good money on a monthly basis advertsing clients properties, I still see people (other agents) that may have only one photo or no description. It drives me nuts because we are supposed to be "Marketers, marketing peoples property" and No Photo? Ahh....I digress.  
Anyway, I have been fortunate so far and able to cover quite a lot of territory closing deals nad working with Realtors all over Florida, from Miami to West Palm or Jacksonville. Referrals are a big deal to me since that's pretty much what puts gas in the tank for me and always has.  I have always been good at knowing who the guy is for "pretty much anything" and I believe that helps tremendously to serving as a resource to my friends and clients as well. If a deal is too far away, chances are I know a very good agent that will care about their business the way I do and I will be able to research them a little bit and know that my clients are going to be in good hands.  So far the ActiveRain has come in very handy for picking up a few extra thousand here and there. 
I have also consulted people over the years in the areas of credit repair, restoration, and improvemed consistency.  Many know that half of the battle with obtaining financing is having good credit history.  I believe in addition to my crazy work ethic and the fact that I can never really ever shut up or shut off the "real estate in my head" that I am an all around easy going guy that is always looking forward to meeting another person with questions in real estate. It doesn't matter whether someone is into commercial real estate or residential real estate, I am interested in learning from others just as much as I am teaching. 
I have flipped houses over the years and handled a variety of different things involved around real estate for all aspects of leasing, sales and even building or construction. Sometimes people call me in as a "consultant" as to what they should do to their home to make it sell for more. I then will give them some time and referrals to complete those tasks and then list the property for considerably more. So if you are intersted in selling or purchasing a primary residence, second home, beach house, "Florida' house" or even flipping any kind of investment property in Florida, please reach out to me.  
Certifications
Kevin McCullough became a Broker in 2014 and started McCullough & Associates Realty, Inc. 
Awards
Top Producer of the year 2014 
Skills
Negotiation
Persistence 
Speed 
Organization
Diligence 
Tony Sperduto
05/06/2016
From the finding of our New Home to the closing several weeks later using my VA Loan Benefits, Kevin worked closely with my wife and I to ensure our expectations were met and the pricing was equitab le for both sides. After the closing we moved in the following day and are loving every moment of being here. Thank you Kevin for all you did.
Jamie Haines
04/01/2016
Kevin is friendly, energetic, outgoing and very knowledgeable in his field. Our experience working with Kevin on the purchase of our new home was a positive one. He is honest and straight forward and often made himself available with little or no notice to accommodate our needs. I would highly recommend Kevin to anyone I know who is in the market for any type of real-estate transaction.
Anne Wilson
03/26/2016
We used Kevin to find us a residence in Florida. We live out of state. He sent us a lot of information via email so when we went to Florida we were able to find exactly what we wanted. His support was fantastic throughout the process. He even provided excellent follow up and advise after we completed the sale. He gave us important information we needed to make an informed decision. He knows the area. He knows services available. He can make recommendations based on our needs. The sale was fast and we love our new home.
Jamie F Kerrigan
03/04/2015
The best word to describe Kevin is hustler. I have never known a work-ethic in a real-estate agent before. Kevin quickly renting my home upon availability, as well as handled all local aspects of the flip-over in a prompt, thorough and extremely cost effective manner. I will continue to partner with Kevin and his team, as well are recommend his services with earnest to anyone interested.
Donald Stevenson
08/25/2014
I have been working with Kevin he will go to the end of the earth to help you find the house of your dreams. Also if your looking to sell you home he will do everything in is power to get it sold quick and fast for you! I have had nothing but a positive experience working with Kevin.
Holly Shaneyfelt
01/05/2014
Kevin was a lifesaver, after a bad experience with another realtor, I hired Kevin and he saved me from foreclosure. Not only is selling a house difficult, but selling it from across the county (I live in Washington state) is even harder. Kevin made the whole process easy and worry free. He was always there for me to answer any questions I had and is a genuinely nice person. I would highly recommend him to any prospective buyers or sellers.
James Kerrigan
07/08/2013
I've been fortunate to work with Kevin for several years in the FL rental market. His local connection and knowledge base is unparalleled, and his work ethic servers perfectly to the remote investor community. More than anything, Kevin has earned my most sincere trust. I know without question that he's holding my priorities close to himself personally, and serves them as if they were his own.
Dr. Richard Bloom
06/26/2013
Kevin spent approximately 1 year helping me find my home. I am not aware whether your average Realtor would devote that much time and energy in his/her client. Over the course of that year spent with Kevin I had the opportunity to appreciate Kevin's Real estate skills. We all understand the purchasing of a home is a huge investment and requires a Realtor who, like Kevin, will hang in there with you because he understands how important it is to find the right home at the right price. If you are looking for a Realtor who will go the distance in finding your home I would encourage you to contact Kevin. You will not be sorry. He is personable, friendly, intelligent and devoted to his clients.
format_quote
Kevin is a Real Estate Broker with the complete toolbox. He is able to help you with financing questions, legal services, and real estate acquisitions in both commercial and residential markets.